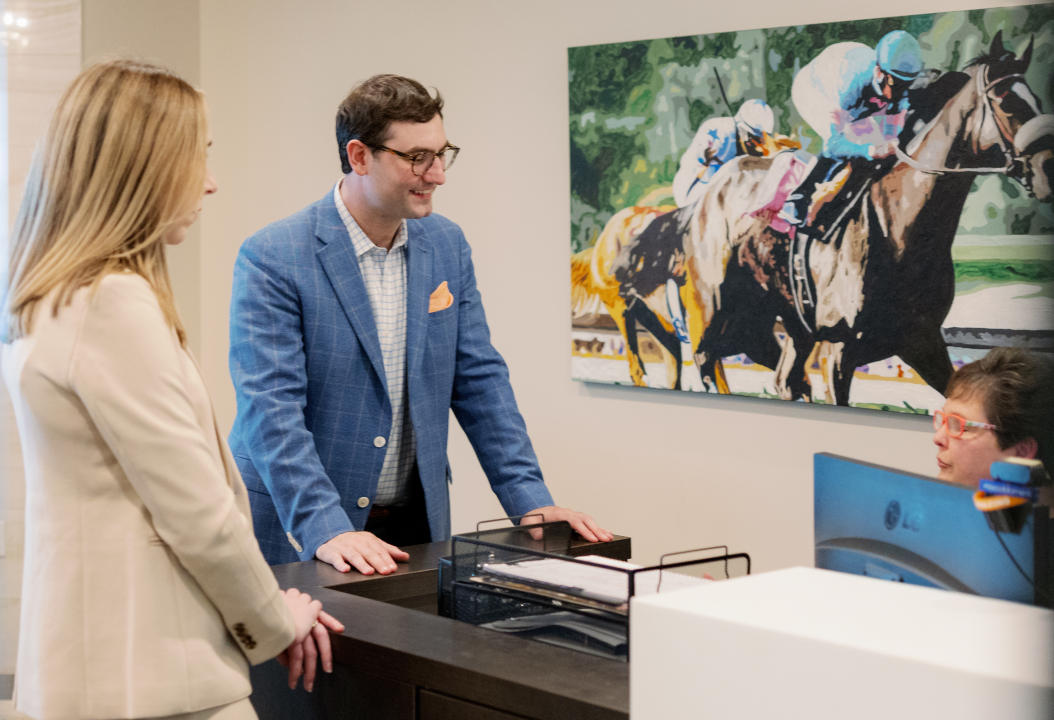 If you have been injured as a pedestrian in Kentucky, contact Minner Vines Moncus Injury Lawyers today to schedule your free initial consultation.
Walking gets us where we need to go. When we walk somewhere we expect to arrive safe and sound. However, when a pedestrian is hit by a car or truck, the results are often fatal. Pedestrians have no protection against the weight and power of a vehicle. If you, or a loved one, have been injured as a pedestrian, get the legal guidance and representation you need.
At Minner Vines Moncus Injury Lawyers we have the skill, knowledge, and resources to build your case and help you recover. With decades of experience helping our clients, we offer the highest quality service and the personal attention that you need. We've won cases throughout the country, and Minner Vines Moncus Injury Lawyers has been recognized by The National Law Journal and other leading publications as one of the top plaintiffs' firms around. We're proud of the hard work and skill we provide to our clients.
If you were injured, let us help you. Contact us today for a free consultation with one of our Kentucky pedestrian accident attorneys. Call(859) 550-2900 or use our online form.
How Our Pedestrian Accident Attorneys Can Help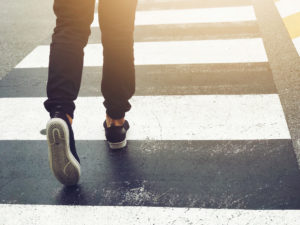 Pedestrian accidents can result in severe, long-term injury. You'll need to prove your injuries, understand how to evaluate them, and negotiate with insurance companies for compensation. In some case, you may even need to take your case to trial. Our experienced pedestrian accident attorneys can help with all of these and more.
An attorney can:
Investigate your accident and protect importance evidence including witness testimony and traffic camera footage.
Coordinate with local law enforcement and investigators to reconstruct your accident.
Review your medical records and the circumstances of the accident to determine the amount of compensation you may be entitled to.
Build a strong case from accident evidence, police reports, and many other sources.
Negotiate compensation with your health insurers and the insurers of the at-fault party.
File lawsuits against the responsible parties and represent you in court.
Pedestrians who are struck by vehicles in Kentucky often suffer serious and life-threatening injuries. When you're dealing with medical treatment, bills, and so many other demands, it can feel overwhelming. An attorney can help lighten your load. Focus on your recovery and let the experienced attorneys at Minner Vines Moncus Injury Lawyers take care of your case.
Sources of Pedestrian Accidents
When pedestrians are injured in an accident, they often can't recall the details that will build their case. They rely on witnesses and experts to reconstruct the accident. Recovery in these cases can be a complex process, but it's one that we specialize in. No matter the cause of the accident, we can help you build your case.
We represent pedestrian accident victims and their families in Kentucky through all types of injuries:
Distracted driving. Too many Americans drive with distractions. Cellphones, entertainment systems, disruptive passengers, and many other sources of distraction are present in cars these days. Any one of them could take a driver's eyes off the road at a critical moment. When drivers are distracted, pedestrians suffer.
Reckless drivers. Reckless drivers put their agendas ahead of safety. Speeding and carelessness can result in life-threatening injuries to pedestrians.
Drivers under the influence. There are severe penalties for driving under the influence but people still do it. If you've been harmed by a drunk or drugged driver, we can help you get the recovery you need.
Poor visibility. Cities and businesses should provide adequate lighting for patrons and guests, but in some cases, they don't. When intersections and sidewalks aren't properly illuminated, it's easy for accidents to occur. If you were injured due to poor visibility, we can investigate your claim and help you get compensation.
Failure to yield to pedestrians in crosswalks. Pedestrians often have right of way. Trouble is that many times vehicle drivers don't respect it. The results can be fatal.
Wrongful death. When pedestrians are struck by vehicles, death is often the result. We proudly work with the families of accident victims to find justice and compensation for the loss.
Types of Common Injuries in Pedestrian Accidents
Pedestrians lack the protection that a car affords. When a pedestrian is struck by a vehicle, it's easy for injury to occur. These injuries can include:
Head injuries and permanent brain damage. Pedestrians lack even the protective helmets of bicycle and motorcycle riders. When a pedestrian is struck by a vehicle, head injuries are common.
Spinal injuries. Even the best medicine may not be able to repair a damaged spine. Spinal injuries can cause disability and permanent impairment.
Broken bones. Vehicles are heavy, powerful pieces of machinery. When one collides with a pedestrian, the pedestrian can suffer broken bones that can cause pain for years.
Internal bruising and bleeding. Vehicles strike pedestrians with tremendous force. It's all too easy for organs and soft-tissues to be damaged, resulting in life-threatening injury.
Pain and suffering. Not all injuries are physical. Pedestrian accidents can result in serious psychological problems that impair daily living. Depression, insomnia, and many other problems can arise from an accident.
When pedestrians are involved in an accident, they can suffer for years. If you've been injured, you may be entitled to far more compensation than you think. Medical bills, pain and suffering, lost wages, and many other forms of recovery may be available. Contact us at (859) 550-2900 for a free consultation about your case and your options for recovery.
We Help Pedestrian Accident Victims
At Minner Vines Moncus Injury Lawyers we have helped injured pedestrians in Kentucky get the compensation they need. If you've been injured in an accident, we will fight to get you the compensation you need to pay your bills and move on with your life.
If you, or a loved one, were injured in a pedestrian accident, let us help you get justice and fair compensation. We'll listen to you and will work hard to make things right for you and your family. For a free consultation, call us at(859) 550-290000 or contact us via our online form.