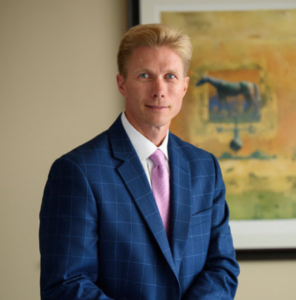 Contact the Kentucky car accident attorneys of Minner Vines Moncus Injury Lawyers if you have been injured by a distracted driver.
With the rise of smartphones and other mobile devices, distracted driving has become a serious issue for drivers across the country. All drivers have a duty to pay attention to the road and to preserve the safety of others.
When drivers fail in this duty and cause harm to others, they should be held accountable for their recklessness. If you or someone you know has been injured or killed because of a distracted driver, don't hesitate to get the legal help you need.
At Minner Vines Moncus Injury Lawyers we have the skills, knowledge, and experience you need to successfully seek compensation for your injuries in a distracted driving accident. We have a proven track record of delivering real results to our clients while making the legal process as transparent and easy as possible for them.
For decades, our firm has taken pride in helping Kentuckians get the just compensation they deserve. If you or a loved one has been injured or killed in a distracted driving accident, contact or call us today at(859) 550-2900 to set up a free consultation with one of our Kentucky distracted driving attorneys.
Why Hire a Distracted Driving Lawyer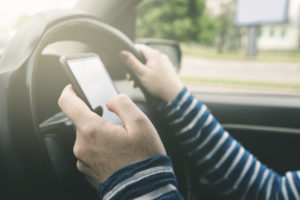 After you've been injured in a distracted driving accident, filing a lawsuit can seem like an overwhelming task to undertake. However, receiving the compensation you deserve can be an important part of helping you through the recovery process.
At Minner Vines Moncus Injury Lawyers, we strongly believe you shouldn't be financially responsible for another person's negligence. When you're facing the stress of medical bills, missed work, and pain and suffering, having legal professionals working on your behalf can provide invaluable support.
The legal and insurance processes of a distracted driving accident case can be difficult to navigate without the help of a skilled lawyer. You need to hire a knowledgeable lawyer to help you recover the damages you deserve after a distracted driving accident.
Gathering evidence, presenting it to court, and crafting legal arguments requires many skills that only many of years of experience develop. An experienced lawyer will be familiar not only with court procedures but also how to maximize your compensation.
Your lawyer can also negotiate with insurance providers on your behalf and ensure that your legal rights are being respected. You don't have to suffer alone after being injured in a distracted driving accident. Our highly skilled lawyers at Minner Vines Moncus Injury Lawyers are ready to fight for the compensation you are entitled to.
Why Hire Minner Vines Moncus Injury Lawyers for Your Distracted Driving Case in Kentucky
At Minner Vines Moncus Injury Lawyers, we have decades of experience representing injured clients in Kentucky. Since our foundation, we've won our clients over 100 verdicts for more than a million dollars, and have recovered billions of dollars in total.
Our proven track record of success has won us numerous accolades, including ranking among "The Best Lawyers in America", and "50 Most Elite Plaintiff's Firms in America". We have dealt with many different kinds of personal injury cases and are more than prepared to take on your distracted driving claim.
By hiring Minner Vines Moncus Injury Lawyers to represent you, you can expect world-class legal services, clear and honest communication, aggressive representation in court and negotiations, and the dedication of our experienced and knowledgeable legal team.
Many prospective clients are worried about how they'll be able to afford our services. However, at Minner Vines Moncus Injury Lawyers, we use a contingency payment structure. This means that we only charge fees to our clients if we make a recovery in their case.
Distracted Driving Cases We Handle
When most people think of distracted driving, they typically think of using a cell phone while driving. However, distracted driving is not limited to using technology while driving. According to the National Highway Traffic Safety Administration (NHTSA), distracted driving is any activity that a driver does that takes their attention away from the road and increases the risk of a car accident.
Furthermore, NHTSA has found that nearly 80% of car accidents have involved distracted drivers. Some common forms of distracted driving include the following:
Using the phone while driving
Talking to passengers
Eating or drinking
Grooming or looking in the mirror
Smoking
Using car interfaces such as a music system and GPS
Looking for objects
Becoming distracted by children or pets
Since 2010, driving while texting (reading, writing and sending messages) on a cell phone has been illegal for all drivers in Kentucky. However, adult drivers are allowed to use a GPS or make a phone call while driving, but if they become distracted and cause injuries by doing so, they may still be held accountable for being distracted. For drivers under 18, the use of any cell phone while driving is illegal.
If you suspect the driver who caused your injuries was distracted, a lawyer can help determine if this can be proven in court. While some drivers may admit to being distracted, it may be necessary to gather evidence or interview witnesses to prove your claim. At Minner Vines Moncus Injury Lawyers, we are more than capable of helping build your case by gathering and presenting evidence, interviewing witnesses, and crafting legal arguments.
Depending on the specifics of your case and injuries, you may be entitled to various forms of compensation. Your compensation could cover damages related to the following:
Short-term and long-term medical expenses
Loss of quality of life
Loss of income due to recovery
Loss of future earning potential
Pain and suffering
If you have tragically lost a loved one because of a car accident caused by distracted driving, we can help. While filing a wrongful death lawsuit can never make up for the pain of losing someone you love, it can be an important part of seeking justice. If a distracted driver caused the death of someone you love, you may be entitled to compensation for your loss.
Call Our
Kentucky Car Accident Law Firm

Today

At Minner Vines Moncus Injury Lawyers we are dedicated to holding careless drivers accountable for the harm they cause others. We firmly believe you should not have to pay for the mistakes of someone else. Contact us today at (859) 550 2900 to schedule a free consultation with a skilled member of our team so we can learn about your case.