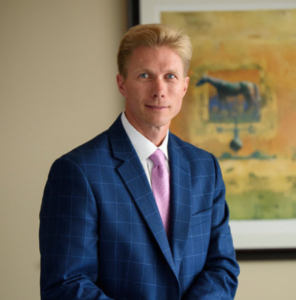 Were you the victim of a rollover car accident? If so, the Kentucky car accident lawyers of Minner Vines Moncus Injury Lawyers can help you hold the at-fault driver financially responsible for your medical expenses, lost wages, pain and suffering, and other losses.
Rollover car crashes can cause severe injuries, property damage, and fatalities. They're one of the most dangerous kinds of accidents. Typically, vehicles with a high center of gravity, such as SUVs, are more susceptible to rolling over. Speeding, taking turns too quickly, and poor road conditions can all cause a car to roll.
At Minner Vines Moncus Injury Lawyers, our Kentucky rollover accident lawyers understand how overwhelming it is to deal with the aftermath of this traumatizing event. We know how to pursue the maximum compensation from the at-fault party. We'll make sure the motorist that caused your injuries is held accountable for their careless actions.
Our award-winning team is ready to help. Contact us to find out more about our legal services or schedule a free consultation, call(859) 550-2900 today.
Injuries Often Associated With Rollover Accidents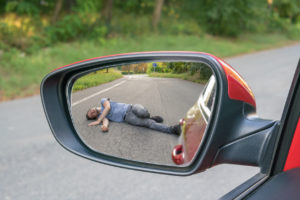 There's no question that rollover accidents can cause irreparable harm. Although vehicles are pretty sturdy and stable, they can't always take the full brunt of a collision. A violent impact can launch a car into the air and force it on its side or roof. If you're not wearing a seatbelt, you could get ejected and suffer life-threatening injuries. You could also become trapped under the vehicle and sustain debilitating crush injuries.
The most common injuries rollover accident victims experience includes:
Broken bones
Concussion or whiplash
Paralysis
Internal bleeding
Crush injuries
Loss of limb or amputation
Lacerations, wounds, and burns
Although rollover crashes are less common than most other types, they're definitely one of the most deadly. It's difficult to walk away completely unscathed.
Why Rollover Car Accidents Occur
There are two main types of rollover crashes: tripped and untripped. Tripped rollovers are much more common, accounting for 95% of rollover accidents. When a vehicle "trips," it collides with an object, and the force causes it to roll. Examples of objects that cars can trip over include:
Curb
Guardrail
Hazard in the road
Large pothole
Construction cone
Another vehicle
Untripped rollovers typically happen while the driver is attempting a maneuver the vehicle to avoid an accident. Overcorrection can result in the vehicle rolling, especially while traveling at excessive speeds.
Most crashes are the result of driver error. The most common causes of rollover accidents include:
Tailgating
Reckless driving, such as weaving in and out of traffic
Speeding or driving too fast for weather or road conditions
Impaired by drugs or alcohol
Merging without checking blind spots
Failure to yield the right of way
Running a stop sign or red light
Taking a turn too quickly
Ignoring warning signs for things like a construction area
Texting or another form of distraction
Holding the Other Driver At Fault for Your Injuries
Kentucky is a no-fault auto insurance state. That means you have to go through your auto insurance carrier before pursuing compensation from the at-fault driver's insurance company. Personal injury protection (PIP) is a form of coverage that provides payment of certain damages, such as medical bills.
Damages are all losses associated with an accident. There are economic damages, which refer to actual expenses and non-economic damages, such as pain and suffering. When you file a PIP claim, you can pursue the following damages:
Medical bills
Out of pocket costs
Lost wages
There's a basic limit of $10,000 for PIP insurance. You have the option of purchasing higher coverage if you want to pay a higher monthly premium. You can cover your damages up to the limit you chose on your auto policy.
Compensation of medical bills works much like a health insurance plan. Instead of paying upfront for your treatment, your providers will send your medical bills to the auto insurance company. Coverage will continue until you use up your limit.
You can turn to the other driver's auto insurance company if you chose to opt-out of PIP coverage or if you meet one of the following no-fault thresholds:
The crash resulted in a permanent injury, permanent disfigurement, compound, compressed, or displaced fracture, permanent loss of bodily function, or fracture of a weight-bearing bone; or
The accident caused a minimum of $1,000 in medical costs.
It's a legal requirement that all motorists carry liability insurance with minimum bodily injury and property damage limits. Those limits can cover an injured party's economic and non-economic damages, such as:
Lost wages
Out of pocket expenses
Vehicle repair or replacement
Emotional distress
Medical bills
Permanent disability or disfigurement
There Are Options If the At-Fault Driver Doesn't Have Insurance
Even if the liable driver doesn't carry liability insurance, you can still file a claim with your auto insurance company. Uninsured/underinsured motorist is a type of coverage that provides compensation to accident victims if the at-fault party doesn't have coverage or their limits aren't high enough for the total damages.
Similar to liability insurance, UM coverage is a legal requirement in Kentucky. There are minimum limits you must purchase for bodily injury and property damage. You have the option to reject this type of coverage from your policy, but you must fill out a particular form to do so.
If you have UM insurance, you can file a claim for the following damages:
Medical bills
Pain and suffering
Car repair and replacement costs
Out of pocket expenses
Lost wages
Can I Sue the Other Driver?
You can also pursue a lawsuit against the at-fault driver for their negligent actions. In personal injury, negligence is a legal theory that one party owes another party a reasonable duty of care to behave or not behave in a way that will prevent harm. To prove the other driver's negligence caused your rollover accident, you must show evidence of the following elements:
The at-fault driver owed you a reasonable duty of care;
They failed to meet that duty;
If it wasn't for their breach of duty, you wouldn't have suffered harm;
Your injuries were the direct result of the at-fault driver's actions; and
You incurred damages from the accident.
When you're working on an insurance claim, the goal is to seek compensation for your economic and non-economic damages. In a lawsuit, there's a third type known as punitive damages you could attempt to recover, as well.
Punitive damages don't compensate an injured victim for their losses, but punishes the negligent party for their actions and aims to deter similar misconduct in the future. To win this financial award, you must present clear and convincing evidence to the jury that the other motorist acted with:
Fraud: Intentional deceit, misrepresentation, or concealment of fact to cause harm;
Oppression: Exposure to unjust and cruel hardships; or
Malice: Intentionally causing physical or emotional injury with a lack of regard for another's safety.
How to Handle the Aftermath of a Rollover Accident in Kentucky
There are a few crucial steps you should take following your accident to protect yourself and your right to compensation:
Step 1: Report the accident to law enforcement. It's the law to stay at the scene for an officer to arrive if there are injuries, fatalities, or over $500 in property damage. The officer will perform an investigation and write a traffic crash report.
Step 2: Speak to anyone who witnessed the accident occur. Write down their names and phone numbers. They could be crucial in proving fault during an insurance claim or lawsuit.
Step 3: Take pictures of the crash site, including damage to all cars involved and your visible injuries.
Step 4: Collect information from the other driver. Write down their name, contact information, and auto insurance details.
Step 5: Go to the doctor. If they refer you for additional treatment, listen to their recommendations.
Step 6: Keep copies of your medical records. They're significant in accident cases. It shows a timeline of your injuries, how you sustained them, and whether you made a full recovery or require future treatment.
Step 7: Hire a Kentucky rollover accident lawyer.
Let Our
Car Accident Law Firm in Kentucky

Help You Fight for Justice

We know what happened to you doesn't seem fair. You suffered severe physical harm and emotional trauma, as a result of someone else's actions. If you haven't been able to work, you're struggling to pay your bills. It's a stressful experience for anyone. You can depend on us to fight aggressively for the maximum financial award you deserve.

At Minner Vines Moncus Injury Lawyers, we want to make this process as easy and painless as possible. We take cases on contingency, so you don't have to worry about upfront fees or costs. We don't collect legal fees unless we recover compensation from an insurance settlement or favorable jury verdict. If we don't win your case, you won't have to pay.

If you were the victim of a rollover car accident and need assistance with the legal aspects of your situation, call us at (859) 550 2900 today. We'll schedule your free consultation with one of our Kentucky car accident lawyers.