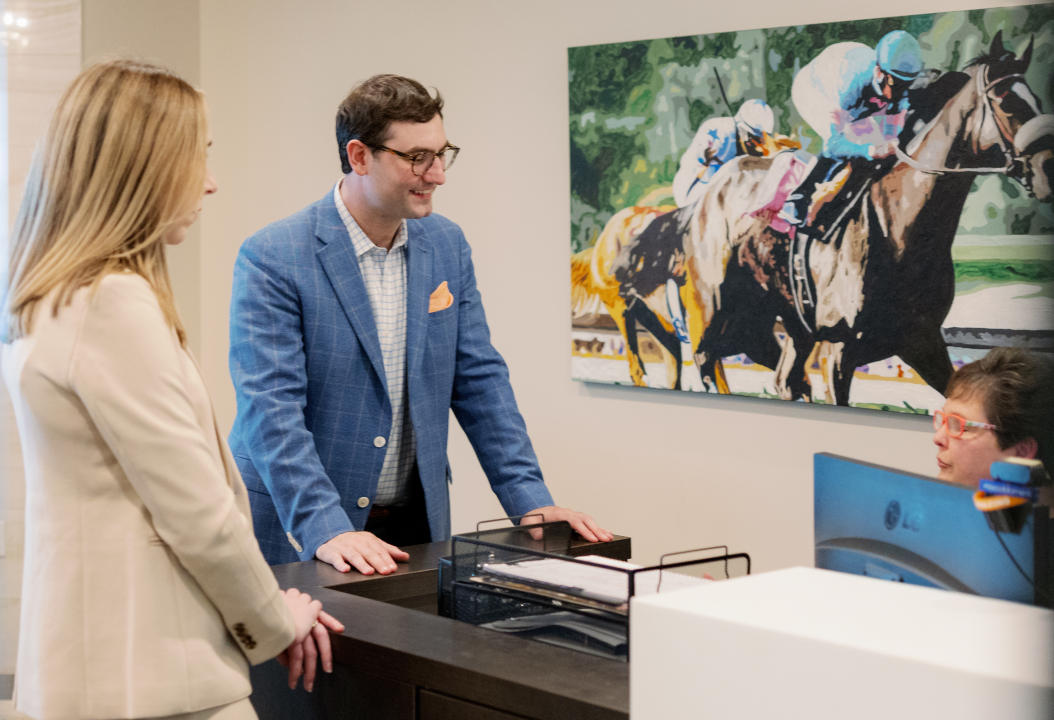 If you or a loved one has suffered a spinal cord injury in Kentucky because of someone else's negligence, carelessness, or intentional actions, Minner Vines Moncus Injury Lawyers would like to hear from you. We are here to help. Our experienced Kentucky personal injury lawyers believe that you shouldn't have to deal with the consequences of someone else's negligence on your own. Our team of aggressive Kentucky trial attorneys is prepared to help you fight for the fair compensation that you are owed. Contact or call our firm today to request a free case review during which you can learn more about your rights and legal options.
We are ready to help you get the justice you deserve. We work on a contingency-fee-basis, which means that you won't owe us a single penny unless we win your case. There is no risk to contact us and tell us about what happened to you, so don't hesitate to call us at(859) 550-2900, submit a contact form on our site, or chat with us live. Time is of the essence, so don't hesitate to schedule your 100% free, confidential consultation today.
Why Do I Need An Attorney?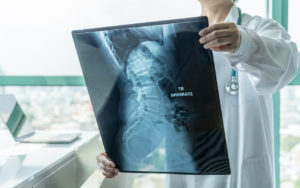 Serious injuries can have lasting consequences for you, your health, and your family. That's why you need a law firm that is serious about getting you the compensation you need to pay your medical bills and rebuild your life. Unfortunately, spinal cord injuries often alter the victim's plans for the future, sometimes limiting your ability to work and enjoy life the way you once did. With an experienced legal team on your side, the consequences of this life-altering accident can be minimized, and you can achieve a sense of justice for what happened. We are ready to aggressively fight for you to hold the party or parties responsible for their carelessness. While we cannot reverse the harm that was done to you, we can help you pick up the pieces and build a brighter future.
There is a reason why so many people in Kentucky have trusted Minner Vines Moncus Injury Lawyers after a life-altering accident. That reason is our compassion, experience, and track record of success for our clients. We're ready to put that experience to work on your claim, so contact us at (859) 550-2900 to tell us your story.
Causes of Spinal Cord Injuries
Spinal cord injuries are most often caused by physical trauma. Forces involved can be hyperflexion (forward movement of the head); hyperextension (backward movement); lateral stress (sideways movement); rotation (twisting of the head); compression (force along the axis of the spine downward from the head or upward from the pelvis); or distraction (pulling apart of the vertebrae). Traumatic SCI can result in contusion, compression, or stretch injury. It is a significant risk of many types of vertebral fracture. Pre-existing asymptomatic congenital anomalies can cause major neurological deficits, such as hemiparesis, to result from otherwise minor trauma.
The most common causes of spinal cord injuries are:
Violence (such as gunshot wounds)
While unavoidable accidents cause some spinal cord injuries, many of them could have been prevented if someone had behaved responsibly and reasonably. When someone else's recklessness causes serious harm to your back and spine, you may be forced to deal with severe and lasting consequences as a result. When this happens, the Kentucky spinal cord injury lawyers of Minner Vines Moncus Injury Lawyers are here to help you secure the fair compensation that you need. Don't let the negligence of another person ruin your life. Contact us for help today.
Effects of Spinal Cord Injury
Many spinal cord injuries result in at least some serious impairment even with the best treatment. The best predictor of prognosis is the level and completeness of injury. The neurological score at the initial evaluation done 72 hours after injury is the best predictor of how much function will return. Most people with complete injuries do not have functional motor recovery, but improvement can occur.
Most patients with incomplete injuries recover at least some function. The symptoms of incomplete injuries can vary, and it is difficult to make an accurate prediction of the outcome. A person with a mild, incomplete injury at the T5 vertebra will have a much better chance of using his or her legs than a person with a severe, complete injury in the same place. In addition to the completeness and level of the injury, age and concurrent health problems affect the extent to which a person with SCI will be able to live independently and to walk.
Following a serious spinal cord injury, life expectancy for the victim tragically decreases. The higher the level of injury, and the more complete the injury, the greater the reduction in life expectancy. Consequences like this are devastating, and should not happen to innocent victims. If this happened to you, you have the right to hold the individual responsible for the accident accountable for their actions. An experienced Kentucky injury attorney can review your case and will help you seek full and fair compensation from the party who caused you harm.
We Are Here to Help You
The laws of the state of Kentucky allow victims of spinal cord injury to receive compensation if their injuries were caused by the negligence, carelessness, or intentional actions of another. You are entitled to compensation for your medical expenses, lost wages, and pain and suffering both to you and your loved ones. With extensive resources, winning trial strategies, and an unyielding commitment to the pursuit of fair and just outcomes, Minner Vines Moncus Injury Lawyers is the clear choice for the toughest spinal cord injury claims. Known for our ability to handle complex cases, our attorneys have recovered over a billion dollars in compensation for the injured. Do not hesitate to call our office to learn how we can help you.
Minner Vines Moncus Injury Lawyers has served clients across the nation with offices in Kentucky. Contact us today and learn more about how we can help you. To speak to a spinal cord injury attorney, call us at(859) 550-2900, fill out a contact form on our site, or chat with us live. Your consultation is free, and we won't collect a penny from you unless we win your case and secure compensation for your accident. Time is limited, so contact us now.