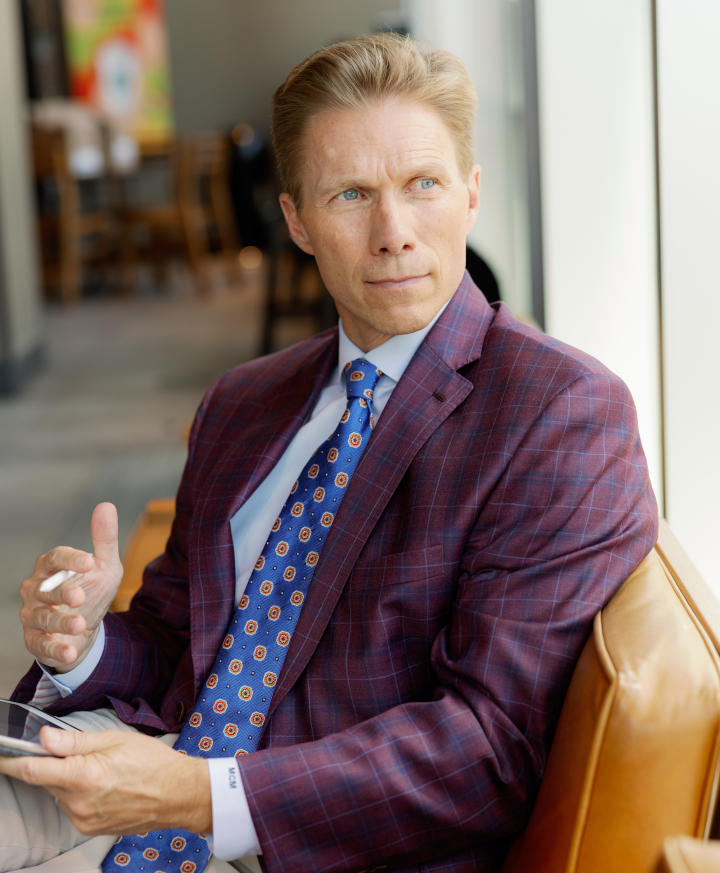 The experienced Kentucky brain injury lawyers of Minner Vines Moncus Injury Lawyers are prepared to help people who have suffered severe and traumatic brain injuries as a result of an accident. We stand by victims and their families, and we are focused solely on helping you get the compensation and justice you deserve. Time is not on your side when a brain injury impacts your life.
Contact a compassionate, knowledgeable member of our team today and get the immediate help that you need. We'll listen to your story and get to work on your injury claim right away. Call us at (859) 550-2900, fill out a contact form on our site, or chat with us live.
Consequences of Brain Injuries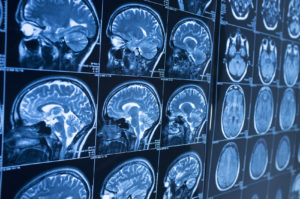 Brain injuries have far-reaching and varied repercussions because the brain is the body's primary source of control. People commonly experience issues with long or short-term memory, depending on the location and severity of the injury.
A brain injury can also affect muscle control and coordination ranging from difficulty writing to being unable to perform essential bodily functions such as swallowing or coughing. Behavioral and personality changes are also commonly observed due to changes in the brain structure in areas controlling hormones or major emotions.
Headaches and pain can also occur as a result of a brain injury either directly from the damage or due to neurological conditions stemming from the injury.
If you or a loved one has suffered a brain injury in Kentucky because of someone else's negligence, carelessness, or intentional actions, Minner Vines Moncus Injury Lawyers would like to hear about your case. We are here to help. We believe that you shouldn't have to deal with the consequences of someone else's negligence on your own. Our team of experienced Kentucky injury attorneys is prepared to help you fight for the fair compensation that you are owed.
Types of Brain Injury Cases We Handle
There are two main types of brain injuries: traumatic and non-traumatic.
Traumatic Brain Injury
A traumatic brain injury is caused by an external force. A post-traumatic brain injury is the alteration of the neurological function by the traumatic event. According to the Brain Injury Alliance of Kentucky, 35% of traumatic brain injuries are caused by falls, 17% by motor accidents, 16% by collisions, and 10% by assaults.
Concussion – A concussion is the most common type of brain trauma, and direct impact to the head can cause it, gunshot wounds, violent shaking of the head (very common in children), or force from a whiplash type injury. A concussion occurs when the brain receives trauma from an impact or a sudden momentum or movement change. The effects of a concussion include getting "knocked out" as well as short-term and long-term memory loss, headaches, and sleep loss. Furthermore, a concussion can be life-threatening both in children as well as adults.
Penetrating – A penetrating injury occurs when a sharp object enters the brain, causing significant damage.
Coup-contrecoup – A coup-contrecoup injury occurs when the force impacting the head is not only strong enough to create a contusion at the site of impact but also able to move the brain and cause it to displace rapidly into the opposite side of the skull, causing an additional wound.
Diffuse axonal -Diffuse axonal injury is caused by shearing forces on the brain leading to lesions in the white matter tracts of the brain.[1] These shearing forces are often evident in cases where the brain had a sharp rotational acceleration and is caused by the difference in density between white matter and grey matter.
Common causes of traumatic brain injuries include:
Our attorneys have helped recover compensation for the victims of traumatic brain injuries across the United States. Some of the most commonly reported causes of traumatic brain injuries include:
The treatment for emergency traumatic brain injuries focuses on assuring the person has enough oxygen from the brain blood supply, and on maintaining healthy blood pressure to avoid further trauma to the head or neck.
The victim may need surgery to remove clotted blood or repair skull fractures, for which cutting a hole in the skull may be necessary. Medicines used for traumatic injuries are diuretics, anti-seizure or coma-inducing drugs. Diuretics reduce the fluid in tissues lowering the pressure on the brain. In the first week after a traumatic brain injury, a person may have a risk of seizures, which anti-seizure drugs help prevent. Coma-inducing drugs may be used during surgery to reduce impairments and restore blood flow.
Non-Traumatic Brain Injury
Non-traumatic brain injuries are those caused 'from the inside' as opposed to the external factors seen in traumatic brain injuries. Generally, these are caused by disturbances in the blood flow to or in the brain, or by infections.
Anoxic brain injury – This occurs when the human brain receives no oxygen via the blood. Cells in the brain begin to die due to anoxia.
Hypoxic brain injury – This happens when the brain receives insufficient oxygen. A hypoxic brain injury, also called stagnant hypoxia, is caused by a reduction in blood flow or low blood pressure leading to a lack of blood flow to the brain.
Common causes of non-traumatic brain injuries include:
Medical errors
Exposure to toxic chemicals
Viral infections
Unfortunately, prevention and safety are the only ways to prevent brain injuries. If you've suffered a TBI or non-traumatic brain injury due to someone else's reckless or negligent actions, you could be eligible for compensation for your medical bills, lost wages, and punitive damages for the lasting impact this injury may have on your life and the lives of your family members.
Brain Injury Statistics [2022 Update]
Kentucky has an estimated 14,000 traumatic brain injuries and deaths every year. In 2019, Kentucky emergency departments recorded over 11,600 non-fatal brain injuries. Kentucky hospitals reported another 3,250 brain injuries. A Brain Injury Alliance of Kentucky report states that:
Over 15,000 people visited Kentucky hospitals with a traumatic brain injury (TBI).
An average of 41 TBIs occurred per day.
Of the 15,000 injured parties, 11,673 were treated and released from an emergency department, 3,522 were hospitalized and 1,034 lost their lives.

Over 2,215 TBIs happened to children between 0 and 14 years old.

Falls were one of the leading causes of TBI injuries in this age group and for adults 65 and older and

accounted for over twice as many TBIs as motor vehicle traffic accidents.
There are an estimated 202,488 to 214,032 Kentucky residents living with a head injury, which accounts for nearly 5 to 5.3 percent of Kentucky's population.
Seasoned Legal Help for Brain Injury Victims
When brain injuries are caused by the negligence of a careless driver, doctors, product manufacturer, or another party, victims may have the right to pursue compensation for their medical bills, lost wages and earning capacity, and other damages in connection with the injury.
Minner Vines Moncus Injury Lawyers serves clients across the nation from our Kentucky office. Call us today at (859) 550 2900 to learn more about how we can help you. We are standing by to listen to your story and get you the compensation and justice that you deserve.