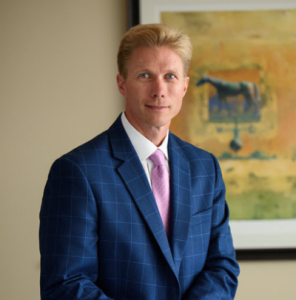 Minner Vines Moncus Injury Lawyers represents injured workers in Lexington and across the state of Kentucky. People turn to us because we know how to help them navigate the challenging process and make sure that they get the full and fair benefits they are owed. When your health, livelihood, and your family's wellbeing is on the line, turn to a law firm that knows how to handle workplace injury claims.
The 2018 Kentucky Occupational Injury, Illness & Fatality Report from the Kentucky Labor Cabinet, Division of Occupational Safety & Health Education & Training stated that a report from the United States Bureau of Labor Statistics (BLS) showed that Kentucky employers reported the lowest incident rate for nonfatal occupational injuries and illnesses in the state's history. The BLS report stated that the number of recordable incidents per 100 full- time employees of 3.7 in 2015 was an improvement from the rate of 3.8 in 2014 and a continued decline from the rate of 8.4 reported in 1996.
The BLS report showed that the industries with the highest incidence rates of total nonfatal occupational injuries and illnesses in Kentucky in 2016 were transit and ground passenger transportation (13.1), hospitals (10.7), transportation and warehousing (9.5), public administration (8.5), and nursing and residential care facilities (8.1). The report stated that there were 92 total fatal occupational injuries in Kentucky in 2016, with 83 of those deaths occurring in private industry occupations, 50 of which related to service providing and 33 of which related to goods producing.
Specific occupations may be inherently more dangerous than others, but all employers have an obligation to keep their employees as safe as possible. Accidents on the job can occur because of multiple reasons, but people injured because of the negligence of another party can be entitled to compensation for all of their resulting medical expenses, lost income, and other damages.
Did you suffer serious injuries or was your loved one killed in a workplace accident in Kentucky or a surrounding area of Kentucky? You could be entitled to workers' compensation benefits, but you will want to retain legal counsel to see if another party could also be liable for your injuries.
Minner Vines Moncus Injury Lawyers has been helping individuals throughout the United States for decades. Call (859) 550-2900 or complete an online contact form to have our Kentucky injury lawyer review your case and answer all of your legal questions during a free consultation.
Why Do I Need a Workplace Injury Lawyer?
Injuries that are sustained on the job can become complicated very quickly. Most people do not go into work expecting to be hurt, and it is usually confusing for the same individuals to try and figure out what they need to do to recover the compensation they need when they are facing new bills while also being unable to return to work.
Insurance companies often understand that victims of most workplace accidents are in desperate situations. The insurers attempt to exploit these desperate circumstances by offering lump-sum settlements to victims.
You are right to wonder if the amount you are being offered is really all of what you are entitled to, and you should not attempt to negotiate with an insurance company on your own. Not all insurers take this approach, and some insurance companies may even accuse you of having been at fault for your own injuries.
You want to have an attorney simply to deal with insurance companies on your behalf. The lawyer will also be able to investigate your accident to determine who the accident happened, collect important evidence, and then identify all of the parties that could be held liable.
Why Choose Us?
Ever since Minner Vines Moncus Injury Lawyers was founded it has obtained multiple verdicts that ranked among the top 100 verdicts in the United States. Our record of success includes more than 100 verdicts in excess of $1 million dollars.
Our firm has been featured in such publications as the National Law Journal, U.S. News and World Report, and Woodward and White's Best Lawyers in America. We work closely with all of our clients so you can be assured that you will always have your phone call answered and your concerns will always be addressed.
Minner Vines Moncus Injury Lawyers can negotiate for a settlement that covers all of your past, present, and future expenses relating to your injuries. Our firm will not hesitate to file a lawsuit when an insurance company does not make a satisfactory offer.
You should also know that we provide legal representation on a contingency fee basis. This means that you only pay legal fees when you obtain a monetary award.
Workplace Injury Cases We Handle
Accidents can occur in any workplace. Certain types of accidents are more common in some workplaces than others.
In general, some of the most common kinds of accidents in workplaces in Kentucky include, but are not limited to:
Exposure to toxic substances
Crane accidents
Repetitive strain injuries
Forklift accidents
Scaffolding collapses
Backhoe accidents
Failure to properly train employees
Explosions
Failure to provide fall protection
Motor vehicle accidents
Defective equipment
Slip and fall accidents
The possible injuries that victims sustain in these types of accidents can vary depending on multiple factors. In some cases, injuries may be worsened when employees are injured unbeknownst to other employees and do not receive medical attention as quickly as needed.
Some common injuries that result from workplace accidents include, but are not limited to:
Some workplace injuries end up being fatal. Family members of the victims in these cases can be entitled to file wrongful death lawsuits against negligent parties responsible for a loved one's death.
Frequently Asked Questions about Workplace Injuries
What should I do if I was involved in a workplace accident in Kentucky?
Your first step after an accident in the workplace should be to seek medical attention. You should do this even if you do not think you were hurt or an employer discourages you from receiving medical care. It is also important to immediately file a report with your employer, as failure to do so can prohibit certain claims later. An employer may also have a pre-approved list of medical providers from which you are required to receive medical care in accordance with a workers' compensation claim, but a person is permitted to change the required provider one time. When possible, a person should also take photographs of the scene of their accident, including pictures of all contributing factors from various angles and distances. Quickly contact a personal injury attorney for assistance dealing with any insurance companies after you have been injured on the job.
What happens if my employer does not have workers' compensation insurance?
Do not assume that your employer is being truthful when they tell you that they do not have insurance. Some employers tell employees this in simple hopes that they will assume that they cannot file claims. Most employers are insured, and those who are not can then be subject to civil actions that would have otherwise been prohibited had they been insured.
What is "maximum medical improvement"?
Maximum medical improvement (MMI) is the phrase used to describe the point in a person's recovery at which their condition cannot be improved any further. It essentially means that all available treatment options have been exhausted. MMI is important to many workers' compensation claims because it is at this stage that permanent and partial disability awards are determined. A person will often have a better understanding of the full lifetime of expenses that can be expected after they reach a point of MMI.
Workplace Injuries: How Often Do They Happen?
The 2018 Kentucky Occupational Injury, Illness & Fatality report revealed that:
Kentucky had a higher statistical rate for nonfatal occupational injury and illness incidents versus the national rate in private industry in 2016.
There were 92 occupational fatalities in 2016.
The two largest causes of death included transportation with 47 deaths and contact with objects or equipment with 19 deaths.
Trade, Transportation and Utilities; Natural Resources and Mining; Agriculture, Forestry, Fishing and Hunting; and Construction were the industries with most fatalities.
Transportation incidents; contact with objects and equipment; violence and other injuries by person or animals; falls, slips and trips; and exposure to harmful substances and environment accounted for nearly 98 percent of workplace fatal injuries in 2016.
Kentucky Occupational Safety and Health Surveillance (KOSHS) Program statistics showed that there were 798 work-related injury visits to emergency departments for residents employed in Fayette County in 2014. While this was only the third-highest total of the five-year period dating back to 2010 with 2010 having 770 cases and 2013 having only 723 cases while 2012 had 818 cases and 2011 had 814 cases, the $2,098,067 in total charges in 2014 was the most of any year.
In total, Fayette County had 3,921 work-related injury visits to emergency departments for residents employed in the county between 2010 and 2014. There were 103,577 cases involving residents of all other counties other than Fayette County, resulting in $182,353,981 in total charges.
According to KOSHS statistics, falls accounted for 893 cases of work-related injury visits to emergency departments for residents employed in Fayette County between 2010 and 2014. After falls, the next most common cause of emergency department visits were struck by or against incidents with 584, overexertion with 564, cut or pierce incidents with 519, and motor vehicle traffic incidents with 220.
KOSHS statistics showed that 3,582 of 3,921 work-related injury visits to emergency departments for residents employed in Fayette County between 2010 and 2014 were unintentional manners of injury, and 100 cases involved assault. In all other counties beside Fayette County for 2010 through 2014, 89,708 of the 103,577 cases were unintentional manners of injury, 1,787 cases involved assault, and only 14 cases were self-inflicted.
The Centers for Disease Control and Prevention (CDC) reported that there were 43,300 non-fatal work-related injuries and illnesses in Kentucky in 2015. This translated to an incidence rate of 3,500 per 100,000 full-time equivalents or a 58 percent decrease from the rate of 7,400 per 100,000 in 1999. The CDC also reported there were 84 fatal occupational injuries in Kentucky in 2016, which was fewer than the 90 fatal work-related injuries reported in 2015.
Contact a Kentucky Workplace Injury Attorney Today
If you sustained catastrophic injuries or your loved one was killed in an accident on the job in Lexington or anywhere in Kentucky, do not wait to seek legal representation for assistance with your legal claim. Minner Vines Moncus Injury Lawyers is dedicated to helping injury victims and the families of those killed recover all of the compensation that they are entitled to.
Our firm has been named one of the National Law Journal's "50 Most Elite Plaintiff's Firms in America," named among "The Best Lawyers in America," and ranked among the "Leading Firms and Lawyers in America." You can have our lawyers provide an honest and thorough evaluation of your case when you call (859) 550-2900 or contact us online to schedule a free consultation.