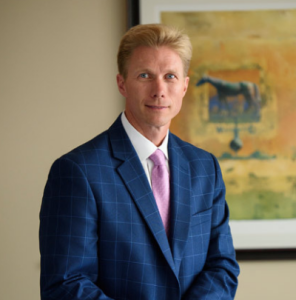 Were you or a loved one injured on the job in Kentucky? You may be entitled to file a personal injury lawsuit to recover damages above and beyond your workers' compensation benefits. An experienced Kentucky workplace accident lawyer at Minner Vines Moncus Injury Lawyers can help you explore all of your legal options.
Our top-rated injury lawyers have over 70 years of experience between us. That experience has helped us win hundreds of millions of dollars in compensation for our injured clients.
We're ready to go to battle for you. Just call our law firm in Kentucky at (859) 550-2900 to schedule your free consultation today.
How Minner Vines Moncus Injury Lawyers Can Help After a Workplace Accident in Kentucky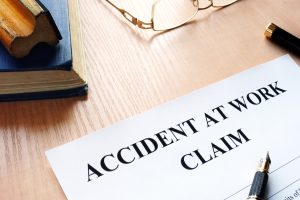 Many injured workers struggle in the days and weeks after a work accident. You may not fully understand your legal rights. It's easy to make a mistake during the workers' compensation claims process.
At Minner Vines Moncus Injury Lawyers, we have decades of experience fighting for injured workers across the state of Kentucky. We've been rated by Super Lawyers, Best Lawyers in America, and Martindale-Hubbell. Our personal injury attorneys in Kentucky have also been recognized for winning some of the top verdicts in the U.S.
You can trust our lawyers to:
Conduct a thorough investigation into the circumstances of the accident
File your initial workers' compensation claim
Handle any challenges to your workers' compensation claim
Determine whether you're eligible to file a personal injury lawsuit
Assess your case value
Protect you from lowball settlement offers
Our Kentucky personal injury attorneys have been recognized by satisfied clients time and time again. You can count on us to negotiate with the insurance companies to maximize your settlement award.
Don't wait another minute to get the legal advice you deserve. Call our law offices to schedule your free consultation today.
How Common Are Workplace Accidents in Kentucky?
According to data compiled by the U.S. Bureau of Labor Statistics (BLS), private-sector employers in Kentucky reported about 38,600 nonfatal workplace injuries and illnesses in 2019. That's higher than the national average.
Unfortunately, about 19,700 of those work-related injuries were severe, meaning that they resulted in time away from work or other work restrictions.
What is My Kentucky Workplace Accident Case Worth?
Kentucky workers have two primary options for recovering damages after a work accident: workers' compensation and filing a personal injury lawsuit. The value of your case depends heavily on your options for recovering damages.
Under Kentucky workers' compensation laws, nearly all employers are required to carry workers' compensation insurance. In exchange, injured workers forfeit their right to sue their employer for damages.
In other words, not all employees are entitled to file a personal injury lawsuit.
What is My Kentucky Workers' Compensation Claim Worth?
The value of your workers' compensation claim depends on three key factors, including:
Your average weekly wages prior to the accident
The duration of your recovery period
The cost of your medical care
Total temporary disability benefits provide injured workers with about ⅔ of their average weekly pay while they recover. However, for injuries that occur in 2022, the maximum weekly benefit is $1,074.12. Unlike other states, Kentucky law doesn't have a provision for a reduced check if you're able to work in a partial capacity while you recover.
What is My Personal Injury Case Worth?
There are situations where an injured worker may be able to file a lawsuit for additional damages. Negligent third parties aren't protected under Kentucky workers' compensation laws. If someone who wasn't your employer caused the accident, you could sue for damages.
Examples of responsible parties include:
A negligent driver if you were hurt in a car accident
Property owners who fail to maintain their property
Manufacturers of defective work equipment or tools
Third-party vendors, suppliers, and contractors
These types of personal injury lawsuits are called third-party claims. The value of a personal injury claim tends to be higher than a workers' comp claim.
Your case's value can be impacted by:
The nature of your injury
The impact of the injury on your work, home life, and quality of life
Your emotional suffering and physical pain
The circumstances of the accident
Available insurance coverage
It's not always possible to get by on workers' compensation alone. If you're worried about your expenses while you recover, call a Kentucky workplace accident attorney at Minner Vines Moncus Injury Lawyers for a free case review today.
What Types of Damages Are Available to Workplace Accident Victims?
Workers' compensation in Kentucky provides injured workers with:
All reasonable and necessary medical bills
Temporary disability benefits
Permanent disability benefits
Vocational retraining if you can't return to your previous job even after reaching maximum medical improvement
Death benefits for survivors of fatal work accident victims
Those benefits are designed to help with the economic costs of an injury. They don't account for your non-financial losses, or non-economic damages.
If you can file a third-party claim, you can seek various types of damages to cover the full range of losses. You may be entitled to compensation for:
Past and future medical expenses
100% of your lost wages, income, and employment benefits
Reduced earning potential
Rehabilitation
Property damage
Any out-of-pocket expenses related to the injury
Physical pain and suffering
Emotional distress, depression, and PTSD
Loss of enjoyment of life
Physical disfigurement and scarring
Loss of consortium
Do you want to ensure you're getting the full compensation you deserve? Contact our legal team at Minner Vines Moncus Injury Lawyers for a free case evaluation today.
We'll Fight to Recover Compensation for All of Your Workplace Accident Injuries
When you're hurt on the job, you shouldn't have to struggle to pay the bills. Our lawyers will help you fight to recover fair compensation for all of your work injuries, including:
Broken bones
Eye injuries
Hearing damage
Knee, shoulder, and joint injuries
Soft tissue damage
Head and neck injuries
Concussions
Back injuries
Carpal tunnel syndrome
Musculoskeletal disorders
Organ damage
Amputations
Paralysis
Catastrophic injuries
Wrongful death of a loved one
You can count on our experienced Kentucky workers' compensation lawyers to fight for the full compensation available–regardless of the type of injuries you've sustained.
What Causes Most Workplace Accidents in Kentucky?
Whether you work in a downtown office or on a dangerous construction site, there's always a risk that you may be hurt on the job.
Our lawyers in Kentucky handle all types of workplace accident claims, including those involving:
Motor vehicle accidents
Construction site accidents
Scaffolding accidents
Roof and ladder falls
Slip and fall accidents
Electric shock
Crane accidents
Forklift accidents
Accidents caused by falling objects
Fires and explosions
Exposure to toxic chemicals or substances
Repetitive stress injuries and accidents caused by heavy lifting
Workplace violence
As there are countless ways to get hurt on the job, many different factors can cause a workplace accident. Identifying the cause of your accident is important in determining the types of compensation you can recover.
We often represent clients who have been injured at work because of:
Failure to follow OSHA and state safety regulations
Lack of protective safety equipment
Lack of fall protection
Defective wiring
Dangerous work premises
Negligent security
Failure to properly train and supervise employees
Our attorneys would be happy to discuss your specific situation in greater detail. Just give us a call to schedule your free initial consultation today.
Am I Required to Prove Negligence After a Workplace Accident in Kentucky?
Workers' compensation is a no-fault system. You don't have to prove negligence to file a claim for benefits. You can even claim workers' comp if you caused the accident. However, once you file a claim, your employer could challenge your right to receive benefits for any number of reasons, including something as simple as incomplete paperwork.
Personal injury lawsuits are different. Most of the time, you must prove negligence or wrongdoing to recover damages from the at-fault party.
A negligence claim consists of four elements:
A legal duty of care
Breach of duty
Damages
As the victim, you must prove that the at-fault party violated some duty of care and that this "breach" directly caused your accident and injuries.
How Long Do I Have to File a Lawsuit After a Workplace Accident in Kentucky?
To preserve your right to fair workers' compensation benefits, you must notify your employer as soon as possible if you sustain a work-related injury. If you wait, you could miss out on valuable benefits.
The statute of limitations for filing a personal injury lawsuit in Kentucky is one year. If you miss the deadline, you'll lose your right to seek compensation entirely.
Contact a Kentucky Workplace Accident Lawyer for a Free Consultation
Did you or a loved one sustain a work-related injury? Call a Kentucky workplace accident lawyer at Minner Vines Moncus Injury Lawyers to learn more about your right to financial compensation. Your initial consultation is always free, so there's no risk in calling.