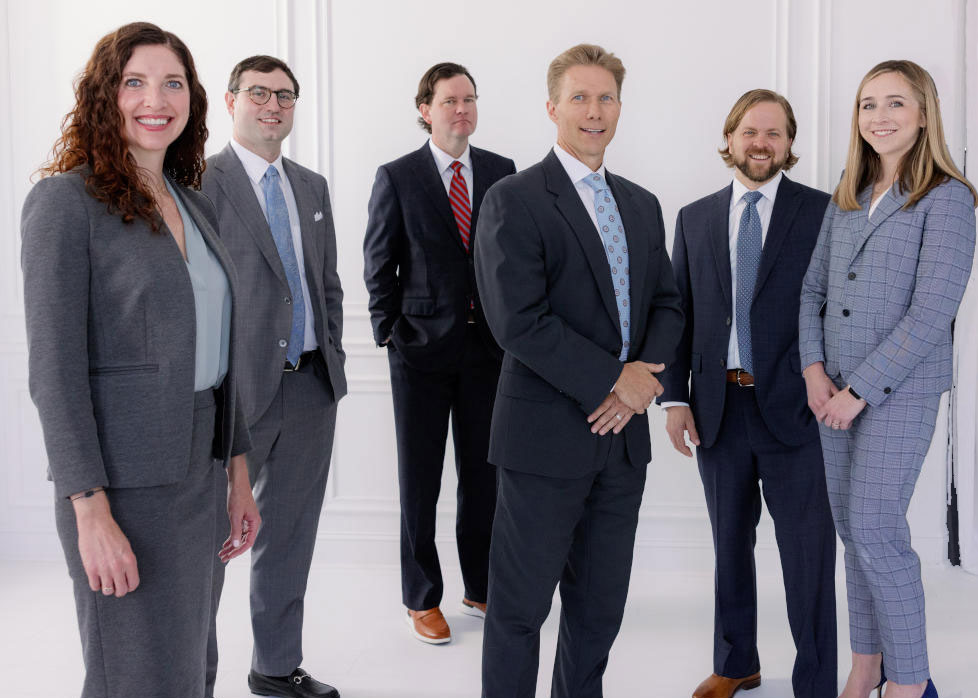 Electrocution occurs when someone comes in contact with an electrical current that enters their body. Exposure to electrical currents can lead to severe injuries or death. This type of injury can upend anyone's life and cause expensive medical treatment and long-term effects. If you suffered an electrocution injury because of someone else's negligent actions, you could pursue financial compensation with Minner Vines Moncus Injury Lawyers.
Electrical injuries account for approximately 1,000 fatalities each year in the United States. Of those 1,000 deaths, approximately 400 are from a high-voltage injury. This type of injury happens most often in a work-related setting. Of all occupational injuries in adults, electrocution is the fourth-leading cause of death.
Call Minner Vines Moncus Injury Lawyers at(859) 550-2900 or contact us to find out more about our legal services and how we can help you with your electrocution injury case.
The Effects of Electrocution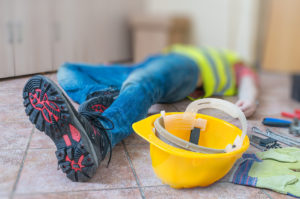 Anyone that comes in contact with electricity could sustain a severe skin burn within seconds. An electrical current can damage organs, tissue, and disrupt normal bodily functions. It can even lead to death. The longer your body stays in contact with the electrical current, the more severe your injury will be.
Different sources could lead to electric shocks, such as:
Faulty electrical wiring
Faulty electrical products, such as tools and appliances
Frayed or damaged cords
Overloaded power strips or outlets
Damaged or faulty industrial equipment
Contact with a power line while performing occupational duties
Besides the physical pain, electrocution can cause:
Confusion
Electrical burns
Trouble breathing
Organ damage
Muscle spasms
Cardiac arrest
Secondary injury from a fire or fall, such as smoke inhalation or thermal burn
Death
Act Fast If You Get Electrocuted at Work
People in the industrial and construction industry are the most at risk of an electrocution injury. If you get electrocuted while you're on the clock, you could file a claim for workers' compensation benefits. To qualify for weekly payments of your lost wages, you must follow the steps below after getting hurt at work:
Report the electrocution injury to your employer in writing and make a copy of it for yourself. Include your contact information, the type of injury you sustained, where it happened, how it happened, and if anyone witnessed it. Your employer should give you forms you'll need to fill out and return.
After completing the forms, give them back to your employer, and they will notify their insurer and submit the claim on your behalf. If they don't, you can contact their insurance company yourself and submit the forms.
Ask your employer for a copy of their workers' compensation policy to review the list of approved doctors you can treat with and deadlines for filing specific paperwork.
Go to the doctor immediately after an electrocution injury. They can become fatal if not taken care of promptly. Continue to see your doctors until you make a full recovery, or they release you from their care.
Keep a copy of your medical records, prescriptions, insurance company letters, and other documentation related to your injury.
Get a note from your doctor stating that you suffered an electrocution injury at work, and it prevents you from performing your regular duties.
Hire a personal injury lawyer in Kentucky to help you with your case.
Workers' compensation replaces the wages you can't earn while you're out of work. You can receive temporary disability or permanent disability. There's a calculation to determine the amount you're eligible for based on how much money you usually make.
Temporary Disability
If you can't return to work after your electrocution injury, you can apply for temporary disability benefits to supplement part of the wages you can't earn. You'll receive two-thirds of your average weekly wages before the injury occurred. There's a maximum amount and a minimum amount you're allowed to receive depending on the date your injury happened, and they change every year. To find out the maximum and minimum permitted amount, go to the Kentucky Department of Workers' Claims website.
You won't receive payments for your temporary disability unless you're out of work for longer than two weeks. You'll continue to receive benefit payments until you're able to return to your job, or your doctor says you reached MMI (maximum medical improvement), which means further medical intervention won't improve your condition further.
Permanent Disability
There are two categories of permanent disability benefits: permanent partial and permanent total.
Permanent partial disability: If you can return to any type of job, but your electrocution injury left you disabled in some way, you'll receive a permanent impairment rating by your doctor. That rating will indicate how much bodily function you lost and determine the payment amount you deserve. For a rating at 50% or lower, your permanent partial disability benefits will last up to 425 weeks. If you have a 51% or higher rating, you'll receive benefits up to 520 weeks.
Permanent total disability: If your injury prevents you from maintaining employment altogether, you'll receive permanent total disability benefits. Your payments will be two-thirds of your average weekly wages for the injury. They'll last until you turn 70 years old, or you're no longer permanently disabled.
Additional Benefits
Besides income benefits, you could qualify for the following:
Medical benefits: Cost of all medically necessary treatment of your electrocution injury.
Death benefits: Surviving family members can file a claim if their loved one died due to their electrocution injury.
Filing a Personal Injury Claim After an Electrocution Injury
If you get electrocuted for a non-work-related reason, you could file an insurance claim with the at-fault party's insurance carrier. It might be confusing determining who you should go after for compensation. That's why hiring a Kentucky electrocution injury lawyer is crucial. We can review the details of your case and find out whose negligence led to the electrocution.
Negligence is the legal theory that one person owes a reasonable duty of care to another to avoid injury. If someone breaches their duty, they become liable for resulting injuries and damages. Five elements of negligence must exist at the time of the incident to pursue a case:
Duty: The defendant owed you a duty of care;
Breach of duty: They breached their duty by not acting as reasonable people would under those circumstances;
Cause in fact: If it wasn't for the defendant's actions or inaction, you wouldn't have suffered an injury;
Proximate cause: Your electrocution injury was the direct result of their breach of duty; and
Damages: You incurred damages.
Damages are the losses an injured party suffers after an accident. They include expenses and physical pain and suffering. The most common damages victims claim after an electrocution injury include:
Medical costs
Lost wages and lost earning capacity
Pain and suffering
Mental anguish
Loss of household services
Loss of consortium
Physical or mental impairment
Permanent disability
You can recover any of the damages above and punitive damages if you decide to file a lawsuit. Punitive damages aim to punish the at-fault party for their egregious actions that led to someone's injury.
Kentucky law requires that you follow a one-year statute of limitations. That means you only have one year from the date of your injury to sue the liable party. After a year passes, you'll lose your right to file a lawsuit for compensation, so you must pay attention to the deadline.
How Minner Vines Moncus Injury Lawyers Can Help
When you hire us, we will perform a thorough investigation of your claim. There's crucial evidence we'll need to secure to ensure we're able to prove that you sustained an electrocution injury because of someone else's negligence. The evidence we'll obtain includes:
At-fault party's liability insurance policy
Your medical records and medical bills
Statements from eyewitnesses
Photos of the defective item that caused your electrocution
Photos of your physical injuries
Video surveillance footage of the incident occurring
The legal process is confusing for any unfamiliar with it. If you haven't gone through an insurance claim or lawsuit before, you probably don't know where to start. We have the resources to find relevant evidence, and the necessary experience to show your injury was the result of someone else's careless actions.
Contact Minner Vines Moncus Injury Lawyers
We know the devastation an electrocution injury can cause. It's painful and typically requires months of physical therapy and other medical treatment. If you can't work, paying your medical bills and supporting your family is overwhelming. Our Kentucky electrocution injury lawyers will take the burden off of you by handling every step of your case on your behalf. You'll have the time to focus on your recovery and put the pieces of your life back together.
Electrocution injuries often lead to expensive medical care. At Minner Vines Moncus Injury Lawyers, we don't want to add to your financial burden, which is why we take all cases on contingency. You won't have to pay us upfront. We won't collect our legal fees unless we recover compensation for you. If we don't win your case, you won't have to pay us.
If you sustained an electrocution injury and want to find out how we can help you seek justice, call us at (859) 550 2900 today to schedule your free initial consultation.