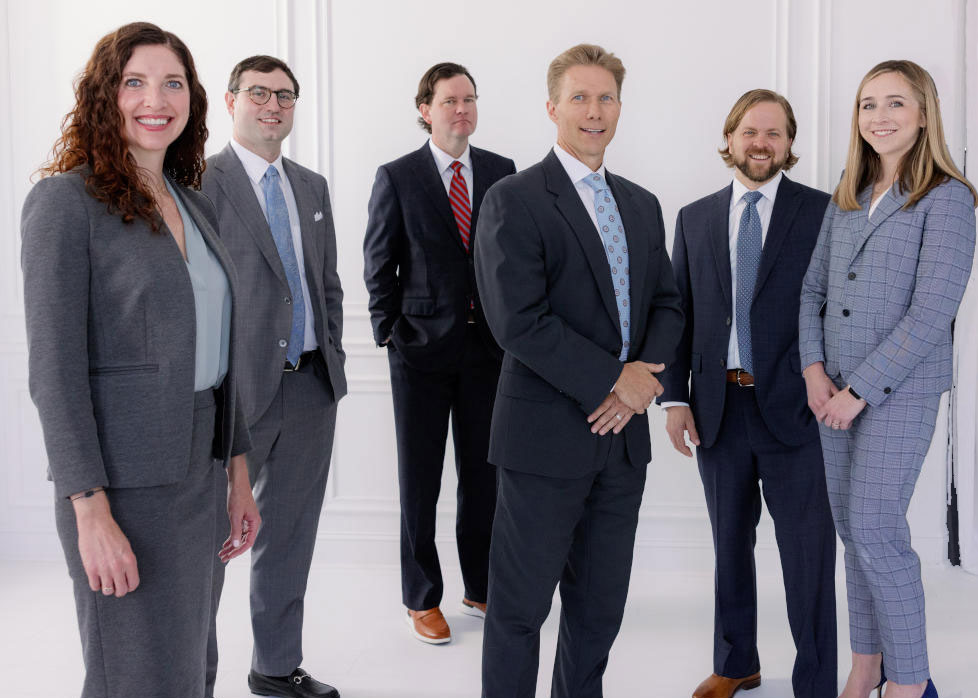 If you or a loved one sustained a power line injury, contact Minner Vines Moncus Injury Lawyers immediately. We might be able to help you seek financial compensation from the negligent party that caused your accident.
Injuries from a power line explosion can cause severe injuries and death. If you get hurt, you could end up with expensive medical bills and a lifetime of physical pain and emotional trauma. Most power line accidents happen to individuals in the construction industry; however, they can happen at any time, to anyone.
Our Kentucky injury lawyers understand the aftermath of this type of accident. Injuries can lead to a permanent disability that prevents you from working and supporting your family. You deserve to hold someone responsible for the suffering you had to endure.
Minner Vines Moncus Injury Lawyers is ready to seek justice and recover the maximum compensation you need. Call us at(859) 550-2900 today for a free initial consultation.
Injuries Suffered by Electrical Workers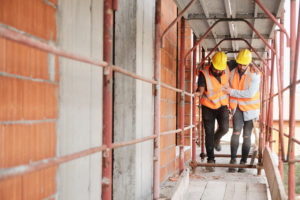 If you're installing or repairing power lines, you're putting yourself at risk of harm. Working with electricity is always dangerous, and if you don't take the necessary precautions, you could end up with a severe injury. The most common injuries power line workers suffer include:
Internal injuries: An electrical current could cause internal damage to organs. It can also disrupt certain bodily functions and result in an irregular heartbeat or trauma to the brain.
Burns: Most electrical burns from a power line fall under a second or third-degree classification. This type of burn occurs when the electrical current runs through and exits the body, resulting in tissue damage.
Broken bones: Most power line workers are high above the ground and could fall if they get electrocuted.
Brain damage: An electric shock can lead to neurological deficits. When you encounter a faulty power line, vital areas of your brain could become damaged and result in memory loss, seizures, or paralysis.
Power Line Accidents Involving the General Public
It's not just electrical workers that could suffer injuries from power lines. If a power line, transformer, or panel box malfunctions or fails to work correctly, an injury can occur. Fallen power lines create live electrical currents that anyone could get exposed to when crossing its path. If a transformer or circuit breaker blows, it can cause an electrical fire.
Various laws regulate the placement of power lines, how to operate them, and maintenance and repairs to perform regularly. If a utility company fails to follow those laws, they could be held financially responsible for the injuries and property damage that results.
Common examples of the power company's negligence include:
Failure to promptly respond to a report of a blown transformer or downed power line
Failure to install or maintain the power line and equipment properly
Failure to post warning signs near power lines
Installation of power lines in a dangerous area
Installation of power lines with voltage exceeding a safe limit
If you come in contact with a power line, you'll likely suffer an electric shock injury. Common signs of electric shock include:
Headache
Blurred vision
Chest pain
Burn
Seizure
Irregular heartbeat
Nerve damage
If you notice any of these symptoms, you should seek medical treatment immediately. Electric shock could lead to death if not treated promptly and properly. If you suffered an injury but don't go to the doctor, it will be difficult for you to seek compensation from the liable party. The insurance company or defense attorney could argue that your injury isn't that serious. It's crucial that you undergo a medical evaluation right away and continue to follow up with your doctors until you recover.
How to Pursue a Negligence Case
The legal definition of negligence is the failure to behave in a way that a reasonable person would under certain circumstances. Negligence could involve a specific action someone takes but could also refer to their inaction resulting in an injury. For example, if someone gets behind the wheel of their car while drunk and causes an accident, that's negligence. On the other hand, inaction that leads to someone else's physical harm could be if a business owner fails to repair uneven flooring, and someone ends up tripping.
If you choose to pursue compensation from the utility company for negligence, there are certain circumstances you must prove. There are five elements that must exist at the time of the injury to file a claim or lawsuit in any negligence case.
Duty: The liable party owed you a duty of care;
Breach of duty: They breached their duty;
Cause in fact: If it wasn't for their breach, you wouldn't have suffered injuries;
Proximate cause: Their breach of duty was the direct cause of your injuries; and
Damages: You incurred damages as a result of the injury.
Damages Available in a Power Line Injury Case
Whether you're a utility worker or part of the general public and got hurt by a power line, you can claim certain damages for compensation. There are multiple damages available, and the financial award you receive will depend on the extent of your injuries and various other factors.
Common damages those injured by a power line can pursue include the following:
Medical bills
Lost wages
Lost earning capacity
Disfigurement or disability
Emotional distress
Loss of household services
Loss of companionship
Pain and suffering
Some damages intend to pay you back for the expenses you incurred while treating your injury. That could include medical care and the salary you were unable to earn because your injury prevented you from returning to work. Other damages compensate you for intangible losses, such as the mental anguish associated with the accident and injury.
The insurance company or jury will review different factors to decide how much money you deserve for your injuries. The factors they will consider may include:
Type of injury and how serious it is
Type of medical treatment required and how long it lasts
If you fully recovered or require future treatment
If your injury results in permanent disability or impairment
Amount of work missed because you couldn't perform your job-related duties
Sufficient evidence provided during the case
Emotional or psychological harm experienced
You could also pursue punitive damages. Punitive damages are a form of punishment against the negligent party for their actions. Punitive damages are available in a lawsuit and only get awarded for behavior that is exceptionally negligent or egregious.
Why You Need to Hire a Kentucky Power Line Injury Lawyer
After sustaining a power line injury, you should contact Minner Vines Moncus Injury Lawyers to represent you in your case. Pursuing a complicated situation like this alone can be challenging. There are different laws and statutes that determine whether the injured party is eligible for compensation. If you choose not to seek legal representation, you could end up with a much lower settlement than you deserve.
When you hire us, we'll perform an investigation and begin to gather evidence that proves your injury was the result of someone's negligence. Some of the evidence we'll obtain includes:
Police report
Your medical records
Eyewitness statements
Photos and video footage
Utility company maintenance and repair logs
You won't have to go through this devastating time in your life alone. We'll be there for you from the start of your case until it gets resolved. An experienced attorney knows the strict deadlines to follow and how to prove you deserve compensation. We'll fight hard for your rights and ensure the negligent party pays you the money you deserve.
Why Choose Minner Vines Moncus Injury Lawyers
We have represented clients just like you for decades. Our legal team dedicates their time and attention to each case and works hard to reach a favorable outcome. When you hire us, we'll always make you a priority. We'll come up with a personalized plan to meet your goals and ensure you win the maximum compensation available.
We know you're in pain and trying to recover. The last thing you want to worry about is a legal case. We'll take care of every step of the process so you can focus on healing your injuries. It's our goal to hold those accountable for their negligent actions and make sure they suffer the consequences.
Our attorneys at Minner Vines Moncus Injury Lawyers are available 24/7 to speak with you when you need us. We believe in providing our clients with dependable customer service. Whether you have a question about your case's status or need legal advice, we'll make ourselves available to you.
If you suffered a power line injury, call us at (859) 550 2900 to schedule a free consultation. There's no risk to meet with one of our attorneys and discuss the details of your accident. We'll review the information you provide and determine if we can represent you.
If you choose to hire us, we'll take your case on contingency. You won't have to pay us upfront for any fees or costs. We won't expect payment unless we recover compensation. If we don't win your case, you won't owe us anything.