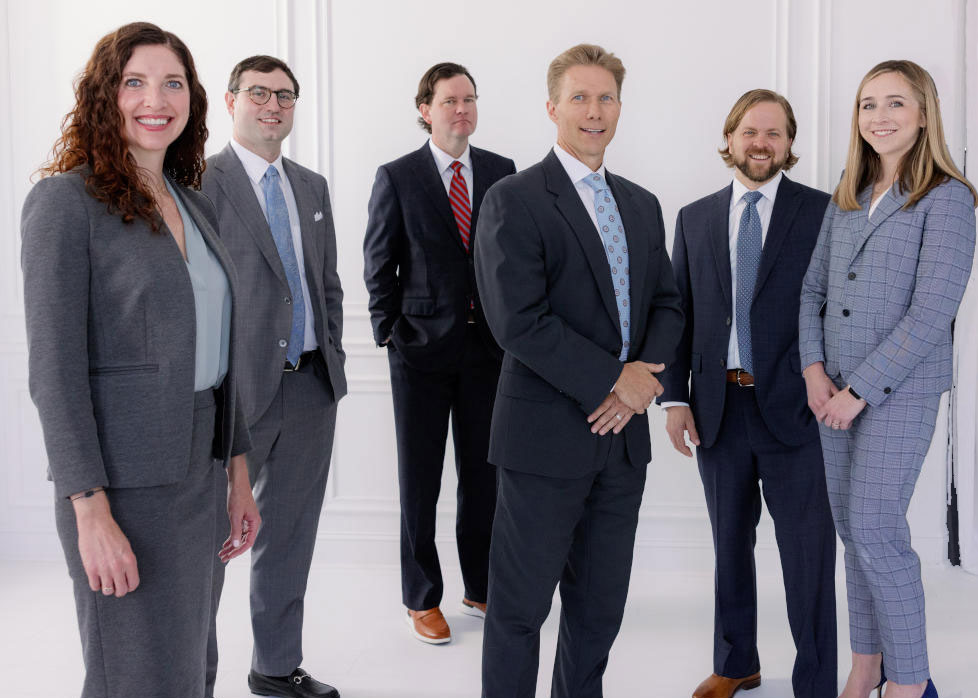 The Kentucky explosion injury lawyers of Minner Vines Moncus Injury Lawyers are here to help victims of explosions or those who lost a loved one in an explosion accident get the answers, compensation, and justice they deserve. Explosions, by nature, are sudden and violent events that can cause catastrophic and often fatal injuries for those who are nearby. No one expects an explosion accident to occur, but when they do, the consequences can be devastating. We are here to help those who are hurt get the compensation they need to rebuild their lives and move on, so contact us for help if this has happened to you.
Fox reported in January 2022 that an explosion occurred at a Northern Kentucky chemical plant. It was speculated that the explosion was caused by equipment failure. Families that live near the plant noted that their windows were shaking from the explosion and that they were told to stay inside for an extended period of time. 
In July 2021, USA Today reported that ten people were injured after an explosion at a Paducah, Kentucky, Dippin' Dots factory. Each of these explosion victims was taken to the hospital and one was kept for extended monitoring. Officials were initially uncertain as to the cause of the explosion, but nitrogen was being unloaded into the facility at the time.
While explosions in workplaces and residential settings are less frequent than they once were, blasts of many different kinds still occur in a variety of locations. Most explosions are entirely unexpected and leave people defenseless against several different types of devastating injuries, and several accidents could have been prevented had companies taken proper safety measures.
If you suffered catastrophic injuries or your loved one was killed in an explosion in the greater Lexington area, you could be facing an extremely challenging process to recover the damages you need to cover your medical bills, lost wages, and pain and suffering. Negligent businesses and their insurance companies attempt to pay as little as possible to resolve these claims, and you will want to retain legal counsel to have the best chance of recovering as much as compensation as possible.
Minner Vines Moncus Injury Lawyers has been serving clients all over the United States for decades, and our firm has been featured in such publications as the National Law Journal, U.S. News and World Report, and Woodward and White's Best Lawyers in America. You can have our attorneys review your case and help you understand all of your legal options as soon as you call(859) 550-2900 or fill out an online contact form to receive a free consultation.
Why Do I Need an Explosion Injury Lawyer?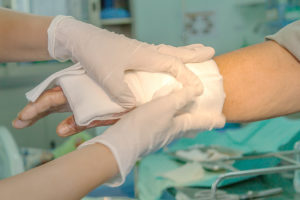 People injured in explosions usually know that they were not responsible for causing the explosions and understandably assume that they are the victims entitled to damages for all expenses relating to their injuries. Insurance companies for the negligent parties involved in explosions rarely have the victims' best interests in mind when handling their claims.
You will want an attorney to handle your explosion case so that they can speak to an insurance company on your behalf. Any conversation with a representative for an insurer is usually loaded with tricks and traps designed to reduce the value of a victim's claim.
For example, certain questions may be asked about a victim's injuries to get them to make recorded statements about how their injuries are not that severe or impacting their ability to function. In other cases, insurers may seek to get victims to unknowingly accept blame for not taking specific actions that could have avoided or lessened their injuries.
In addition to being able to help you avoid these insurance company tactics, another significant benefit that a lawyer can provide is the performance of an independent investigation. A personal injury lawyer can immediately go to the scene of your explosion to determine the cause, collect key evidence, and then identify all possible liable parties.
Why Choose Minner Vines Moncus Injury Lawyers?
We have been named among "The Best Lawyers in America," ranked among the "Leading Firms and Lawyers in America," and named one of the National Law Journal's "50 Most Elite Plaintiff's Firms in America." Our record of success includes more than 100 verdicts of more than 1 million dollars.
We achieved an $8.5 million settlement in one wrongful death case. Our firm maintains a commitment to helping every client recover maximum compensation for their injuries.
The attorneys at Minner Vines Moncus Injury Lawyers will negotiate with an insurance company for a fair and full settlement to your case. If the insurer refuses to provide an adequate level of compensation, we will file a lawsuit to try your case in court.
Our firm also represents clients on a contingency fee basis. When you work with us, you pay nothing until you recover a financial award.
Explosion Injury Cases We Handle
Explosions can occur in a variety of settings. Mines, manufacturing facilities, and plants are some of the most common sites of explosions, but some explosions also occur in residential areas because of gas explosions and power line accidents which can lead to electrocution, fires and serious property damage.
The most common kinds of injuries that victims suffer in explosions are usually severe burn injuries. Not only do burn injuries involve incredible pain and suffering, but they also can cause possible disfigurement in some cases.
Other possible injuries stemming from explosions may include, but are not limited to:
Nerve damage
Fractures
Sprains
Muscle strains
Internal organ injuries
Paralysis
Traumatic brain injuries (TBIs)
Neck injuries
Explosions in many workplaces usually involve unsafe or poorly maintained equipment. Evidence can be challenging to obtain in many explosion cases because of how much is destroyed in an explosion, but an experienced lawyer will know how to investigate to determine the cause of an explosion and where one company acted negligently.
Frequently Asked Questions about Explosion Injuries
What should I do if I was involved in an explosion accident in Kentucky?
You should make sure to seek medical attention, even if you do not think that you were hurt. Depending on your proximity to the explosion and how your body was affected, you may have suffered injuries that involve delayed symptoms, and you want to make sure that they have been appropriately treated as soon as possible. Explosions do not often leave much in the way of evidence, but victims should still try to take pictures of the scenes of their accident to capture photographs of any kinds of notable items or possible contributing factors. All victims should make sure to contact a personal injury attorney before they discuss their cases with any insurance companies.
 How long do I have to file a lawsuit for my explosion accident?
Kentucky Revised Statutes § 413.140(1)(a) establishes that any legal action for an injury to the person of a plaintiff must be commenced within one year of the cause of action, or the date of an explosion. A single year is a rather short statute of limitations, and people should not assume that they can wait a year to take action. Quick action is essential in many explosion cases because of the need to preserve crucial evidence and file the necessary paperwork. If a person waits too long to file a claim, it may make it impossible for a lawyer to resolve the case successfully.
I received a check from my insurance company. What are the consequences of cashing it?
You should probably assume that the check you received represents a proposed settlement from your insurer, and cashing it will effectively mean you accept the settlement. Language indicating this type of stipulation is often found somewhere on one side of the check, usually in a smaller font. A person should never cash one of these checks unless they are confident that it will cover all of their past, present, and future expenses. Take any check to an attorney to have them determine if you should accept the offer.
Why do some people say gas pipelines are dangerous?
Gas pipelines run through over two million miles of our country carrying gas into our homes and businesses. Many of the pipelines that feed our homes and businesses are aging and outdated. Over time the pipe wall loss and erosion can create major dangers. There has been an increase in pipeline explosions due to old, cracked, damaged, fragile and outdated pipelines. Some local utilities have still not replaced the old dangerous lines. In other cases, the companies that own or operate the pipelines fail to timely monitor and replace their lines as a result of the pipe wall loss and other damage. A recent USA Today report found that there are still at least 85,000 miles of aging cast iron pipes still operating in U.S. communities. That creates significant risks for the community. Minner Vines Moncus Injury Lawyers is a Lexington, KY law firm that has handled many natural gas pipeline explosion cases has seen the number of avoidable tragedies increase in recent years. We have seen homes, garages, and even a major interstate explode under a pick up truck due to defective and dangerous pipelines.
Explosion Injury Statistics [2022 UPDATE]
The 2020 Explosives Incident Report (EIR) from the United States Bomb Data Center (USBDC) using data reported in the Bomb Arson Tracking System (BATS) found a total of 12,957 explosives-related incidents in 2020, including 984 explosions. The 984 explosions in 2020 is an increase of 27 percent from the 715 explosions in 2019, yet a significant decrease from the 1,157 explosions in 2013.
Explosions result in 91 injuries in 2020, according to the EIR. Five of the injured were law enforcement officials, 11 were suspects, and 72 were victims. Of the most recent five-year period, 2020 was the year that had the highest number of injuries.
The EIR also reported that 13 people were killed in explosions in 2020, with only one being a suspect and 11 being victims. This total was a decrease from the 16 fatalities reported in 2019 and the 16 deaths in 2018, but a decrease from the nine deaths in 2016.
According to the 2020 EIR, 44 percent of explosions were bombings. Another 21 percent were accidental, 24 percent were undetermined, and 5 percent were under investigation.
The EIR reported that pyrotechnics or fireworks were the main charges involved in explosions in 2020 with 82 charges. The next most common reported charge was improvised/homemade explosives with 18 – though 67 charges were unknown.
Contact a Lexington Explosion Injury Attorney Today
Did you sustain severe injuries or was your loved one killed in an explosion in Lexington or a surrounding area of Kentucky? Minner Vines Moncus Injury Lawyers represents both injured individuals and the families of those killed in explosions and fights to help these victims obtain all of the compensation they are entitled to.
Ever since our firm was founded it has obtained multiple verdicts that ranked among the top 100 verdicts in the United States. Call (859) 550 2900 or contact us online to have our lawyers provide a complete evaluation of your case during a free consultation.