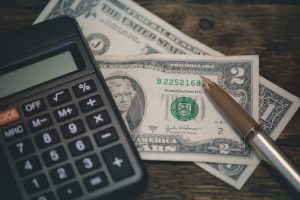 A contingency fee depends on the outcome of your case. Many injury lawyers bill a contingency fee because their clients have immediate medical and financial demands to meet. As a result, they often do not have the money to pay a lawyer to handle their cases.
Contingency fees offer substantial benefits to clients. They also provide substantial incentives to injury lawyers.
Below, learn about contingency fees, how a contingency fee helps accident victims, and the costs of hiring a contingency fee lawyer.
How a Contingency Fee Works
The outcome of your case will determine whether you pay a contingency fee. If you win or settle your case, you will pay a portion of your compensation to your lawyer in legal fees. If you lose your case, you owe no legal fees.
The outcome also determines the amount of your contingency fee. Suppose that you agree to pay a 30% contingency fee to a lawyer. If the lawyer recovers $10,000 for you, the lawyer earns a fee of $3,000. But if the lawyer recovers $50,000 for you, they get $15,000.
The percentage remains the same, but the legal fee increases in proportion to your compensation. This arrangement provides an incentive to the lawyer to maximize the money you receive. The more you receive, the more the lawyer earns.
Benefits of a Contingency Fee
You face a difficult financial situation after suffering a personal injury in an accident. You may need medical treatment, physical therapy, mental health counseling, and medication.
At the same time, your injuries might stop you from working. At a minimum, your doctor may prescribe rest, so you can recover without worsening your injuries. But if you cannot work, you will not get paid.
So you feel trapped. You cannot work until you recover, but you cannot recover until you can work enough to pay for medical treatment.
Injury lawyers see this dilemma all of the time and offer another option. If your accident entitles you to injury compensation, you can pay for treatment from your injury compensation instead of your savings and income.
To facilitate hiring a lawyer to help with your case, the Kentucky Bar Association allows lawyers to charge a contingency fee. Some benefits of a contingency fee include:
Get High-Quality Representation
Contingency fee lawyers are not free. At the end of your case, you will pay a legal fee that you will discuss with your lawyer before hiring them.
Bad contingency fee lawyers do not last long. Contingency fee lawyers must win or settle cases to get paid. A lawyer who can make a living on contingency fee cases will probably have a pretty good record for settling or winning cases.
Receive Early Assessment of Your Case
Contingency fee lawyers select cases carefully. Since they have a stake in the case's outcome, lawyers will usually avoid weak cases. Instead, they will focus on cases with high value that they think they can win.
Remember that lawyers have to spend time on all their cases. If the lawyer picks a losing case, the lawyer could waste hundreds of hours. When a contingency fee lawyer offers to take your case, the lawyer has confidence that you will win or settle it.
Pay No Upfront Fees
A contingency fee allows you to hire a lawyer to help you recover injury compensation by deferring when you pay the legal fee. Since the contingency fee gets calculated at the end of the case, a contingency fee lawyer will start your case without any upfront fees.
What Is Covered by a Contingency Fee?
You should always discuss what is or is not covered by your contingency fee. For most lawyers, a contingency fee covers:
Consultations and meetings with the lawyer and legal staff

Preparing and filing insurance claims

Responding to claim denials

Negotiating settlement terms

Preparing and filing lawsuits

Conducting discovery and filing pre-trial motions

Trying your case
Very few cases reach trial because most cases settle. But when you sign the contingency fee agreement, the lawyer usually agrees to take the case to trial if you cannot settle your case.
What Is Not Covered by a Contingency Fee?
Most contingency fees do not cover litigation costs. Litigation costs include the out-of-pocket expenses of preparing to try a case. They can include fees for:
Filing court documents

Court reporters
Lawyers usually cover these expenses during the pendency of the case. But once the case ends, you must reimburse your lawyer for any expenses incurred on your behalf.
Hiring a Contingency Fee Lawyer
In Kentucky, a lawyer must provide a written contingency fee agreement, and you must sign the agreement for it to take effect. As you meet with lawyers to choose the right one for your case, ask to see a copy of their contingency fee agreement.
Review this agreement carefully to make sure you understand all of the fees and costs associated with hiring the lawyer.
If you have questions, ask the lawyer. Once you receive satisfactory answers, you can sign the agreement.
To discuss the cost of hiring an experienced local injury lawyer for your case, contact Minner Vines Moncus Injury Lawyers for a free consultation.