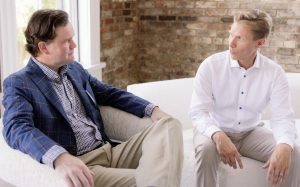 A traumatic car accident can change your life forever. Not only will you be dealing with physical injuries but with financial and emotional stress as well. Our Lexington car accident lawyers at Minner Vines Moncus Injury Lawyers can help you with your case and will guarantee you feel safe and supported throughout the process.
Do NOT let your pain go unheard. Collectively, our attorneys have been dedicated to providing innocent victims the care and legal guidance they need for over 70 years. Our team knows how to fight hard and fast against negligent drivers and their insurance companies. We have recovered tens of millions for injured victims of car accidents, motorcycle accidents, Lexington truck accident injuries, slip and fall cases, wrongful death claims, brain injury cases, and more. Our results speak for themselves. 
If you are ready to start on the road to recovery, contact our office at (859) 550-2900 to schedule an appointment with one of our compassionate and experienced Lexington car accident attorneys.
Why Should Minner Vines Moncus Injury Lawyers Handle My Lexington Car Accident Case?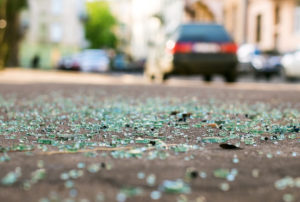 Minner Vines Moncus Injury Lawyers was created to achieve over-the-top results for clients. Our lawyers' success has earned them rankings among the "Best Lawyers in America". Our lawyers have achieved over a billion dollars in compensations for our clients.
The attorneys at our firm have a track record that reflects the results you want when you pursue compensation for your car accident claim. Whether we settle with the insurance company or take your case to court, when you select Minner Vines Moncus, you know you are getting the best. Our Lexington personal injury attorneys know how to deal with the insurance companies, and we are not afraid to take a case to court because we will not rest until you get the maximum compensation available to you by law.
The most obvious reason to utilize the skill of our law firm in your claim is that we do not charge anything for an initial consultation, so there is zero risk in giving us a call. At your initial meeting, we will review the elements of your case in detail so that you can make the best-informed decision about how to proceed.
How Much Is My Case Car Accident Case Worth?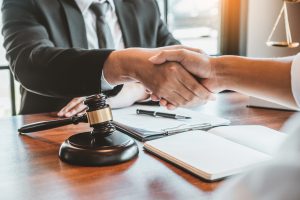 The money value of your Lexington car accident case will come down to the facts and circumstances surrounding the incident. No two cases are alike, so evaluating your case without speaking to you first is impossible. However, certain factors have an impact on the value of most car accident cases. These include:
The severity and types of injuries you have suffered
Whether you will make a complete recovery
The percentage of the blame you share for the crash
The availability of sufficient evidence to support your claim
In broad terms, accidents resulting in the most significant injuries are worth the most – but there is much more to it than that. The best way to find out how much your case might be worth is to reach out to an experienced car accident lawyer in Lexington. The lawyers with Minner Vines will fight to ensure you're compensated in a fair manner when you select us to represent you.
What to Do If I Have Been in a Car Accident in Lexington
Even if you are not injured in a car accident, the confusion and frenzy following one can leave you both physically and mentally drained. However, it is important that you take certain steps following a car crash in order to start the process of developing a strong claim.
The first thing you should do is call 911 to report the accident. An officer will arrive at the scene to perform an investigation and write an accident report. If they don't show up, you must fill out the report yourself within ten days.
Try to remain as calm and as mindfully aware as possible, then take these steps:
Get Medical Treatment
If you have been injured in the accident, then it is absolutely essential that you seek medical treatment immediately. Do not hesitate to ask for an ambulance to take you to the hospital, no matter how "small" you think your injury may be. It's crucial that you don't wait for days or weeks before your initial evaluation. The sooner you get checked out by a doctor, the sooner you can begin treating your injuries.
Collect Information
If you are uninjured, in a safe location, and are able to safely to do so, begin collecting the following information:
Names and contact information of drivers involved in the accident.
Auto insurance information.
Driver's license information.
License plate numbers as well as make, year, and model of the car involved.
If possible, take pictures of road conditions, road signs, skid marks, and the other vehicles involved.
During and After Medical Treatment 
If you seek medical treatment, you should always tell the truth to the doctor(s), make sure to take the medications as prescribed to you. Do NOT stop treatment until otherwise notified by your doctor. Insurance companies look at gaps in treatment as evidence that the injury doesn't exist or doesn't require medical treatment. They will likely deny your claim or provide a low settlement offer.
Make sure to attend all follow-up appointments and maintain documentation of all your injuries.
Maintain Documentation 
Your lawyer can help you to build a strong case by gathering important documentation, including:
Police reports.
Medical documents and reports.
Photos of the accident and of your injuries.
Eyewitness statements.
Letters from insurance companies.
Video surveillance of the crash.
Vehicle repair estimates and bills.
Liability insurance policies available.
Do NOT, at any time, talk about your accident online or on social media
Insurance adjusters will sometimes review your online activity and speak to witnesses to determine the severity of your injury. If you insist that you broke your leg but post a photo of yourself running a marathon on Facebook, that could result in a denied claim. Additionally, friends and family that are called to testify if your case goes to trial will have to be honest about your activity level after the accident.
We'll Launch a Thorough Investigation Into Your Case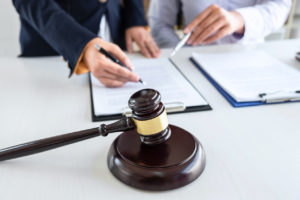 When you hire one of our Lexington car accident lawyers, we'll begin our extensive investigation into your crash. We'll start by requesting a copy of the accident report to determine how the accident occurred and who caused it. Oftentimes, the investigating officer on the scene will note in the report who they believe was at fault. The insurance company might dispute their findings, but we can use it as a baseline for proving liability.
Evidence is vital in any accident investigation. We'll locate all the evidence we need to show that the other driver caused the accident, and you suffered injuries and losses as a result. On your behalf, we'll also obtain the needed insurance policies of every potentially liable party in your accident to explore all avenues for compensation.
In Kentucky, there's a choice no-fault system when it comes to car crashes. That means you must turn to your own auto insurance first to recover a settlement for your expenses. PIP, personal injury protection, is coverage on every driver's policy that provides upfront payment of costs associated with medical care. You can use this form of insurance up until the limit you chose to purchase. Basic coverage is $10,000, but you can choose a higher limit.
Since basic PIP is usually not enough to cover all losses, you could file a claim with the liable driver's auto insurance company as long as your injury meets at least one of the following thresholds:
A compound, compressed, or displaced fracture of any bone, permanent disfigurement, fracture of a weight-bearing bone, or permanent loss of a bodily function; or
At least $1,000 in medical expenses after the accident.
Some people choose to reject PIP, so we'll need to look over your policy before filing the claim. If you rejected it, we can use other forms of insurance to compensate you for your medical bills and suffering endured after the crash.
The Type of Compensation You Can Receive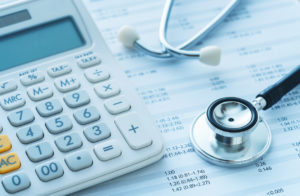 Understandably, when filing an auto incident case, you will be concerned about the amount of compensation you might be entitled to for your injuries. We understand the financial burden that many injury victims face; severe injuries can mean piling hospital bills and an inability to return to work.
Because of this, we will seek to recover full damages for your suffering. Damages are all the losses associated with an accident and injury. Our dedicated and compassionate team of Lexington attorneys will help to secure compensation for, but not limited to:
Medical Expenses – Compensation will be provided to cover the costs of medical care related to the injuries you suffered, including past and future expenses.
Loss of Earnings – Any wages lost from your inability to work or any reduction in wages can be recovered.
Property Damage – This refers to any costs associated with repairing or replacing the car involved in the accident. You are also entitled receive compensation for personal belongings damaged from the crash.
Pain and Suffering – The physical and emotional pain and suffering experienced after the accident. This can impact your employment, relationships, and abilities to perform routine tasks.
Disfigurement – These damages are paid out when a major alteration to your physical appearance affects your ability to live a "normal life."
Loss of Quality of Life – These damages are paid out when you are no longer able to enjoy physical activities, relationships, and other aspects of life.
Emotional Distress – These damages cover major psychological damage to the injured party (ex. anxiety or depression).
Loss of consortium – When your relationships with your spouse or children are negatively affected, these damages may be paid out.
The above damages are only available in a liability claim with the at-fault driver's auto insurance company. When you file a PIP claim, you can only pursue compensation for medical bills, lost wages, and out-of-pocket expenses.
Another form of available insurance is UM. Uninsured/underinsured motorist coverage provides a settlement when the liable motorist doesn't have auto insurance, or the coverage isn't enough to cover all your damages. It's not a legal requirement in Kentucky; however, all auto insurance companies offer it to their policyholders. If you chose to purchase it, you could seek the following damages in a UM claim:
Medical bills
Lost wages
Lost earning capacity
Car repair or replacement expenses
If you, tragically, happen to lose your loved one in a car accident, our experienced Lexington attorneys can also help to recover damages for:
Funeral and burial expenses.
Property damages.
Loss of services which include activities and household services your loved one will no longer be able to perform.
Kentucky statute 411.130 defines wrongful death as a person's death that someone else's wrongful act or negligence caused. There's a one-year statute of limitations for wrongful death. That means you must file a lawsuit within one year of your loved one's decease to be eligible for compensation.
The only individual allowed to pursue this type of case is the personal representative of the deceased's estate. Either your loved one named a personal representative, or the probate court will need to assign someone. The damages recovered will get distributed to the estate and the following surviving family members in order of eligibility:
Spouse
Spouse and children
Children
Parents
Estate
How Is Fault Determined in a Car Accident?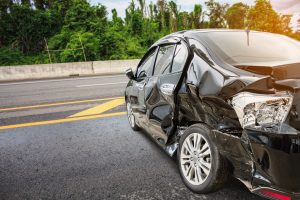 Most auto accident cases in Lexington rely on a negligence cause of action to determine fault. A person is negligent when they violate a duty of care, causing harm to someone else as a result. There are four legal elements required to prove a negligence claim: duty of care, breach of duty, causation, and damages.
The injury victim has the burden of proof to support each of these elements "by a preponderance of the evidence." This entails demonstrating that each element is more likely true than not. Fortunately, this is an easier standard to meet than the standard in the criminal law context, which is "beyond a reasonable doubt."
Some types of evidence that can help prove a negligence claim include eyewitness testimony, medical records, photos, videos, and expert analysis and testimony. Police reports can also be helpful, though they are generally inadmissible in court. 
When you hire our Lexington car accident lawyers to represent you, we'll thoroughly investigate your case to uncover proof, identify liable parties, protect your interests, and determine the extent of your damages. In the meantime, you'll be able to focus on your recovery. We also won't charge you a fee upfront as we work on contingency. Call today to learn more.
What Is the Average Settlement in Lexington for a Car Accident With Injuries?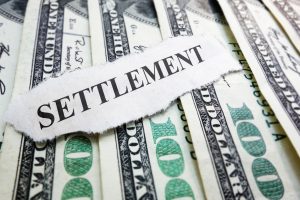 Unfortunately, no public data on the average settlement in Lexington for a car accident resulting in injuries is available. One reason is that cases involve different insurance companies, lawyers on each side, and other similar variables. 
These entities do not share their settlement amounts with each other, except to the extent that they make those figures publicly available (which not all do, and especially not in all circumstances). For instance, law firms may publish testimonials and a select few settlements they've received. But they will not publish all of the settlements that they reach. 
Since no governmental entity or professional organization in Lexington collects this information, it is not possible to arrive at an accurate settlement figure in this context as of this writing.
Some car crash lawsuits are worth hundreds of dollars or even less (a minor fender bender, for example), but others can be worth millions. Most cases won't make it all the way to trial, but a case can still settle even once a lawsuit has been filed. 
Do you have questions about how much your case might be worth? It is best to get in contact with a Lexington car accident lawyer. An attorney can provide a more accurate, personalized answer once they have information about your case.
What Causes Most Car Accidents In Lexington, KY?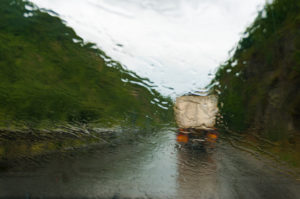 When out on the road, we all are under the duty of care to drive responsibly to avoid an accident. However, when a negligent driver fails in this duty, they become legally responsible for any incident that takes place.
Individuals injured as a result of the at-fault driver's behavior have a legal right to compensation.
Unfortunately, crashes can occur for any number of reasons including:
Bad Weather Conditions – Rain, fog, icy roads, snow, low visibility, and slippery streets are a cause for concern and can easily lead to a crash.
Speeding – Speeding is extremely dangerous, and when coupled with bad weather or drunk driving, it can cause a chain reaction of accidents.
Cell Phones & Electronic Devices – The huge increase in cell phone and electronic use has made our roads much more dangerous. The use of these devices is quickly becoming one of the leading causes of collisions.
Intoxicated Drivers – Whether under the influence of alcohol or legal/illegal drugs, an intoxicated driver puts the lives of all other drivers in danger.
Distracted Driving – Negligent behaviors such as eating, putting on makeup, focusing on the GPS, or general inattention can lead to a vehicle crash.
Because the legal aspects of a collision can become complex and convoluted, especially when multiple vehicles are involved, it is in your best interest to seek the guidance of a qualified lawyer who can effectively uncover who the at-fault party is.
Most Common Types of Car Accidents
Our team of car accident attorneys understands that every incident is a unique case that requires skill and innovation to overcome any challenges that may arise. As trial attorneys, our team members are not afraid to take your case to litigation in order to get you the recovery you deserve.
Every one of our members brings to the table their own valuable perspective and skill set thanks to more than 70 years of collective experience. Because of this, we are able to handle a wide range of car crash lawsuits, including:
The team at Minner Vines Moncus Injury Lawyers has recovered over a billion of dollars of compensation for our clients. Our track record speaks for itself and we are ready to put our skills and experience to the test for you.
Injuries After A Car Accident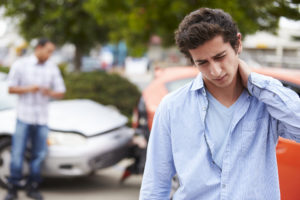 Studies have shown that the victim's location within the vehicle at the time of the accident has a direct impact on the type of injury they sustain. Aside from this, there are additional factors that can affect the type of injury endured, including:
Whether or not a seatbelt was worn.
The angle from which the car was hit (ex. rear, side or front).
The direction the occupant was facing at the time of the collision.
The speed at which the crash occurred.
Whether or not airbags deployed.
Just as every accident occurs under particular circumstances, the type of injury suffered will vary as well. While not every crash will require those involved to seek medical attention, more serious ones can cause permanent damage and even result in physical or emotional disability.
Because of the speeds and force associated with vehicle collisions, victims may be dealing with serious injuries that can include but are not limited to the following practice areas:
Contusions
Soft tissue injuries
Scrapes and cuts from broken glass
Neck and back injuries (whiplash)
Injuries to the chest, including fractures to the rib or sternum
Facial injuries
Head injuries
Internal bleed
Concussions
Trauma to internal organs
Emotional and psychological trauma
Chronic pain
The Lexington lawyers at Minner Vines Moncus Injury Lawyers understand that serious injuries come with a hefty cost. From medical bills to time missed from work, your financial situation can change drastically. Because of that, our attorneys will work as diligently with every client to ensure that you recover everything that is owed to you.
The Deadline for Filing a Personal Injury Lawsuit in Lexington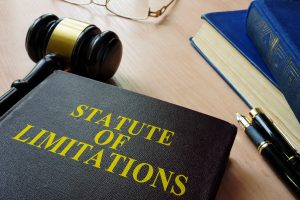 The State of Kentucky has a statute of limitations in place that sets the deadlines for when lawsuits must be filed. Making sure to file your lawsuit on time is crucial. If you file your lawsuit too late, you will lose your ability to pursue compensation for your injuries. 
The statute has deadlines that apply to all lawsuit types, including those stemming from car accidents, motorcycle accidents, and even those outside the personal injury context. However, many types have the same deadline.
Though most injury lawsuits share the same statute of limitations deadline of one year, car accidents are unique. Kentucky is a no-fault state when it comes to car insurance, so drivers can only file lawsuits if the accident was especially serious. The deadline for filing a car accident lawsuit in Lexington – assuming you are eligible to do so – is two years from the date of the accident instead of one.
However, there are exceptions to this deadline, depending on the facts of the case. Because you'll be barred from recovering compensation if you miss the statute of limitations, we recommend reaching out to our attorneys if you're not sure if you still have time to sue in your case. We can let you know during your free consultation. 
What Is the Cost of a Lexington Car Accident Attorney?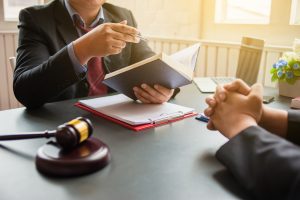 Getting hurt in a motor vehicle crash can put a financial strain on anyone. You're already figuring out how you're going to pay your medical bills and help your family even though you can't work. We don't want to add to your burden, which is why we take cases on contingency. That means you don't have to pay upfront fees or costs to receive legal representation. We won't collect our legal fees unless we recover the financial compensation you deserve. If we lose your case, you won't have to pay us.
Lexington Car Accident Statistics
According to the Lexington Police Department, during 2021:
There were 14,448 automobile crashes in Lexington, KY
Collisions are up mote than 10% compared to last year
41 people were killed in car accidents, compared to 28 last year (over 46% increase)
One in five accidents is caused by driver inattention
Hit-and-run accidents have increased 8% from a year ago.
A local news team reported that from 2019 to 2021, the majority of fatalities occurred on I-75 due to wrong-way crashes.
The Lexington Police Department traffic reports indicates that running red lights is a major problem causing many injury accidents. The most dangerous intersections in Lexington for red light disobedience include:
Citation Blvd & Georgetown Rd
E-W Loudon Ave & N Limestone
Malabu Dr-Pasadena Dr & Nicholasville Rd
Moore Dr & Nicholasville Rd
Nicholasville Rd & W Zandale Dr-Zandale Dr
These intersections each saw 8-6 injury collisions over the course of the year. This data shows us that we need to display extra vigilance while proceeding through these areas. If you have been harmed in an accident in any of these intersections, please do not hesitate to call us for a free consultation to review your claim and fight for your rights.
Car Accident Lawsuits in Kentucky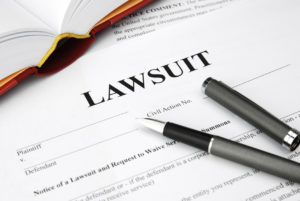 Most cases hinge on the legal theory of negligence. Negligence refers to one party's failure to provide a reasonable degree of care to another to avoid harming them. If you want to order a lawsuit against the other driver for their negligent actions, you must prove the following elements exist:
Duty: They owed you a reasonable duty of care to prevent injury;
Breach of duty: They breached their duty;
Cause in fact: If it weren't for their actions, you wouldn't have suffered harm;
Proximate cause: Their breach was the direct cause of your injury; and
Damages: You incurred damages as a result of the accident.
Lawsuits are complicated procedures, and our lawyers can handle each step, so you don't have to worry about doing anything yourself.
Prepare documents – We'll begin by preparing all needed legal documents to file with the civil court system. We'll include a Complaint that explains what happened, how it occurred, and the actions we're taking against the at-fault driver. We'll also prepare a Summons to serve the defendant notifying them of their obligation to show up in court.
File – We'll file all the documents we prepared and hire a process server to track down the defendant and provide them with the documents.
Discovery – The discovery process involves requesting the defense attorney for evidence they found during their investigation and information from the defendant.
Depositions – We might schedule a deposition to interview the liable party under oath and ask them questions associated with the case.
Mediation – Sometimes, we can meet with the opposing side in an attempt to reach a settlement agreement and avoid going to court.
Trial – If we're unable to settle the case, we'll move forward with trial proceedings.
What is The Accident Claims Process?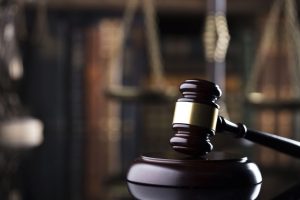 We'll begin the insurance claims process by filing with your PIP insurance. We'll need to file the claim and submit evidence that you sustained injuries in the crash. We'll also negotiate with the adjuster for the full limit listed on your policy.
If we can arrange a liability claim with the at-fault motorist's insurance company, we'll follow the same procedure of collecting proof and negotiating a settlement. Liability claims are in part, a bit more complex because there are more damages available, and we must prove fault. We'll use the evidence we found during our investigation to show that you are entitled to the maximum compensation available.
Contact a Lexington Car Accident Attorney
When facing a life-changing crash, you deserve justice. You deserve attention. You deserve to have your voice heard. Our car accident lawyers in Lexington, KY work with a supporting team of medical experts, engineers, investigators, accident research specialists, and other professionals to deliver the results you have the right to.
Minner Vines Moncus Injury Lawyers fight for those without a voice. View our Lexington office contact page and schedule a free consultation today.
---
Lexington Car Accident Testimonial

https://goo.gl/maps/93QMyqxzzYBPrdSr5
Lexington, KY Chiropractors
Complete Chiropractic and Family Wellness – 524 E 2nd St, Lexington, KY 40508
Lexington Family Chiropractic – 131 Prosperous Pl #15, Lexington, KY 40509
Lynch Chiropractic Center – 2505 Larkin Rd #202, Lexington, KY 40503
Chiropractic Pain & Injury Center – 340 Legion Dr, Lexington, KY 40504
Lexington, KY Auto Repair Shops
Lexington Autoworks-417 S Mill St, Lexington, KY 40508
Ashley's Wheel & Brake Service-235 E 2nd St, Lexington, KY 40507
Lowell's-111 Mechanic St, Lexington, KY 40507
Crowes Master Tech Auto Repair-1200 N Broadway, Lexington, KY 40505
*Disclaimer – we do not endorse these companies or profit from having them listed on our website.
Car Accident Resources
Blogs About Car Accidents
Areas We Serve In Lexington, KY
Bryan Station, Chevy Chase, Ashland Park, Masterson Station, Southland, Garden Springs, Kenwick, Hamburg Area, Gardenside, Beaumont Residential, Picadome, Gratz Park, Meadowthorpe, Winburn, Cardinal Valley, Beaumont Park, Bell Court, Historic South Hill, Mason Headly, Seven Parks, Headley Green, South Broadway Park, Eastside, Woodland Triangle, Transylvania Park, Lakewood, Golf View Estates, Louisana Ave Meadowthorpe, St. Martins Village, Georgetown, Castlewood, Cardinal Valley, Calumet, Meadow Park, Brucetown, Fayette Park Enhancement, Ohio/Chestnut Street, Meadows/Loudon, Lexington Manor, Bell Court, Martin Luther King, Northside District, Speigle Heights, Melrose/Oakpark, Cardinal Valley, Viley Road/Versailles Road, Pleasant Green Hill, Colony, West Gardenside, The Lane, Pine Meadow, Golf View Estates, Gardenside, Beaumont Park, Garden Springs, Mason Headly, Skycrest, Harrods Park Townhouse, Pera Place, Open Gates, Claymont Drive, Southland, Picadome, Hill N Dale, Deerfield, WGPL, Penmoken Park, Cherokee Park, Seven Parks, Elizabeth Street, South Broadway Park, Historic South Hill, Grosvenor Ave, Transylvania Park, Oldham Avenue, Columbia Heights, Hollywood/Mt. Vernon, Montclair, Shadeland, Southern Heights, Greenbriar, Zandale, Lansdowne, Aylesford Place, Chenault Road, Ashland Park, Louisiana Ave, Shriners, Woodlake, Chevy Chase, Indian Mound, Lakewood, Tabor Oaks, Eastwood Maintenance, Castlegate, Lansdowne Merrick, Lakeview Islands, Bell Court, Eastside, Kenwick, Fairway, Idle Hour Drive, Idle Hour Neighborhoods, Bryan Station, Hamburg Area, Beaumont Residential and more.
 Last Update on July 3, 2023