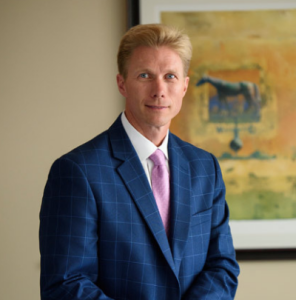 Were you injured in a slip, trip, or fall accident in Lexington, KY? If your accident occurred on someone else's property, you may be entitled to compensation. An experienced Lexington slip and fall accident lawyer can help you seek the compensation you deserve and hold the responsible party accountable. Call Minner Vines Moncus Injury Lawyers at (859) 550-2900 or contact us for help with your claim.
Our lawyers have represented injury victims for decades. Contact our law office today for a free consultation to discuss how we can help you.
How Minner Vines Moncus Injury Lawyers Can Help After a Slip and Fall Accident in Lexington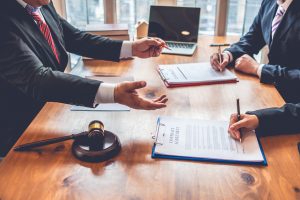 A property owner's insurance company is not on your side after a serious slip and fall. They may claim you are exaggerating your injuries or your non-economic losses do not deserve much compensation. They may even try to blame you for your accident. You deserve an experienced personal injury attorney in Lexington, KY prepared to fight back.
Choose us to represent you in your Lexington, Kentucky, slip and fall case, and we will:
Give you the sound legal advice, guidance, and support you need during your case
Conduct an investigation to determine and document what happened
Identify all possible sources of compensation
Build a strong case establishing liability based on evidence and expert testimony
Bring decades of experience to the negotiation table and seek a fair settlement offer
Take your case to court if your case cannot be resolved fairly with a settlement
We are ready to put our legal experience and reputation to work for you. Contact our law office today to schedule your free case review with a Lexington personal injury attorney to find out how we can help.
How Common Are Slip and Fall Accidents in Lexington, KY?
Slips and falls are one of the most common causes of injury, disability, and injury-related death in the United States. Despite this, victims often face a stigma that they are faking or exaggerating their injuries.
Older adults are most at risk of serious injury or death in a slip and fall. Every year, slips and falls cause 15,000 deaths among older adults. Falls account for 40% of nursing home admissions, and 60% of nursing home residents also suffer a fall each year. Nearly half of seniors hospitalized for a fractured hip, a common fall injury, are never able to live independently again.
In 2020, 455 seniors in Fayette County, Kentucky, were hospitalized for a fall-related injury. Around 70% of these hospitalized seniors were women.
Slips, falls, and trips are the number one cause of workers' compensation claims nationwide. More than 8 million people were treated at an emergency department for fall-related injuries in 2019 alone.
As of 2021, slip, trip, and fall accidents are the leading cause of non-fatal injuries treated in hospitals. In Kentucky, over 21% of workplace injuries were caused by slips, trips, and falls. This makes it one of the most common causes of occupational death, most of them in the construction industry.
What Is My Slip and Fall Accident Case Worth?
The value of your injury case depends on dozens of factors highly unique to your accident.
Estimating the value of your case will require careful consideration of factors like:
The total economic losses you suffered
Future medical expenses and lost earnings
The type and severity of your injuries
How your injuries impact your quality of life, abilities, and health
Whether you contributed to your accident
Non-economic losses may account for most of your claim's value, but they are challenging to estimate. Sometimes your non-economic damages, such as pain and suffering and mental anguish, are valued with a multiplier. After considering the severity of your injuries and other factors, your total economic losses are multiplied by a factor of 1.5 to 5 to arrive at the value for your noneconomic losses.
Contact our law office for a free consultation with a Lexington slip and fall lawyer to discuss what your case may be worth.
What Kind of Damages Are Available to Slip and Fall Accident Victims?
A personal injury claim allows you to seek damages for all the financial and non-financial losses you suffered in your accident. The types of damages available are broadly categorized as economic damages (such as lost wages) and non-economic damages (such as pain and suffering).
You may be entitled to compensation for:
Medical bills
Future medical treatment
Lost wages
Diminished earning capacity for future lost earnings due to disability or impairment
Disfigurement and scarring
Mental anguish, emotional distress, and humiliation
Reduced quality of life
At Minner Vines Moncus Injury Lawyers, we will carefully assess the full value of your damages with the aid of financial and medical experts. We will help you pursue the full compensation you deserve for your current and future losses.
Can I Still Recover Damages if I'm Being Blamed for a Slip and Fall Accident?
Sometimes an injured person shares some blame for their accident. When two or more people share responsibility, Kentucky's pure comparative fault doctrine comes into play.
Under this doctrine, you can still recover damages even if you are found mostly to blame for your accident. However, your damages will be reduced according to the share of blame assigned to you. If you suffer $20,000 in damages but are found 60% at fault, your recovery is reduced by $12,000 (60%) to just $8,000.
There are several ways in which you may be found partially to blame for your slip and fall injuries, such as failing to mitigate damages with appropriate medical treatment. The Kentucky Supreme Court has held that comparative fault can be applied to premises liability cases when an obvious, open hazard causes a slip and fall.
We Will Fight for the Compensation You Deserve for All Your Slip and Fall Injuries
At Minner Vines Moncus Injury Lawyers, we have seen first-hand the devastating impact a slip and fall accident can have on your life.
We will fight for full compensation for all of your injuries, including:
Traumatic brain injuries
Eye injuries
Soft tissue injuries
Broken bones, including skull, facial, vertebral, hip, arm, hand, and ankle fractures
Do not let the insurance company minimize the severity of your injuries or the harm you suffered. Contact our law office to discuss your case and how we can help you.
How Do I Prove Negligence After a Slip and Fall Accident in Lexington, Kentucky?
Property owners can be held liable for slip and fall injuries that happen on their property under Kentucky premises liability law. However, property owners are not strictly liable. You must prove the property owner bears responsibility due to negligence.
Lexington businesses have a legal duty to ensure their premises are reasonably safe to visitors. This duty requires warning visitors of known dangers, identifying and addressing hazards and risks promptly, and regularly inspecting the premises.
Successful premises liability cases require proving:
There was a dangerous condition or defect on the property,
The defect or danger was not reasonably obvious to the victim,
The property owner knew or should have known about the defect or danger,
The property owner had a reasonable chance to warn of the condition or correct it,
The victim suffered injury as a result of the defect or danger.
Proving a property owner was negligent is not always. A jury may consider how long the defect existed, whether the property owner should have discovered it, how easy it would have been to address, and whether the hazard was obvious, among other issues.
To prove negligence, our Lexington personal injury lawyers will review your case and gather evidence. This may include maintenance records, security footage, building code violations, photos of the hazard, and more. We may also work with specialists for expert testimony to strengthen your case.
How Long Do I Have to File a Lawsuit After a Slip and Fall Accident in Kentucky?
Kentucky has a very short statute of limitations to file a personal injury lawsuit. You have just one year to file your injury or wrongful death claim after a slip and fall accident. If you miss this deadline, your case will be dismissed, and you will lose your right to seek compensation.
Do not delay in contacting an experienced slip and fall injury lawyer as soon as possible to investigate your case and preserve evidence.
Contact a Lexington Slip and Fall Accident Lawyer for a Free Consultation
When you are left injured after a serious fall or trip accident, you should not face an uphill battle against an uncaring insurance company. Minner Vines Moncus Injury Lawyers will help you hold the responsible party accountable and fight for the compensation you need.
Contact our law firm today for a free consultation with a Lexington slip and fall accident lawyer committed to leveling the playing field against the insurance company.
Our personal injury law firm in Lexington, KY also provides: