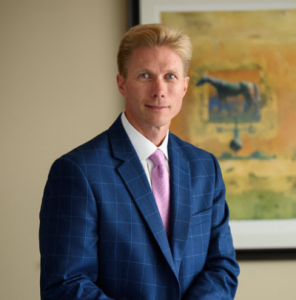 Crosswalk accidents are a common form of pedestrian accidents. When a pedestrian is hit by a motor vehicle, the results are devastating for the pedestrian. Generally, crosswalk accidents result in severe injuries and wrongful deaths for the people hit by a car. 
At Minner Vines Moncus Injury Lawyers, our Kentucky personal injury lawyers exclusively represent injury and accident victims. We are Kentucky's top-rated civil trial lawyers, so you can trust that we will aggressively advocate for your rights during settlement negotiations and at trial. With over 100 years of combined experience, our award-winning lawyers have the experience, resources, and skills you want to represent you after an accident or personal injury. 
We pursue all sources of compensation for your crosswalk accident claim. Since opening our personal injury law firm, our attorneys have recorded more than $1 billion in life-changing awards for our clients, which earned us membership in the Multi-Million Dollar Advocates Forum.
Contact our law firm in Lexington, Kentucky by calling us at (859) 550-2900 to schedule a free consultation with one of our trusted crosswalk accident lawyers. 
How Minner Vines Moncus Injury Lawyers Can Help if You've Been Involved in a Crosswalk Accident in Lexington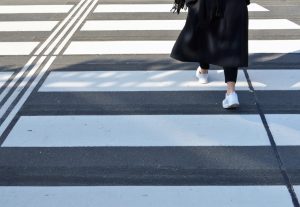 Pedestrian accidents continue to rise in the United States. According to the latest report from GHSA, 7,508 pedestrians were killed in traffic crashes in 2022. That is the highest number of pedestrian deaths since 1981.
Our Lexington crosswalk accident lawyers have exceptional client ratings and reviews. We also have an AV pre-eminent rating from Martindale-Hubbell, its highest peer review rating for professional excellence.
Numerous national organizations have acknowledged our hard work and legal expertise. We were recognized by the National Law Journal multiple times for achieving one of the Top 100 verdicts in the country. Our attorneys have also been recognized by The Best Lawyers in America, Super Lawyers Magazine, and Expertise.com. We have also been featured on major television news networks, including CNBC, ABC, CBS, and Fox. 
When you hire our award-winning Lexington personal injury lawyers, we handle all aspects of your case, including:
Investigate the

cause

of the crosswalk accident to determine who caused the collision

Identify all parties who could be potentially liable for your injuries and pursue claims against them

Gather evidence proving the driver caused the accident, including working with leading

expert witnesses

as necessary

Carefully document and analyze your damages to determine how much your

case is worth

Verify insurance coverage and handle all matters related to the insurance claim

Negotiate a fair settlement based on an accurate accounting of your losses, damages, and harm

File a lawsuit and argue your case in court if necessary
You can trust we give your case our utmost attention. Our lawyers tailor a strategy for your case based on the facts and circumstances. The goal is to obtain the maximum amount for you.
Contact Minner Vines Moncus Injury Lawyers to schedule a free case evaluation with an experienced crosswalk accident lawyer in Lexington, KY.
What Are the Pedestrian Right of Way Laws for Crosswalks in Kentucky?
Kentucky Revised Statue §189.570(4) states that without a traffic control signal in operation, a driver shall yield the right of way to a pedestrian crossing the roadway. Drivers must also yield the right of way to pedestrians on a sidewalk and within a marked crosswalk.
However, pedestrians are also required to yield the right of way to a motorist in certain situations. Pedestrians yield the right of way when there is a designed overhead pedestrian crossing or tunnel. They also yield the right of way when crossing the road at any point other than an intersection or within a marked crosswalk.
Determining who had the right of way in a pedestrian accident is crucial. The person who caused the crosswalk accident could be held liable for the damages caused by the accident. 
Common Causes of Crosswalk Accidents in Lexington, KY
Crosswalk accidents happen for many reasons. Most of the reasons can be traced to someone's negligence. Common causes for crosswalk accidents include:
Distracted driving and distracted walking

Failing to yield the right of way

Defective or dangerously designed intersections and crosswalks

Impaired driving and walking while intoxicated

Aggressive driving and road wage

Drowsy and fatigued driving 

Speeding and reckless driving

Malfunctioning traffic lights and/or pedestrian signals
Other factors could contribute to the cause of a Lexington crosswalk accident. Our pedestrian accident attorneys at Minner Vines Moncus Injury Lawyers diligently pursue all evidence to determine who is responsible for causing your crosswalk accident.
Pedestrian Accidents in Lexington Cause Traumatic Injuries and Wrongful Deaths
From 2010 to 2021, there has been a 77% increase in the number of pedestrian deaths compared to a 25% increase in all other traffic deaths. Additionally, thousands of people are injured each year in pedestrian accidents.
When a car strikes a pedestrian in a crosswalk, the pedestrian can suffer life-threatening and catastrophic injuries. The person has no protection from the vehicle strike, so their body absorbs the entire impact.
Common injuries caused by crosswalk accidents include:
Broken bones

and fractures

Lacerations and cuts

Crushing injuries

Traumatic brain injury

Paralysis

Loss of limbs and paralysis

Neck and back injuries

Soft tissue damage

Internal organ damage
Immediate medical treatment is required when a pedestrian is hit by a car in a crosswalk. Prompt medical treatment can improve the chances of recovery. It also provides critical evidence for a crosswalk accident case – it helps link the crosswalk accident to the person's injuries. 
What Types of Damages Can I Receive for a Crosswalk Accident in Lexington, KY?
The compensation you receive for a crosswalk accident claim depends on the factors of your case. Generally, the value of damages increases as the severity of injuries increases. Likewise, sustaining a disabling condition or impairment can increase how much your case is worth.
Injured victims in Kentucky can recover compensatory damages for a crosswalk accident. These damages include economic and non-economic damages. Examples of damages in a crosswalk accident case include:
Current medical bills

Diminished quality of life

The cost of future medical treatment and care

Rehabilitative therapy, including physical and occupational therapy 

The loss of income and benefits

Emotional distress and mental anguish

Disfigurement and scarring

Long-term skilled care

Physical pain and suffering

Future lost wages and decreased

earning capacity
Our legal team works with you, your doctors, and experts to document the severity and extent of your damages. We calculate the maximum value for your claim and fight to obtain that amount for you. 
How Does Contributory Fault Apply in a Crosswalk Accident Case in Lexington, KY?
Kentucky has a pure comparative fault statute. It states that the injured party's share of fault reduces the at-fault party's liability. In other words, if you are partially to blame for causing the crosswalk accident, the driver is not responsible for the full amount of your damages.
For instance, suppose a jury awards you $500,000 for a crosswalk accident lawsuit. However, the defense claims contributory fault as part of the defense. 
The jurors review the evidence and decide you were 20% at fault for causing the crosswalk accident. In this scenario, you would receive 80% of the damages awarded or $400,000.
Insurance adjusters might ask you to provide a recorded statement. They may ask questions about the accident and what you did during the day before the accident. You are not obligated to answer questions or provide a statement, and it is not in your best interest to do so without legal counsel.
Insurance companies use contributory fault to undervalue personal injury claims. The adjuster is searching for information the company could use to shift some or all of the blame for the pedestrian accident to you. 
Therefore, allow us to handle all communications with the insurance company for you. It is less stressful for you and prevents an insurance adjuster from trying to trick you into saying something the company can misconstrue to imply fault for the accident. 
What Is the Statute of Limitations for Crosswalk Accidents in Kentucky?
Most personal injury claims have a one-year deadline for filing a lawsuit in Kentucky. The court can dismiss your case if you do not file your lawsuit before the deadline.
However, car accidents generally have a two-year statute of limitations for lawsuits. There are exceptions to the general rules as well. Therefore, talk with our Lexington crosswalk accident attorneys at Minner Vines Moncus Injury Lawyers as soon as possible to avoid losing your right to file a lawsuit for your injuries and damages. 
Schedule a Free Consultation With Our Lexington Crosswalk Accident Lawyers
Were you hit by a car in a crosswalk? If so, you could be entitled to compensation for damages, but the insurance company won't make it easy to obtain a fair settlement.
At Minner Vines Moncus Injury Lawyers, our Lexington crosswalk accident attorneys are ready to help. Call us to request a free case review with one of our experienced personal injury attorneys. 
Our personal injury law firm in Lexington, KY also provides:
Car Accident Attorney in Lexington, KY
Nursing Home Abuse Lawyers in Lexington, KY