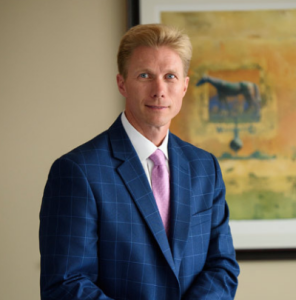 Have you been injured in an Uber accident in Lexington? You may be entitled to financial compensation for your medical expenses, lost earnings, and pain and suffering. At Minner Vines Moncus Injury Lawyers, our Lexington personal injury lawyers have dedicated their careers to obtaining justice for our clients. When you hire us, you are hiring one of the top trial law firms in the nation.
Uber accidents can quickly become complex insurance claims. Whether your accident was caused by a negligent Uber driver or the driver of another vehicle, you may have the rights to compensation. We represent passengers, pedestrians, and bicyclists hit by Uber vehicles. We also represent Uber drivers injured by other negligent drivers. Our Lexington Uber Accidents lawyers are available 24/7 to take your call at (859) 550-2900 and answer your questions. Contact us today.
Why Do I Need a Lexington Personal Injury Lawyer If I was Injured in an Uber Accident?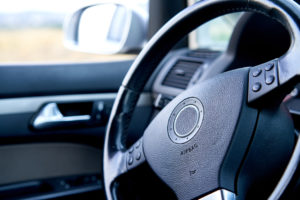 If you are involved in an accident, Uber wants to know about it immediately – as soon as possible after you've notified police and paramedics. Uber has a legal department full of legal professionals seeking to protect its legal and financial interests. They use sophisticated tactics to give you the runaround, like blaming the driver for an accident.
You should have a legal advocate who will look out for your rights and best interests. Our Lexington personal injury lawyers have fought for injured clients like you for decades. Indeed, our elite attorneys have recovered over a billion of dollars in compensation on behalf of our clients.
When you hire Minner Vines Moncus Injury Lawyers to represent you in your Uber accident claim, you can expect us to:
Listen to your account of the accident to understand what happened and how your injuries have affected you
Arrange for a thorough, independent investigation to determine the cause of your accident
Work with leading experts to determine the cause of your accident and calculate damages
Negotiate the highest possible settlement offer for your claim
Take your case to trial, if necessary
Unlike other law firms that quickly settle cases, we have a long and established record of successful case results, including many trial verdicts. We have the experience, skills, and resources to take cases to trial. We will not hesitate to go to court if Uber or its insurance company do not offer a full and fair settlement in a reasonable period of time.
We will not charge any legal fees unless we recover money for you. So, call our Lexington, KY law office now for a no-obligation consultation with a Lexington personal injury attorneys.
How Often Do Uber Accidents Occur in Lexington? – January 2022 Update
In 2020, there were 109,291 collisions occurring on public roads in Kentucky, including 20,117 collisions that resulted in non-fatal injuries, and 734 collisions that resulted in fatalities. Law enforcement reports for collisions may not mention whether or not a vehicle involved in a collision was part of a rideshare trip. So, getting accurate data on the number of rideshare vehicles involved in collisions can be difficult.
Uber does not release statistics involving injury collisions. However, it does report fatal accidents, and those numbers have been relatively low. In 2017, 49 fatalities were reported. In 2018, 58 fatalities were reported. The number of people who are injured and survive is much, much higher.
Uber in Kentucky
Uber launched in Lexington, Kentucky, on June 13, 2014, billing itself as a "ultra-reliable, cost-efficient ride-sharing option." Uber first operated only in Louisville, Lexington, and Bowling Green, before expanding throughout the state in December 2018.
Popular destinations for Uber passengers in and near Lexington include:
LEX (Blue Grass Airport)
University of Kentucky
Kentucky Horse Park
Keeneland
Distilleries, breweries, and bars
Mary Todd Lincoln House
Aviation Museum of Kentucky
Raven Run Nature Sanctuary
Waveland State Historic Site / Joseph Bryan Estate
In Kentucky, all rideshare drivers must take a 2-hour defensive driving course focused on collision prevention and safe driving habits.
What Are the Common Causes of Uber Accidents in Lexington, Kentucky?
Becausenumerous circumstances can contribute to a collision, the term "contributing factor" is often used to describe the factors that influenced an accident. The number one contributing cause of accidents is distracted driving. Kentucky has appeared on several lists ranking worst states for distracted driving – and Uber drivers pay attention to many things besides driving.
In a police crash report in Kentucky, police officers may indicate the various driver factors, vehicular factors, and environmental factors for each collision.
Human Factors include:
Cell phone
Disregard traffic control
Driver inattention
Emotional
Failure to yield
Fatigue
Fell asleep
Following too close
Improper backing
Improper passing
Lost consciousness
Medication
Misjudged clearance
Not under control
Overcorrecting
Physical disability
Sick
Too fast for condition
Turning improperly
Weaving in traffic
Vehicle Factors include:
Brakes defective
Headlight failure
Load securement
Other lighting defect
Oversized load
Overweight
Steering failure
Tire failure
Tow hitch defective.
Environmental Factors include:
Animals action
Glare
View obstructed
Debris in roadway
Traffic controls not working
Shoulders defective
Holes / deep ruts / bumps
Roadway construction
Maintenance/utility
Improperly parked vehicle
Fixed object
Slippery surface
Water pooling
A driver can still be "at fault" for an accident even if an environmental factor or vehicle factor contributed to it. After an accident in a rideshare vehicle, the team at Minner Vines Moncus Injury Lawyers, can help you understand your legal rights. As soon as your immediate medical needs have been addressed, contact us for a free consultation.
We'll Fight to Recover Compensation For All Of Your Uber Accident Injuries
Injuries in a Lexington car accident can range from minor to catastrophic.
Some of the most common injuries resulting from Kentucky car accidents include:
Broken bones
Chronic pain
Emotional and psychological trauma
Head injuries/brain injuries
Soft-tissue injuries
Sprains / strains
Injuries may affect victims for days, weeks, months, or a lifetime. Regardless of whether your injuries are mild or serious, you may be entitled to compensation if another party's negligence caused your injuries.
What Kind of Compensation Can You Recover After an Uber Accident in Kentucky?
After an injury accident, one of the most common questions asked by injury victims is "how much money am I entitled to?" Every case is unique, and the amount of money you can receive will depend on the severity of your injuries and how they will affect you. After an accident caused by another person's negligence, you may be entitled to compensation in a personal injury claim.
Damages available may include:
Medical care expenses resulting from your accident, including future anticipated expenses
Physical pain and emotional suffering, including future anticipated pain and suffering
Lost earnings from being unable to work as a result of your injuries
Loss of earning capacity
Loss of enjoyment of life
Insurance companies will evaluate your claim and determine damages based on whether your injuries are short-term or long-term. The information you provide as to how your injuries impact your ability to work and perform daily activities can establish what is a fair amount for your injuries and pain and suffering.
What Should You Do After an Uber Accident in Lexington?
The aftermath of a car accident can be stressful and overwhelming. Even if you were not at fault, you still must take certain steps after an accident to ensure you get the care you need, your injuries are documented, and your legal rights are protected.
After an accident, take the following steps:
Stop at the scene and get to a safe place off the road.
Call 911 to report the accident.
Gather details and evidence: photographs and video clips of the crash scene, witness contact information
Get medical care immediately.
Report the accident to Uber
Report the accident your own / the driver's insurance company
Do not post on social media or the internet about your accident or your injuries, including responding to comments or general inquiries such as "are you okay?"
Many people make the mistake of providing a recorded statement, which adjusters can use to devalue a claim. It's always advisable to provide as little information as possible and to hire an attorney right away. As soon as you hire a lawyer, your attorney can handle communications with Uber and insurance companies.
When Will Uber's Insurance Apply?
Just because you are involved in an accident involving an Uber vehicle does not mean Uber's insurance will apply. Uber classifies driver activities into three categories – each with different coverage amounts of third-party liability from Uber:
Driver is offline or the driver app is off: Uber has no liability-only driver's policy applies.
Driver is available or waiting for a ride request: This coverage starts when the driver taps "go" on the Uber app to wait for a ride request. Uber offers third-party liability of $50,000 in bodily injury per person, $100,000 in bodily injury per accident, and $25,000 in property damage per accident. However, this coverage only applies if the driver's personal auto insurance doesn't apply.
Driver is en route to pick up riders and during trips: Uber's $1,000,000 third-party liability applies.
Uber's coverage for Uber and Uber Eats drivers is contingent on the driver maintaining comprehensive and collision coverage on their personal auto insurance.
Get a Free Consultation With a Lexington Uber Accident Lawyer
You do not need to navigate the legal process alone. If you've been injured in a Lexington car accident involving an Uber or other rideshare vehicle, the Lexington personal injury attorneys at Minner Vines Moncus Injury Lawyers are ready to help you obtain the compensation you deserve. We handle all cases on a contingency fee basis, which means there are no legal fees or expenses unless we recover money for you.
In your free case evaluation, one of our Lexington Uber accident lawyers will review the facts of your case, answer your questions, and explain your legal options to recover compensation. Contact our Lexington, KY law office today to discuss your case with one of our experienced attorneys.
Our personal injury law firm in Lexington, KY also provides:
Car Accident Attorney in Lexington, KY