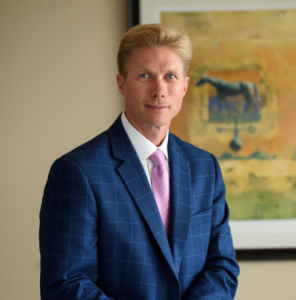 Have you been hurt due to someone else's negligence or wrongdoing? It can be challenging to recover fair compensation when you are up against a well-funded insurance company. You deserve skilled legal counsel to level the playing field and fight on your behalf.
Minner Vines Moncus Injury Lawyers has represented accident victims and their families in Lexington, Kentucky, for decades. Our nationally acclaimed injury law firm has recovered billions, with our verdicts often ranked among the top 100 in the country. We will work tirelessly to seek the best resolution to your case, whether it is settled out of court or proceeds to a trial.
Get answers to your frequently asked questions about personal injury cases in Lexington, KY. Then, contact our law office or call(859) 550-2900 to discuss your case during a free consultation with a Lexington personal injury lawyer.
What Is Personal Injury Law?
Personal injury law, or "tort" law, entitles injured parties to seek financial damages for their losses after an accident. If you suffered injuries due to someone else's intentional actions or negligence, you may bring a personal injury claim against the at-fault parties. Most personal injury cases are handled through insurance claims, but they can proceed to lawsuits in Kentucky's civil courts.
Personal injury claims are separate from criminal cases, although many personal injuries are the result of criminal behavior. If your injuries were caused by someone else's criminal conduct, such as drunk driving or assault, only a civil claim allows you to seek financial compensation.
The at-fault party may or may not face criminal charges. You are entitled to file a personal injury lawsuit even if the responsible party is not charged with or found guilty of a crime. Civil cases have a lower burden of proof than criminal cases.
Are There Different Types of Personal Injury Cases?
There are three broad types of personal injury tort cases: strict liability, negligence, and intentional tort (such as assault or homicide).
Common types of personal injury cases include:
Minner Vines Moncus Injury Lawyers handles all types of personal injury cases. Contact our law firm to schedule a free consultation to discuss your case.
Which Kentucky Personal Injury Laws Affect My Injury Case?
The following are just some of the important Kentucky statutes that affect your case:
Kentucky has a pure comparative negligence law. You can recover damages for your injuries even if you share fault for an accident. You are entitled to recover damages from another party as long as they were at least 1% to blame. Your recovery is reduced according to your share of assigned fault.
All Kentucky employers are required to carry workers' compensation insurance, with few exceptions. If you suffered a work-related injury, you are entitled to seek compensation through a workers' compensation claim. In exchange, you generally cannot sue your employer. However, you may be eligible to seek compensation outside of this system in a third-party personal injury claim. Chapter 342 of the Kentucky Revised Statutes covers important workers' compensation laws.
Your deadline to file a personal injury lawsuit is crucial to your ability to recover compensation. There is a one-year deadline to file most personal injury lawsuits in Kentucky. This is extended to two years for motor vehicle accident lawsuits against another party.
Kentucky is a choice no-fault car insurance state. This means you must pursue compensation from your own insurance policy after an accident instead of the at-fault party — unless you "opt out" of this no-fault system. To file an injury lawsuit against the negligent driver, you must have suffered at least $1,000 in medical expenses or suffered permanent or significant injury.
In Kentucky, your personal injury case may be based on negligence, strict liability, or intentional tort. The burden of proof depends on the legal theory that forms the basis of your case.
How Much is My Personal Injury Case Worth?
The value of your personal injury case is based on highly unique factors. Every case is different.
Major factors that impact how much you may recover include:
The severity and type of injuries
How long it takes you to recover
Whether you contributed to your accident or failed to mitigate damages
Available insurance coverage
Strength of your evidence
Total economic losses
How your injuries will impact your future quality of life, ability to work, relationships, mental and emotional well-being, health, and medical needs
Contact Minner Vines Moncus Injury Lawyers today for a free consultation with a Lexington personal injury attorney who can help you explore what your case may be worth.
What Damages Can I Recover in a Personal Injury Lawsuit in Lexington, KY?
When someone else's negligence or intentional actions cause you injury, you are entitled to recover compensatory damages. These damages assign a financial value to the losses you have suffered.
Compensatory damages are divided into two categories:
Special damages, or "economic," damages cover your monetary losses
General, or "non-economic," damages compensate you for your non-monetary losses
You may be entitled to recover compensation for the following types of damages.
Property damage
Medical bills and future medical treatment and rehabilitation
Lost wages, including your diminished or lost earning capacity
Other financial costs, such as home health care, domestic services, home or vehicle modifications, and transportation to and from medical appointments
Pain and suffering, emotional distress, disfigurement, and reduced quality of life
Loss of consortium
Some injury cases are eligible for punitive damages. These damages punish the defendant and "discourage him and others from similar conduct in the future."
You can only seek punitive damages from a jury or judge by showing the defendant's behavior demonstrated egregious fraud, malice, or aggravating circumstances. Kentucky law does not cap punitive damages.
What is the Burden of Proof in a Personal Injury Case?
The burden of proof refers to the minimum evidentiary threshold necessary to win your injury case. Personal injury cases are civil cases and have a lower burden of proof than criminal cases.
For most personal injury cases, you must prove your case by "a preponderance of the evidence." This means showing it is more likely than not that the defendant is responsible for your damages.
To recover punitive damages, you must prove your claim by "clear and convincing evidence." This is a higher standard.
How Do I Prove Fault in a Personal Injury Case?
Most personal injury cases are based on negligence. This is a legal theory that centers on a person's unreasonable or reckless behavior that causes injury to another.
Kentucky law requires proving four elements to establish negligence:
The defendant owed the plaintiff a duty of care.
The defendant breached their duty of care.
The breach caused injury to the plaintiff.
The plaintiff suffered damages they can prove.
Causation is usually the hardest element to establish. You must show that the defendant's negligent behavior was a substantial factor in causing your injury. The court can consider many factors to determine if the defendant's behavior was a major factor in your accident. They will also consider whether your injury was a foreseeable risk of the defendant's behavior.
Some cases do not require proving negligence. Product liability cases and dog bite cases are generally based on strict liability, not negligence. Dog owners are held strictly liable for any damages or injuries their dog causes, even if they had no reason to believe their dog was dangerous.
Manufacturers and others in the supply chain can be held strictly liable for injuries caused by their products. You must be able to show the product was defective in design, manufacturer, or marketing/warning. Otherwise, they can be held liable based on the legal theories of negligence or breach of warranty.
How Much Does it Cost to Hire a Personal Injury Lawyer in Lexington, KY?
Cost should never prohibit you from seeking the legal counsel you need after a serious accident. At Minner Vines Moncus Injury Lawyers, our Lexington personal injury lawyers work on a contingency fee basis.
A contingency fee allows you to get the legal representation you deserve now. We do not charge attorney's fees unless your lawyer negotiates a settlement or wins a judgment on your behalf. Your lawyer will be paid a percentage of the gross or net amount recovered.
With a contingency fee basis, you benefit from skilled legal representation and negotiation without out-of-pocket legal costs. Your lawyer also has an incentive to seek the largest recovery possible on your behalf.
How Long Do I Have to File a Personal Injury lawsuit in Lexington, Kentucky?
For most personal injury cases, you have a one-year statute of limitations in Kentucky. This deadline applies to product liability, medical malpractice, slip and fall accidents, dog bites, assault, and more.
Kentucky is unique because it has a separate statute of limitations for motor vehicle accidents. If you are eligible to step out of the no-fault system, you have two years to file a personal injury lawsuit against an at-fault driver. This deadline begins on the date of your accident or when you received your last PIP claim payment.
Some cases have a statute of repose. If you were harmed by a dangerous product, there are unique rules. If you bring a claim more than five years after the product was sold to the first consumer or more than eight years after it was manufactured, there is a presumption the product wasn't defective. The deadline to file your claim only begins once you discover or should have discovered your injury was caused by the product.
How Long Will It Take to Settle My Personal Injury Case?
With bills piling up and a potentially long recovery ahead of you, you certainly want to recover compensation as soon as possible. It's never wise to rush into a settlement until you know the full extent of your damages.
There are many factors that affect how long it takes to settle an injury case, including:
How long it takes to reach maximum medical improvement (MMI)
The time necessary to investigate your case, gather evidence, and build your case
The severity of your injuries and value of your claim
Number of insurance companies and/or liable parties involved
Whether your case proceeds to trial
Contact Minner Vines Moncus Injury Lawyers today for a free consultation. We will help you understand what your case may be worth and the general timeline you can expect.
Call Minner Vines Moncus Injury Lawyers for a Free Consultation
Have you been seriously injured due to someone else's negligence or wrongdoing? You deserve skilled legal representation to help you seek compensation for the harm you have suffered.
Do not let the insurance company undervalue your claim or mistreat you. Contact Minner Vines Moncus Injury Lawyers today for a free consultation with a Lexington personal injury lawyer committed to fighting for you.