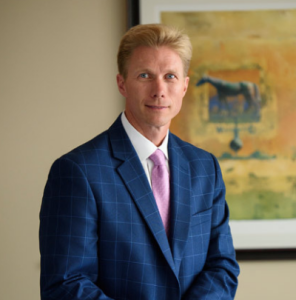 If you or a loved one has been in a drunk driving accident, you may be entitled to financial compensation for your resulting injuries and expenses. Contact Minner Vines Moncus Injury Lawyers to schedule a free consultation with one of our Lexington drunk driving lawyers.
Intoxicated drivers can have difficulty controlling their vehicles, maintaining focus, and making smart decisions, all of which make them extraordinarily dangerous on the road. Innocent victims of drunk driving crashes often sustain severe, even fatal injuries. Drivers who make the dangerous decision to drive drunk owe the people they hurt money for their losses, but getting this money can be an uphill battle.
At Minner Vines Moncus Injury Lawyers, a Lexington car accident lawyer is ready to assist you in dealing with one of the most difficult experiences of your life after you have been injured in a drunk driving car accident. It may seem as if you are out of options, but a Lexington drunk driving car accident attorney can help you understand the possibilities in your specific case. Because every case is different, we are happy to speak with you about the particular situation you face. Contact us today at (859) 550-2900 to schedule a free and confidential case evaluation.
Do I Need a Car Accident Lawyer?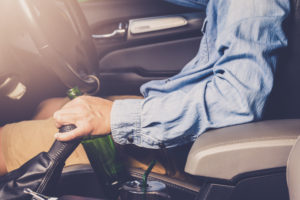 If you were injured in a drunk driving accident, it is likely that the other driver was arrested and charged with a crime. However, it is vital to realize that the criminal case has nothing to do with you. You won't receive any compensation if the driver is convicted of a crime and sent to prison or made to pay fines. Instead, you will need to pursue a separate civil claim for compensation. The criminal case and civil case are totally separate and have different burdens of proof, so even if the driver is acquitted in criminal court, you may still be able to recover compensation in civil court.
To give yourself the best chance of prevailing in your claim, you'll need the help of a Lexington car accident lawyer with substantial experience in drunk driving cases. They will understand all the required elements of your case and what evidence is needed for each. They can investigate your case and negotiate with insurance on your behalf while you focus on your recovery. If necessary, they can also take your case to trial, all with minimal stress and energy on your part. With a lawyer's help, you are likely to receive far more in compensation than you would on your own.
Why Choose Minner Vines Moncus Injury Lawyers to Handle My Case?
Choosing an attorney to represent you when you have been injured is a serious matter. It is important to hire lawyers with experience and a proven track record in drunk driving claims. At Minner Vines Moncus Injury Lawyers, we pride ourselves on putting the client first and keeping your best interests in mind. Client satisfaction is the number one priority for our team. We are devoted to using our time and resources to obtain the best outcome for you.
Minner Vines Moncus Injury Lawyers has been fighting for injured people's rights for decades. We have a wealth of experience of assisting clients to reach the optimal outcome in their case. Matt Minner, our managing partner, was recently named Best Lawyer's 2019 Personal Injury Lawyer of the Year for Lexington. This award means that Mr. Minner is highly regarded by other professionals in this field of law.
He and the rest of the team at Minner Vines Moncus Injury Lawyers regard it as a privilege to use our past experience to represent your interests. Our lawyers are nationally recognized and will dedicate their hard work to your case and achieving compensation on your behalf. We have achieved excellent results in injury cases for numerous clients, including a $1,310,000 settlement in a drunk driving claim.
Types of Cases We Handle
Intoxicated driving claims generally fall into a few main categories. These include:
Driving Under the Influence of Alcohol: In Kentucky, it is illegal to drive when a person's blood alcohol content (BAC) is over .08. This is the level at which the law deems a person to be impaired. However, even at lower levels of alcohol in the blood, a person's driving can still be impaired. For those under the age of 21, the legal limit for BAC is .02. Regardless of whether the drunk driver in your case was a minor or had a BAC well above .08, we are prepared to assist you by assessing your case to determine the best course of action.
Driving While Impaired by Other Drugs: Other drugs, including controlled substances and prescription drugs, can cause impairment while a person is driving. These cases are no less devastating when it comes to the injured person having to deal with the aftermath.


Third Party Liability: Third party liability refers to cases in which a person not directly involved in the crash may be held liable for serving alcohol to the person who was driving while intoxicated. This can apply to restaurants and bars. Typically, in order to be liable, the person serving alcohol at an establishment must know of the person's intoxication or that the person was underage. In Kentucky, normally a social host cannot be held liable for serving alcohol under a third party liability theory. These are known as dram shop laws.
No matter what type of driving under the influence (DUI) car accident case you or a loved one has been involved in, we aim to obtain as much compensation as possible. Compensation typically falls into several categories, including damages for medical expenses and pain and suffering, which can include physical pain and mental anguish. This means that if we are able to prove that a drunk or impaired driver was negligent, you may be entitled to money to pay for your out of pocket costs and the distress you are suffering.
Kentucky is a "choice no-fault" car insurance state. This means that, except in certain circumstances, you will pursue compensation with your own personal injury protection (PIP) coverage. However, if your accident resulted in more than $1000 in medical bills or caused any permanent disfigurement or disability, or if you opted out of no-fault, you will be able to pursue a claim against the at-fault party. Minner Vines Moncus Injury Lawyers can help you understand where to file your claim given your particular set of circumstances.
Frequently Asked Questions About Drunk Driving Car Accidents in Lexington
Drunk driving claims can be overwhelming. To ease some stress, we have provided the answers to some questions we hear regularly at our office below. However, if you have any questions specific to your case, we urge you to call us at (859) 550-2900 right away to schedule a free consultation.
How do you prove liability in a drunk driving claim?
In ordinary car accident cases, you must prove that a driver who causes an accident was negligent. This means that they had a duty toward you, they breached the duty, and the breach of duty caused injuries. This remains true in the case of impaired driving crashes. In all situations, including drunk driving, drivers on the road have a duty to drive as a reasonable person would drive.
The key to proving negligence in a drunk driving accident is that you must be able to prove that the drug or alcohol caused the person's driving ability to be impaired so much that they could no longer drive as a reasonably safe driver would. Evidence including breathalyzer tests, blood tests, and roadside sobriety tests can all come in handy to proving intoxication and negligence.
What if the accident was partly my fault?
Even if you were partly at fault for causing an accident with a drunk or impaired driver, Kentucky follows a comparative negligence scheme. This means that you can still recover from a drunk driver for the percentage of the accident that was the fault of that driver. For instance, if it is determined that you were 25 percent responsible for causing an accident and the drunk driver was 75 percent responsible for causing it, you could recover 75 percent of your damages from the other driver. This way, the proportion of fault is allocated between the drivers who caused an accident.
How long do I have to bring my DUI case in Lexington?
A statute of limitations is the law that states how long you have to bring a case against someone for compensation after you have been injured. In Kentucky, you have one year from the date of the accident to file a personal injury lawsuit against the responsible party. This means that you need to act quickly once you have discovered you have been injured so that you do not miss the deadline and jeopardize your ability to recover for your injuries.
Drunk Driving Car Accident Statistics [2022 Update]
Unfortunately, drunk driving accidents are common in Kentucky and throughout the United States. Nationwide, approximately 28 people die in drunk driving accidents daily. The Kentucky Office of Highway Safety reported that there were 181 statewide alcohol-related fatalities in 2020. This represented 23% of all vehicle accident fatalities in the state.The Lexington Police Department reported approximately 420 collisions involving alcohol impairment in Lexington in 2021. In the alcohol-involved collisions reported, 16 people were killed and 124 people were injured.
Contact Our
Lexington Car Crash Attorneys Now
If you have been injured by a drunk driver in Lexington, you deserve financial compensation for your medical expenses, property damage, lost wages, pain and suffering, and more. At Minner Vines Moncus Injury Lawyers, we are dedicated to helping injury victims recover the money they need to recover from their accidents and move on with their lives.To learn more about how we can help you fight for justice in your case, contact our office today at (859) 550-2900 to schedule a free, no-obligation case evaluation. Our car accident attorneys are standing by to help you.
We can also help you fight for compensation if your accident involved any of the following types of car crashes: