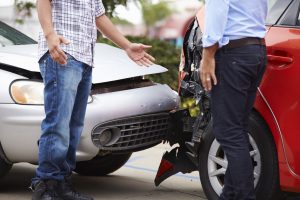 Have you recently been injured in a car accident at a dangerous intersection or highway in Lexington, KY? If so, our experienced car accident attorneys at Minner Vines Moncus Injury Lawyers can help you fight to secure a financial award. You deserve to be compensated for your suffering.
At Minner Vines Moncus Injury Lawyers, our personal injury lawyers have helped victims just like you who have been injured in an accident on a dangerous road or intersection. We understand how difficult this is for you, and we will do everything we can to hold those responsible for your accident accountable.
Call our law office today at (859) 550-2900 to speak with one of our accomplished attorneys. We offer a free consultation, and you pay nothing unless we're able to secure compensation for you.
How Minner Vines Moncus Injury Lawyers Can Help if You Were Injured on a Dangerous Road/Intersection in Lexington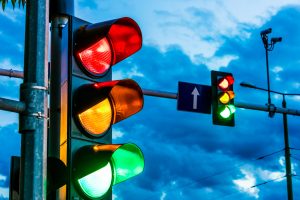 At Minner Vines Moncus Injury Lawyers, our Lexington personal injury lawyers work hard to recover financial damages for injured victims just like you. We have extensive experience advocating for clients who have been injured in accidents on dangerous roads and intersections.
We pride ourselves on providing top-notch legal services to all our clients. If you select our firm to represent you in your case, you will get the same attention and professionalism.
Here is what we will do for you when we get started:
Investigate the site of the accident to better understand exactly what took place
Collect and review evidence, including medical records, crash reports, and surveillance footage
Speak with experts, including accident reconstructionists and medical professionals
Negotiate with the insurance companies so they do not take advantage of your situation
Take your claim to court and argue your case in front of a jury, if necessary
Our personal injury attorneys in Lexington, KY will keep you informed and consult with you throughout the process. We make ourselves available 24/7 so you always have peace of mind. Give us a call today to get started.
What are the Most Dangerous Roads/Intersections in Lexington, KY?
Car accidents can happen on any road, but it's especially frustrating when they happen on roads and at intersections that are known to be dangerous. According to the Kentucky Department of Transportation, the following stretches of roads have seen the most accidents in 2019.
Interstates:
I-75: 4200 collisions; 818 injured; 23 fatalities
I-65: 2891 collisions; 580 injured; 17 fatalities
I-64: 2453 collisions; 551 injured; 23 fatalities
I-264: 1669 collisions; 349 injured; 2 fatalities
I-71: 1119 collisions; 220 injured; 3 fatalities
I-275: 943 collisions; 181 injured; 3 fatalities
I-265: 844 collisions; 148 injured; 4 fatalities
I-24: 777 collisions; 212 injured; 7 fatalities
I-69: 429 collisions; 124 injured; 1 fatality
I-471: 400 collisions; 56 injured; 1 fatality
Parkways:
Wendell H. Ford (Western Kentucky): 291 collisions; 74 injured; 1 fatality
William H. Natcher (Green River): 269 collisions; 53 injured; 1 fatality
Martha L. Collins (Bluegrass): 249 collisions; 46 injured; 6 fatalities
Julian M. Carroll (Purchase): 188 collisions; 68 injured; 3 fatalities
Edward T. Breathitt (Pennyrile): 130 collisions; 18 injured; 3 fatalities
Louie B. Nunn (Cumberland): 174 collisions; 36 injured; 1 fatality
Bert T. Combs (Mountain): 108 collisions; 28 injured; 1 fatality
Hal Rogers (Daniel Boone): 92 collisions; 41 injured; 2 fatalities
The Lexington Police Department lists intersections where collisions happen most frequently.
In 2019, some of these intersections included:
Nicholasville Rd between Brigadoon Pkwy & Dundee Dr
Nicholasville Rd between Jesselin Dr-Southland Dr & W Zandale Dr-Zandale Dr
W New Circle Rd between KY-4 Exit 19 Ramp From US 27 & KY-4 Exit 2 Off-Ramp To US-68
Malabu Dr-Pasadena Dr & Nicholasville Rd
Man O War Blvd & Nicholasville Rd
Man O War Blvd & Richmond Rd
Man O War Blvd & Tates Creek Rd
Nicholasville Rd & W Zandale Dr-Zandale Dr
In fact, intersection collisions made up 29% of all collisions in 2021, demonstrating how inherently dangerous these areas are.
What Makes Roads Dangerous?
No matter where you're driving, it's always good to be vigilant. However, certain road conditions and circumstances require extra vigilance due to the potential for accidents.
Some of these dangerous conditions include:
Potholes
Excessive oil or gravel
Confusing division lines
Low visibility
Curves
Absent or defective traffic lights
Poorly designed layout
Missing or damaged guardrails
Trees and vegetation obstructing views
If you're aware of certain roads that are notorious for dangerous conditions, you should try to find alternate routes.
What are the Main Causes of Accidents on Dangerous Roads in Lexington?
The causes of accidents on dangerous roads are similar to the causes of most car accidents in general. When road conditions are already prone to accidents, driver error exacerbates the situation.
While accidents can happen for any reason, the following are specific causes of accidents at the most frequent collision sites in Lexington, Kentucky:
Cell phone use
Tailgating
Disregarding traffic signs
Improper turns
Vehicle not under proper control
Misjudging clearance
Failing to yield the right of way
Inattention
Veering into other lanes
An experienced car accident lawyer can help determine the cause of the accident as well as dangerous road conditions that may have played a factor.
Injuries From Car Accidents on Dangerous Roads/Intersections
Accidents that occur on dangerous roads and intersections may be more serious than on normal roads due to the more threatening conditions. As a result, injuries from these accidents may be more severe and life-threatening.
Typical injuries from dangerous road accidents could include:
Broken bones
Contusions
Limb loss
Organ damage
Internal bleeding
Wrongful death of a loved one
No matter what injury you sustained, the car accident attorneys at Minner Vines Moncus Injury Lawyers can help. We've represented and advocated for injured victims after car accidents on dangerous roads for years. We keep fighting so you can receive the compensation you need to get your life back on track.
Contact a Lexington Car Crash Lawyer at Minner Vines Moncus Injury Lawyers
If you suffered an injury due to an accident on a dangerous road or intersection, contact us today at Minner Vines Moncus Injury Lawyers. We've earned a strong reputation for providing exceptional legal representation to injured victims just like you. We care about our clients, and we'll work hard to get you the justice and financial award you deserve after what you've suffered.
Call our offices today to discuss your case with our experienced and compassionate car accident lawyers. Remember, your first visit is free, and we don't get paid unless we secure an award for you.