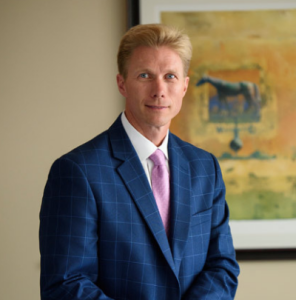 If you have been injured in a distracted driving accident in Lexington, you may be entitled to compensation. While cell phones and other electronic devices can be handy for navigating the road, they can also be huge distractions, causing accidents that lead to injuries and even death. Innocent people are hurt every day by the carelessness of distracted drivers, and at Minner Vines Moncus Injury Lawyers, our Lexington distracted driving attorneys can help.
If you are injured because of another person's negligence, you should not have to pay for your expenses yourself. Insurance companies and at-fault parties will try to take advantage of you, but a car accident lawyer in Lexington, KY is ready to fight for you so you can recover after your undoubtedly traumatizing accident. If you believe you're being treated unfairly, you should fight back. Your case is important to us, and we want to help. Contact us by phone at (859) 550-2900, or message us online to schedule a free evaluation of your case and learn more.
Why You Need a Lexington Car Accident Lawyer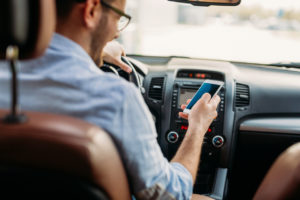 Trying to file a claim without a lawyer is tricky, and can cause unneeded stress to your life. You're already dealing with enough without having to make sense of complicated jargon and trying to track down all the necessary evidence in your case. Without a lawyer who has your back, it's easy to miss deadlines, file paperwork incorrectly, or get stuck with an unfair deal. When you hire a qualified Lexington car accident lawyer to help you with your case, you're giving yourself the needed boost to get the best possible outcome.
To be successful in a distracted driving claim, you will need to prove that the other driver was negligent. A lawyer who knows what they're doing and who has handled similar cases before will be able to take care of everything for you. They can identify witnesses, contact insurance companies, document the evidence, and negotiate with the other party's defense on your behalf. With their help, you are more likely to receive the full amount of compensation you deserve.
Why Choose Minner Vines Moncus Injury Lawyers?
With our roots dating back decades, Minner Vines Moncus Injury Lawyers has seen its fair share of personal injury cases, and we're more than capable of handling yours. We believe strongly that clients come first, which is why you won't owe us anything unless you receive compensation for your injuries. We'll work relentlessly to make sure that you are taken care of, and with the number of satisfied clients we've worked with in the past, you can rest assured that you're in good hands. We'll always be available to talk to you about your case and we'll keep you informed every step of the way. We think it's only right that clients should know what is happening with their own personal injury claim, so you'll never have to worry about us leaving you out.
After being in the business so long, we've acquired a massive number of resources and connections that could be the deciding factor in getting you the compensation you deserve. We have won over 100 trial verdicts totaling over $1 million dollars, not to mention countless settlements in the millions, and we are ready to do the same for you. Don't try to do it all on your own when you could utilize the help of an experienced team of lawyers instead. We know what we're doing, and we want to help you on your road to recovery. Get in contact with us today to learn how you can receive compensation for your injuries.
Cases We Handle
All instances of distracted driving can be put into one of these three categories: cognitive distraction, visual distraction, or manual distraction.
Cognitive distraction, sometimes called mental distraction, is when a driver's mind is focused on something other than driving. This can be caused by not getting enough sleep, drugs or alcohol, talking to other passengers or on the phone, or even listening to something in the car. While talking to other passengers or listening to the radio are things that most drivers do, when it becomes distracting, it can be detrimental for other cars.
Visual distraction occurs when a driver is looking at something besides the road for too long and misses an obstacle or a changing light. This could include texting while driving, concentrating on a GPS, or looking in a mirror. Your car can travel the length of a football field if you take your eyes off the road for even five seconds, so it is easy to see how visual distractions can be dangerous.
Manual distraction is when a driver takes their hands off the steering wheel to do some other task. This obviously prevents them from being able to make quick turns or avoid obstacles. Sometimes this can occur because the driver was eating, texting, talking on the phone, putting on makeup, or attending to another passenger.
Texting while driving is among the most dangerous ways to be a distracted driver because it falls under all three of these categories. When you're texting, your eyes are on your phone as are both or one of your hands. Your mind, too, is focused on composing your message rather than the road and the obstacles in front of you. Texting while driving is a very common reason for distracted driving accidents.
At Minner Vines Moncus Injury Lawyers, we can handle claims about all kinds of distracted driving accidents, so do not hesitate to reach out to us if you have been injured.
Frequently Asked Questions
Here are some common questions asked about distracted driving cases. If you'd like to learn more, contact us today to speak with a knowledgeable member of our team.
Is it illegal to use a cell phone while driving in Lexington?
Whether driving while using a cell phone is considered illegal depends on the state you are driving in and the driver's age. States that do have laws about this always ban the use of "handheld" cell phones. Under these laws, if phones are being used while mounted on a dashboard or lying on a seat, they're acceptable.
In Kentucky, texting while driving is illegal. For drivers who are over 18 years old, interacting with a cell phone to input routing information or a telephone number is allowed. Drivers who are younger than 18 must safely pull off the road to input information or take a call. All drivers, no matter their age, should be extremely cautious when diverting their attention from the road.
How difficult is it to win a distracted driving case?
One of the reasons a lawyer is so important in these types of cases is because different states and even different cities have different laws about distracted driving and cell phone use while driving. Not only that, but these sorts of laws are relatively new, meaning there are sometimes more loopholes and ambiguities. Because of this, it can be hard to receive fair compensation when representing yourself in a distracted driving case. A good lawyer, however, will have dealt with similar cases before, will have kept up with changes to the law, and will know what to do at each step of your case.
What compensation can I recover?
If you are successful in your claim, either by agreeing to a settlement or winning a verdict at trial, you should be able to recover compensation to make up for all losses incurred as a result of the accident. These losses can be economic and non-economic damages, and may include:
Medical expenses, past and future, including ambulance rides, emergency room visits, surgeries, doctor appointments, medications, medical devices, and even at-home care.
Property damage, such as repair or replacement costs for your vehicle.
Lost wages, if you have to miss work while recovering from your injuries.
Lost earning potential, if your injuries will prevent you from returning to work at the same pay as before.
Rehabilitative expenses, including physical therapy and emotional therapy.
Pain and suffering, for loss of enjoyment of life and mental anguish.
Tragically, many distracted driving accidents result in death. If your loved one passed away as a result of a distracted driving accident, you may be able to recover compensation including medical expenses prior to their death, funeral expenses, lost financial support, lost emotional support, and more through a wrongful death claim. Only certain family members are eligible to file wrongful death claims, so contact a lawyer to learn whether this is an option for you.
Contact Our
Lexington Car Crash Lawyers Today
If you are hurt after a distracted driving accident, don't hesitate to call your Lexington distracted driving accident lawyers at Minner Vines Moncus Injury Lawyers for efficient and experienced help on your case. We'll handle everything for you so you can concentrate on recovering from your accident while still getting the fair compensation you deserve. It's important to remember that there are time limitations to filing a claim. Don't lose out on collecting your fair share of compensation for your injuries by hesitating to call. Contact Minner Vines Moncus Injury Lawyers today at (859) 550-2900 or by sending us a message to speak with a member of our team and get started on your claim right away.
We can also help you fight for compensation if your accident involved any of the following types of car crashes: