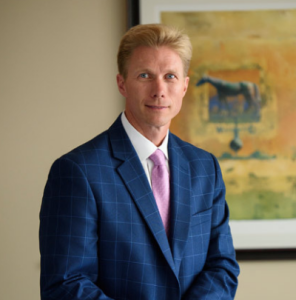 Insurance companies provide liability insurance coverage to individuals and businesses. When an insured party causes an injury through negligence, intentional acts, or other wrongdoing, the insurance company will compensate the victim for covered damages caused by the accident or injury.
However, insurance companies are in business to make money. Paying injury claims causes the company to lose money. Therefore, you may have to fight to receive compensation for your injuries, even in a case with clear evidence that the insured is responsible for causing your injury.
Some injured parties must file a lawsuit to force the insurance company to take responsibility for an injury covered by its insurance policy. Insurance companies may try to take advantage of you to avoid paying a claim. So, you should understand some of the common insurance tricks used to minimize your claim.
What Is a Personal Injury Claim?
Before discussing insurance tricks and tactics, it is helpful to review what constitutes a personal injury claim.
A personal injury is harm, hurt, or damages caused by another party's actions or conduct. Most injury claims are based on negligence. However, some injury claims may involve strict liability or intentional wrongdoing.
Examples of situations that can lead to a personal injury claim include:
Personal injury claims include claims for the wrongful death of a family member. However, property damage is not included in a personal injury claim.
Tactics Used by Insurance Companies to Fight Personal Injury Cases
There are many different ways insurance companies might try to fight your injury claim.
Some of the common tactics used by insurance adjusters and other individuals representing the insurance company include:
Pressuring You to Accept a Quick Settlement Offer
Settling a personal injury claim ends the dispute. Both parties agree that a payment is made from the at-fault party (or its insurance provider) to the victim. In return for the payment, the victim releases all liability and claims against the at-fault party.
However, a settlement agreement drafted by the insurance provider usually contains language that releases all parties from all claims, known and unknown. In other words, you release everyone from any further liability, regardless of whether you know about a future claim or future potential damages.
An insurance company may pressure you to settle your claim quickly. The reason could be that the company does not want you to talk with a lawyer about your claim. It may also not want you to realize the full extent of your damages.
For example, a motor vehicle causes a traumatic brain injury. The insurance company issues a quick settlement offer before you complete your medical treatment. The company may be hoping that you accept the offer before your doctor tells you that you sustained a permanent impairment because of your brain injury.
A permanent impairment would likely increase the value of the injury claim substantially. If the insurance company convinces you to accept a quick settlement offer, it can save hundreds of thousands or even millions of dollars. Generally, you should not settle an injury claim before completing medical treatment. If you are running out of time to file a claim, contact a Lexington personal injury lawyer immediately for legal advice.
Telling You That You Must Sign a Medical Records Release or Provide a Statement Before You File a Claim
You are not required to sign a medical records release or provide a written or recorded statement to file an insurance claim. Both of these insurance tricks are designed to gain more background information about you.
If the insurance company can identify a previous injury or accident, it could use that information to argue that the previous condition caused your current injury. The insurance company may also argue that the prior accident or injury made the current injury worse.
Do not sign anything or talk to an insurance adjuster, agent, or investigator until you consult with a personal injury lawyer. Your statements to an insurance company, including an innocent response that you are "okay" after a motor vehicle accident, could hurt your case if it goes to court.
Using Delays in Medical Treatment Against the Victim
Another common insurance tactic is to use a delay in medical care to claim that your injuries are fabricated or not caused by the accident. The shock of being in an accident or sustaining an injury could mask some symptoms of accident injuries.
Never tell anyone at the accident scene that you are not injured. If you do not want to go to the hospital by ambulance, tell them that you are not sure if you are injured, but that you will seek care from your primary care physician. Then see a doctor as soon as possible.
Tell the doctor all symptoms that you experience after the accident, regardless of how minor the symptom may appear. A headache or lower back pain could be signs of a traumatic head injury, ruptured disc, or fractured vertebrae.
Documenting your injuries through medical evidence helps prevent insurance tricks regarding delayed medical care.
Trying to Shift Some of the Blame for the Cause of Your Injury onto You
Under Kentucky's pure comparative fault laws, you can be partially at fault for an accident and still recover some compensation for your injuries and damages. However, the amount of money you receive for your personal injury claim is reduced by your percentage of fault for your injury.
Insurance companies are very familiar with comparative fault laws. If the company can shift some of the blame to you for the cause of an accident, it can save money. Instead of paying the full value of your damages, it only pays the percentage of your damages assigned to its insured.
If an insurance adjuster or other party suggests that you could be at fault, call a personal injury lawyer immediately. Comparative fault allegations are another reason why you do not want to talk with an adjuster or other party without a lawyer. Your words could be twisted to allege comparative fault.
Undervaluing Your Medical Bills and Expenses
Be careful if an insurance company purchases a medical lien you agreed to with your medical providers. The insurance company may purchase the medical lien for a discounted price. It may then use the discounted medical bills to calculate your total financial losses.
Why is this important? The value of your personal injury damages may be based, in part, on the total of your financial losses. If the insurance company discounts your medical, the value of your pain and suffering damages could be lower.
Bad Faith Insurance Practices
Insurance companies have a duty to act in good faith when reviewing, investigating, and settling insurance claims. However, some companies engage in bad faith insurance practices to avoid paying valid injury claims.
Examples of bad faith insurance practices include, but are not limited to:
Not investigating an insurance claim
Failing to provide a valid reason for denying a claim
Causing unreasonable delays hoping to pass the statute of limitations deadline for filing a personal injury lawsuit
Denying a claim without investigating the claim or evaluating the claim
Using unfair and deceptive practices to deny an insurance claim
Misleading a person regarding insurance coverage or terms of the policy
There are many ways an insurance company may act in bad faith. If the insurance company is guilty of bad faith practices, you may file a separate action seeking damages for bad faith.
Telling You That You Do Not Need to Hire a Personal Injury Lawyer
An insurance adjuster or claims adjuster may tell you that you do not need a personal injury lawyer. They may tell you that you cannot afford to hire a personal injury lawyer, or the lawyer will take most of the money you receive for a personal injury claim.
It does not cost anything to talk with our personal injury attorneys. Before you take any steps regarding your personal injury claim, get an honest evaluation of your case from a trusted legal advocate for injury victims. Our lawyers have your best interest in mind. The insurance company only wants to protect its best interests.
Contact Our Lexington Personal Injury Lawyers for a Free Consultation
You do not need to face the insurance company alone. You have the right to seek legal advice regarding a personal injury claim. Our attorneys offer free consultations for accident victims and their family members.
Contact or call(859) 550-2900 to schedule an appointment with a personal injury attorney in Lexington, KY. Let us battle the insurance company for fair compensation while you continue to heal from your injuries.