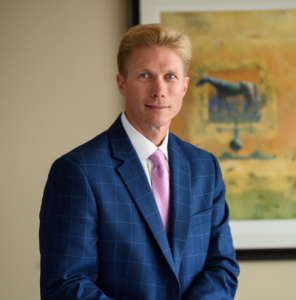 After recovering from a car accident, you may begin to focus on a legal claim against the party who caused your injury. Filing a personal injury case can result in compensation for your injuries, suffering, and damages. However, you might need help gathering evidence and handling the legal aspects of an injury claim.
A personal injury lawyer assists accident victims as they fight for the compensation they deserve. An attorney investigates the cause of your injury and gathers evidence proving that the other party is responsible for your damages. An injury lawyer will work with your doctors to document your injuries and will work with you to document your damages.
The first step in hiring a personal injury lawyer is requesting a free consultation. Most personal injury attorneys offer free consultations so that accident victims can get answers to their questions about injury claims.
Questions to Ask the Attorney During Your Initial Consultation
It is common to have numerous questions that you want to ask a personal injury lawyer about your accident case. It is helpful to write down all of your questions before the consultation.
When you create your list of questions to ask the attorney, make sure that you add these six questions:
1. What Types of Injury Cases Do You Handle?
Personal injury encompasses a wide variety of situations and injuries. Personal injury claims can arise because of car crashes, burn injuries, livestock accidents, workplace injuries, nursing home abuse, and many other situations.
Ask the attorney how much experience he has handling cases similar to your case. It is generally best to hire an attorney who has experience in the same area of law that relates to your case. The attorney already understands the law and the issues related to cases similar to your case.
2. How Much Are Your Attorneys' Fees?
It is essential to understand how much it costs to hire a personal injury attorney before signing a retainer agreement.
Many personal injury law firms are paid based on a contingency fee. The attorney does not receive any fees for his services unless he recovers money for your personal injury claim.
The contingency fee is a percentage of the amount of money recovered for your injury claim. The fee is agreed upon when you hire the attorney. It does not include costs of the case, so make sure you ask how the attorney bills for costs and expenses.
3. What is Your Success Rate?
An attorney cannot guarantee a specific result in your case. Many factors affect the outcome of a personal injury case. A great success rate does not mean you will recover millions of dollars for your personal injury claim or even win your case.
However, you should ask about the attorney's success rate. While you cannot base your case on another case, it is good to hire an attorney with a high success rate. A high success rate can indicate the attorney's skills and dedication to fighting for maximum compensation for clients.
4. How Much Trial Experience Do You Have?
Make sure to ask how often the attorney settles cases versus going to court. Many injury claims settle with the insurance company for the other party without the need to file a lawsuit or go to court. However, your case might be one of the cases that need to go to trial.
It is important to hire an attorney who is a talented and skilled trial attorney. Going to trial is different from negotiating a settlement outside of court. The attorney needs to be comfortable arguing cases in front of a judge and jury.
The only way an attorney becomes a skilled trial lawyer is through experience in the courtroom. If the attorney does not take any cases to trial, you might want to meet with another attorney before deciding which personal injury attorney to hire for your case.
5. How Much is My Personal Injury Claim Worth?
It is natural that you want to know how much money you can receive for your personal injury claim.
The value of your injury claim depends on several factors, such as:
The severity and type of injuries
The total economic losses, including medical bills and lost income
Whether you sustained permanent impairments or disabilities
Allegations of comparative fault
The availability of insurance coverage
The strength of the evidence in the case
Generally, an experienced injury attorney does not tell you how much your case is worth during a free consultation.
The lawyer may explain the types of damages you can seek in a personal injury claim and factors that could impact your claim's value. However, it is impossible for an attorney to know the value of your injury claim until the attorney investigates the claim and documents the damages.
Types of Damages
The attorney may review the types of damages you could claim. Examples of damages in injury claims include:
Cost of medical care, medications, therapies, and medical equipment
Loss of income and benefits, including decreases in earning potential
Emotional, mental, and physical pain and suffering
Permanent impairments, scarring, disabilities, and disfigurement
Loss of enjoyment of life
Telling you that he cannot place a value on your claim during the consultation is an indication that the attorney is honest and ethical. If an attorney promises to recover a specific amount of money for your injury claim before the attorney does any work on your case, consider meeting with another attorney for a second opinion.
6. How Long Will It Take to Settle My Injury Claim?
The timeline for a personal injury case depends on the facts and circumstances of the case. One of the overriding factors that determines how long it takes to settle an injury claim is your medical treatment.
Medical Care
You do not want to settle a claim until you complete your treatment plan and your doctor releases you from care. Settling an injury claim before you complete treatment could result in a much lower recovery amount.
It is impossible for you to know whether you sustained permanent impairments until you finish your medical care. Permanent impairments tend to increase the value of a personal injury claim.
Other Factors
Other factors that could impact the time it takes to settle your injury claim include the complexity of the case, the length of the investigation, the insurance company's willingness to negotiate a fair settlement, and whether you need to file a personal injury lawsuit.
Kentucky's statute of limitations limits the time you have to file a personal injury lawsuit. In most cases, accident victims have just one year from the accident date to file a personal injury lawsuit.
Therefore, it is best to seek legal advice about your accident claim as soon as possible. Waiting too long to meet with a lawyer for a free consultation could result in losing your right to file a lawsuit against the party who caused your injury.
Call Our Lexington Personal Injury Lawyers for a Free Consultation
We want you to have all the information you need to make a decision about your case that is in your best interest. Contact Minner Vines Moncus Injury Lawyers at our office or call (859) 550-2900 to request a free consultation with a Kentucky personal injury attorney. We will answer your questions, explain your legal rights, and give you an honest assessment of your case.