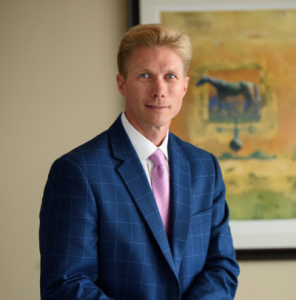 Electric bikes, or e-bikes, are becoming an inexpensive, readily accessible mode of transportation, frequently seen on the roads of Lexington and throughout the cities of the United States. In Kentucky, an e-bike is defined as a "bicycle" as long as the e-bike has pedals and can be operated with both human and motor power. The same rules of the road apply to both e-bikes and traditional bicycles. Major e-bike companies include Lime, Bird, and Spin. If you have rented and operated an e-bike in Lexington, odds are it was manufactured by one of those three companies.
Were you injured in Lexington while riding an electric bike made by Lime, Bird, Spin, or another company? If so, you could be entitled to compensation for your injuries. At Minner Vines Moncus Injury Lawyers, we help e-bike accident victims find justice and get fair compensation for their injuries. We bring decades of experience, knowledge, and skill to each case, and we'll bring it to yours, too. If you have been injured, we will advocate for you. Contact us to schedule a free initial consultation, call (859) 550-2900 today.
How Can an E-Bike Accident Attorney Help Me?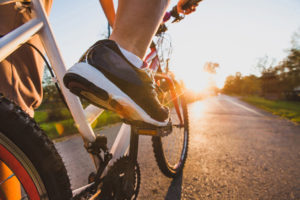 If you have been injured in an electric bike accident, you should hire an experienced personal injury lawyer to protect your rights. With e-bike accidents, it can be challenging to identify all the liable parties. Not only can a rider, motorist, or pedestrian be negligent or reckless, but the e-bike company can also play a role in causing the accident. With any personal injury claim, it is challenging to gather all the evidence and represent yourself in court. This is why it is always wise to hire an attorney.
An experienced e-bike accident attorney knows how to gather the necessary evidence that will build the strongest possible case. A lawyer can negotiate with insurance companies for a fair settlement, or, if necessary, argue your case in court. A skilled personal injury attorney in Lexington can fight tirelessly for the full and fair compensation you need and deserve for your injuries. Studies have shown that injury victims are significantly likelier to recover more compensation with the help of an experienced lawyer than if they were to represent themselves. Allowing a lawyer to handle all the complicated legal matters lifts the burden from your shoulders, allowing you to focus on your recovery.
E-Bike Accidents in Lexington
While no two e-bike cases are exactly alike, many e-bike accidents share circumstances or causes. The most common types of cases that Minner Vines Moncus Injury Lawyers handles include:
Collisions with vehicles. E-bike riders have the same right to use the road as motorists, and many e-bike accidents are the result of negligence or recklessness on the part of a motorist. The driver may fail to respect the space that the cyclist occupies. Because e-bike riders are exposed, they are at a much higher risk of suffering severe and debilitating injuries in these types of accidents.
Speeding or aggressive driving. While speeding and aggressive driving pose risks for any traffic accident, e-bike riders are especially vulnerable to aggressive drivers. Some motorists get angry with e-bike riders and develop road rage, which could lead to a severe accident. Tailgating or failure to slow down behind an e-bike rider is also risky.
Distracted driving. A motorist who is texting, adjusting the radio, or doing anything that takes their mind off driving is a danger to everyone on the road, especially those riding e-bikes. Because e-bikes are less visible than other vehicles on the road, they are more vulnerable to accidents caused by distracted drivers.
Dooring accidents. When motorists are careless while exiting their vehicles, they may open a car door just as an e-bike rider is approaching, causing the rider to collide with the door. If the e-bike operator is thrown from their bike, the impact with the car door or the ground can result in many different types of serious injuries.
Hit-and-run accidents. When cars collide with e-bike riders, the driver may leave the scene of the crash before they can be identified. If you were the victim of a hit-and-run e-bike accident, we will investigate and help you pursue compensation for your injuries.
Common E-Bike Injuries
E-bike riders could be injured in a wide variety of ways, if they are hit by a car, are injured due to a roadway defect, or if the bike they're riding is defective (among other causes). Some commonly-reported injuries caused by e-bike accidents include:
Road rash
Fractures
Dislocations
Broken bones
Internal bleeding
Cuts and bruises
Head trauma
Paralysis
Permanent brain damage
Death
If you have been the victim of an e-bike accident, you are eligible to recover financial compensation for your injuries and other expenses if you can prove that the other party acted negligently.
Types of Compensation
Common types of recoverable damages in e-bike accident cases include:
Past and future medical bills for surgery, prescription medication, hospitalization, rehabilitation, and more
Lost wages from the time you missed at work due to your injuries, as well as future lost income and diminished earning capacity
Property damage to compensate you for your damaged or lost belongings
Pain and suffering to cover mental anguish, emotional trauma, PTSD, and more
If someone dies tragically in an e-bike accident, surviving family members could seek wrongful death damages to cover the losses associated, funeral and burial fees, loss of consortium, pain and suffering, and more.
How Our Firm Can Help You
For decades, the award-winning personal injury lawyers of Minner Vines Moncus Injury Lawyers have been committed to clients, and that dedication has resulted in more than a billion dollars recovered on their behalf. We believe in helping injured Kentuckians get justice and compensation after an accident, and we are ready to help you.
If you've been injured in an e-bike accident, you may be facing a long road to recovery. The Lexington personal injury lawyers at Minner Vines Moncus Injury Lawyers can help you get there. With decades of experience, our e-bike accident lawyers know how to thoroughly investigate your case and help you recover the full and fair compensation you deserve.
Our Lexington e-bike accident attorneys will review your case and build a strategy for your success. Past and future medical expenses, lost wages, pain and suffering, and many other types of damages may be available to you and your family. Our attorneys have handled many types of e-bike accidents, and we know how to build the most persuasive case for you.
Frequently Asked Questions (FAQs) about E-Bikes
E-bike accident cases can be complicated and confusing. At Minner Vines Moncus Injury Lawyers, we get a lot of questions from clients regarding e-bike accidents. Here are a few of the most frequently asked questions:
What is an e-bike?
An electric bike, or e-bike, is a bike with an electric motor. Pedals power an e-bike either with or without the help of the motor. While e-bikes travel at various speeds, most e-bikes fall into classes that generally do not allow operators to exceed a speed of around 20 miles per hour.
What should I do if I am injured in an e-bike accident that is the fault of another driver?
The first thing you should do is seek medical attention. Your health and safety should be your number one priority. Collect the names of any witnesses and, if possible, use your phone or camera to take pictures of the accident scene. Make sure you do not provide a recorded statement to anyone representing the liable party's insurance company. Schedule a free consultation with an experienced e-bike accident lawyer to discuss your legal options.
Who can be held liable for an e-bike accident?
When e-bike accidents occur, victims may be able to file a lawsuit against multiple parties to recover compensation for injuries. Potentially liable parties in e-bike personal injury lawsuits include:
Other e-bike operators
Motor vehicle operators
Pedestrians
If your e-bike accident happened due to a malfunction with the bike itself, you might be able to file a lawsuit against Lime, Bird, Spin, or another manufacturer with one or more of the following claims:
Defective manufacturing. Something in the production process made the bike unsafe.
Defective design. There is an inherent flaw in the design of the e-bike.
Labeling error. The manufacturer failed to warn you of the dangers of using the e-bike.
These types of lawsuits fall under the area of law known as product liability. The attorneys at Minner Vines Moncus Injury Lawyers have extensive experience in filing product liability claims. Consult a lawyer to find out who the liable parties are in your particular e-bike accident case.
What are some safety tips for e-bike riding?
The safety measures for e-bikes are similar to those for a standard bicycle. Because of the increased speeds at which an e-bike can travel, however, riders should be aware of their surroundings at all times. Other e-bike safety tips include:
Wear a helmet
Be a defensive rider
Use your lights
Use warning devices (such as a horn or a bell)
Ride with, rather than against, traffic
Use designated bike lanes
Keep your tires inflated
Watch out for negligent and reckless motorists and pedestrians
Experienced E-Bike Injury Lawyers in Lexington
With decades of experience helping injury victims, the attorneys at Minner Vines Moncus Injury Lawyers knows how to pursue justice and compensation in your e-bike accident case. Our skilled and compassionate lawyers have handled many types of e-bike accident cases, and we are dedicated to helping victims, and their families secure the justice and compensation they deserve.
The attorneys at Minner Vines Moncus Injury Lawyers have represented many victims of e-bike accidents in Lexington and throughout the state of Kentucky. If you were injured on a Lime, Bird, or Spin e-bike, contact the Lexington injury attorneys  Minner Vines Moncus Injury Lawyers at (859) 550-2900 to schedule a free, no-obligation consultation.
Our Lexington personal injury law firm also provides:
Lexington Personal Injury Lawyers
Lexington Product Liability Lawyers