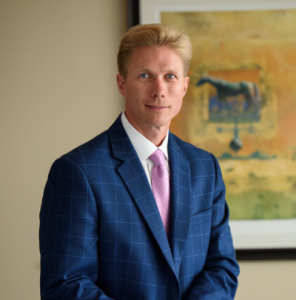 Sexual assault is a life-shattering act that leaves deep scars in the victim — physically, mentally, emotionally, and spiritually. Sadly, these scars can remain long after the assault has taken place.
Many sexual assaults go unreported and the perpetrators of these crimes never face justice. No one, child or adult, should have to endure such a heinous act.
That's why the Lexington sexual abuse attorneys at Minner Vines Moncus Injury Lawyers have dedicated themselves to fighting tooth and nail for sexual assault survivors. We know that no amount of money can ever make up for the mental anguish and physical pain you have suffered, but our goal is to provide victims with a sense of hope and show them that there is a light at the end of the tunnel.
If you or a loved one have been a victim of sexual abuse, do not hesitate to contact our team at (859) 550-2900 to discuss the incident. Our compassionate attorneys in Lexington are ready to hear your story.
Our contact form is also available to fill out if you'd like for one of our specialists to call you instead.
What Constitutes Sexual Abuse/Assault?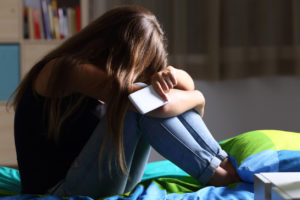 A sexual assault is generally defined as unwanted and/or offensive sexual contact meant to instill fear in another person, where no consent was given. According to the Rape, Abuse & Incest National Network (RAINN), the degrees and types of assault are as follows:
Fondling or unwanted touching in a sexual manner
Forcing a victim to do sexual acts (e.g. oral sex or penetration of the offender's body)
Attempted rape (attempt to penetrate the victim's body)
Rape (penetrating the victim's body)
As per the National Sexual Violence Resource Center (NSVRC), rape is the most under-reported crime, with 63 percent of sexual assaults never reported to authorities.
It's understandable, that in many cases, victims simply want the trauma of the incident to just go away, or they feel that authorities will not pursue justice.
When you need a sympathetic ear, our Lexington attorneys will not turn you away. You do not have to suffer in silence alone.
Contact a Lexington personal injury attorney at (859) 550-2900 when you are ready to discuss your experience.
How Working with the Attorneys at Minner Vines Moncus Injury Lawyers Can Help
There's no way around it. Sexual assault is a crime.
Because it is a crime, you can pursue a civil lawsuit against the offender.
As a victim of sexual abuse, assault, or harassment, you not only have the right to force the offender to show up to court and be held accountable for their actions, you may also bring a civil lawsuit against the individual responsible for your traumatic experience.
For civil lawsuits, the standard of proof in sexual assault cases is much lower than other criminal cases. Even if the offender is found not charged criminally — that is, found guilty of a lesser crime or not guilty at all — you may still file a civil lawsuit for the abuse, assault, and/or harassment.
Our experienced sexual abuse attorneys aim to handle your case with the sensitivity it deserves while keeping the fight for your rights paramount to our mission. There are many ways that the Lexington sexual assault attorneys here at Minner Vines Moncus Injury Lawyers can help fight for your cause while you focus on recovering from your traumatic experience.
Our trial lawyers can assist with:
Investigating the Incident – An experienced sexual abuse attorney can help you piece together the incident by listening to your account of what happened, collecting police reports, gathering witness information, and assembling any other relevant sources of information that can strengthen your claim.
Determining Liability – Our experienced attorneys can determine whether third parties should be held liable for your sexual assault since they failed to keep you safe. This may include third parties like health care facilities, businesses, schools, hotels, and even your apartment complex. These establishments may be held liable as they failed to provide adequate security that could have protected you from sexual assault.
Evaluating Your Injuries and Deciding What Compensation Works Best For You – Sexual assaults are traumatic experiences that can cause lasting harm to an individual. Even though calculating compensation based on your injuries is a difficult task, an experienced sexual abuse attorney well versed in law can help to discover all the costs you've incurred as a result of the incident plus other relevant damages.
Managing Negotiations – Negotiations can be a time-consuming process, especially for someone that has undergone such a traumatic ordeal. They can involve negotiating for settlements with those responsible for the sexual assault, which can force you into a very uncomfortable situation as you may have to face the individual responsible for your pain. Negotiations can also take a considerable amount of time and resources when having to deal with the third parties that failed to protect you. Our Lexington attorneys have the skill and determination to effectively manage negotiations so that you obtain both the justice and compensation that is due to you.
Litigating Your Case – Should your case make it to court, you need an experienced trial lawyer that knows their way around the courtroom. You need someone that understands the complex legal and evidentiary rules that the court demands, not excluding any strict rules on filings and other court procedures. You need Minner Vines Moncus Injury Lawyers on your side.
Being Your Advocate – Sexual assaults can leave victims feeling alone and suffering without anyone to hear their pleas for help. Our sexual abuse attorneys have made it their priority to make sure your story is heard. We will fight with everything we have in order to make sure justice is handed to you, along with due compensation. We do it so you don't have to; we want you to focus on healing and gaining back your former life.
The Most Common Injuries Sustained During a Sexual Assault
According to NSVRC, one in three women and one in six men experience some sort of contact sexual violence in their lifetime. The organization has also reported that:
51 percent of female rape victims reported being raped by an intimate partner and nearly 41 percent reported being raped by an acquaintance.
52 percent of male rape victims stated that they were raped by an acquaintance and 15 percent reported being raped by a stranger.
The most astonishing statistic that the NSVRC has highlighted, however, is the fact that 91 percent of rape victims were female, and nine percent were male.
What these statistics don't show, on the other hand, is the traumatic effects these victims endure because of the attack. It isn't uncommon for survivors of sexual abuse to experience physical, mental, and emotional effects because of what transpired.
Some of the common injuries our team of lawyers has witnessed include:
Physical Effects Resulting From Sexual Assault:

Bruising
Bleeding
Soreness
Difficulties with walking
Bone fractures
Dislocated bones
Sexually transmitted diseases
Pregnancy

Mental Effects Resulting From Sexual Assault:

Depression
Suicidal thoughts
Suicidal attempts
Disassociation (i.e inability to focus on any given task at hand)
Post-traumatic stress disorder (PTSD)

Emotional Effects Resulting From Sexual Assault:

Helplessness
Fear
Loss of control
Numbness
Anger
Self-blame
Guilt
Shock
Difficulty with trusting others
It is not uncommon for survivors of sexual assault to feel undeserving of a better life or being damaged. In some circumstances, survivors may even turn to substance abuse in order to cope with the trauma they have faced.
Compensation Survivors of Sexual Assault May Qualify For
Our Lexington sexual abuse attorneys know that they can file a civil lawsuit for you under different torts, which will result in a variety of avenues from which to obtain compensation. These torts cover damages including but not limited to:
Medical costs for specialized care and related treatment (e.g. psychological treatment)
Lost wages and loss of future earnings
Pain and suffering
Physical disability or disfigurement
Let the Lexington sexual assault attorneys at Minner Vines Moncus Injury Lawyers shoulder the weight of your incident while you focus on healing.
Contact Minner Vines Moncus Injury Lawyers
You have suffered long enough on your own. You are strong. You deserve to have your voice heard. If we are blessed with your trust, our sexual abuse attorneys at Minner Vines Moncus Injury Lawyers will do their part to help you find your way through the darkness.
You are not alone. Let us help you get the compensation you need to finally start the healing process. Contact our team today at (859) 550-2900 for your free, no-obligation consultation or fill out this contact form and we will be with you shortly.
Our personal injury law firm in Lexington, KY also provides: