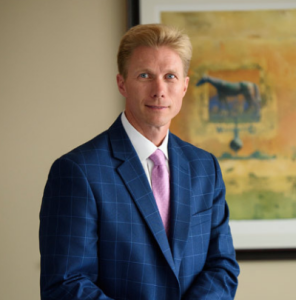 When facing a life-changing injury, who will you put your trust in? For decades, the Lexington explosion attorneys at Minner Vines Moncus Injury Lawyers have been providing the care, dedication, and services, innocent victims need to start on the road to recovery.
Our Lexington personal injury attorneys are ready to defend your rights. Contact or call us today at (859) 550-2900 or fill out an online contact form to receive a free consultation.
Unfortunately, the state of Kentucky and the city of Lexington have had their fair share of explosions. Incidents that have taken place over the last four decades include:
An explosion in May 2018, which took place at a United Parcel Services (UPS) freight facility in Lexington. Two individuals were injured in the blast.
In July 2018, three victims were injured in an explosion that took place during an estate sale in Lexington. One victim suffered significant head trauma, another suffered a leg injury, and the third was said to have a concussion-type injury.
The United States Department of Labor (DOL) also took note of some of the major mining explosions that have taken place in Kentucky, including:
The Darby Mine No. 1 explosion in Harlan County, Kentucky, on May 20, 2006, which killed five miners.
The Pyro Mining Company William Station No. 9 Mine explosion in Wheatcroft, which took place on September 13, 1989, and killed ten miners.
The RFH Coal Co. No. 1 Mine explosion in Craynor, Kentucky, on January 20, 1982, which took the lives of seven miners.
The Adkins Coal Co. No. 11 Mine explosion in Kite, Kentucky, on December 7, 1981, which killed eight miners.
The Blue Diamond Coal Co. Scotia Mine explosions in Oven Fork, Kentucky, which took place in March of 1981 and cost 26 miners their lives.
The Finley Coal Co. Nos. 15 and 16 Mines explosion in Hyden, Kentucky, on December 30, 1970, that tragically took the lives of 38 miners.
From blasts in workplace settings to incidents in residential areas, explosions are undoubtedly one of the worst disasters that can happen, leaving in its wake devastating injuries and psychological trauma.
Why You Need an Experienced Personal Injury Lawyer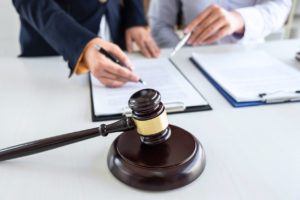 The injuries suffered from an explosion can be incredibly painful, and in worse case scenarios, deadly. The burden of dealing with the physical and emotional trauma of the incident while trying to navigate the complex legal system can be nearly impossible for an individual to handle on their own.
The Lexington injury lawyers at Minner Vines Moncus Injury Lawyers are able to take this burden off your shoulders so that you can focus on what matters most, your health and wellbeing. While you do not legally need to hire a lawyer, the truth of the matter is that working with a skilled explosion injury lawyer is in your best interest.
Benefits of working with Minner Vines Moncus Injury Lawyers include:
Help to ease the stress and frustration caused by the situation. Dealing with medical care, bills, and insurance companies, as well as physical and emotional trauma, is overwhelming for most. A personal injury lawyer can help to ease the stress and burden of the situation. Minner Vines Moncus Injury Lawyers will deal with any insurance company on your behalf and protect your rights. We'll also make sure to work with health care providers and your insurer so that you continue to get the treatment needed to heal without interruption.
We conduct a thorough investigation of your accident. Proving your claim requires a substantial amount of evidence and this can be difficult to collect on your own. We know what evidence is needed to build the strongest case possible and we have the resources to bring together a team of investigators and other legal professionals to get the job done right.
We know how much your injuries are actually worth. Insurance companies do NOT have your best interest in mind and will attempt to provide minimal compensation for your injuries. We understand their bad faith tactics and we'll make sure that you get every penny needed to recover.
A timely and fair settlement. Employers and their insurance companies may attempt to drag out your claim in order to get you to accept a low ball offer. We'll advocate aggressively for you so that you and your family get closure and recovery in a timely manner.
Present the strongest case possible. Minner Vines Moncus Injury Lawyers is a team of trial lawyers and we are not afraid to take your claim to court if necessary. We know personal injury and how to present evidence in a compelling, persuasive manner.
With our attorneys responsible for over $1 billion in recovery collected for our clients, trust in our ability to deliver results.
Contact Minner Vines Moncus Injury Lawyers today at (859) 550-2900 for a free, no-obligation consultation. A Lexington personal injury lawyer is available 24/7 to discuss your case.
Common Causes of Explosions
Explosions, whether at a work site or in a residential area, can happen for any number of reasons. The Center for Disease Control and Prevent categorizes explosives as such:
High-order explosives (HE) produce a defining supersonic over-pressurization shock wave.
Low-order explosives create a subsonic explosion and lack HE's over-pressurization wave.
Regardless of the type of blast, an explosion can be catastrophic for anyone caught in the blast and in the surrounding areas. Because explosions occur when least expected, individuals have very little time to escape and thus suffer severe injuries.
Explosions tend to occur in the following places:
Coal mines
Oilfield work sites
Manufacturing and chemical plants
Residential or commercial areas
Some of the most common causes of construction site explosions include:
Ignition of flammable chemicals, gases or hazardous materials.
Electrical equipment with bad or old wiring shorting out.
Sparks from electrical equipment causing flammable substances to ignite.
Careless individuals smoking in highly flammable areas or around flammable materials.
As we explained earlier, coal mine explosions have happened in Kentucky. These tragic accidents tend to occur because of:
Build up of methane gas, coal dust, or both.
Methane detectors not working properly.
Ventilation system failure.
Inadequate miner training.
Improper use of equipment.
Abandoned areas of the mine were not properly sealed off.
Common causes of oil field explosions include:
Failure to properly maintain oil and gas drilling equipment.
Contaminated chemicals causing an explosive reaction.
Corrosion in machinery and other equipment.
Sparks from cutting, welding, and grinding.
Pressure control failure leading to a "blowout."
Improperly trained employees.
Safety regulations violations.
Equipment failure.
Common causes of plant explosions:
Negligence of the plant's owners, supervisors, or coworkers.
Improper maintenance of machinery.
Well blowouts.
Failure to properly train employees.
Failure to adhere to safety regulations.
Smoking on the premises.
Improper use of chemicals.
Improperly labeled parts or chemicals.
Corrosion that is not detected or addressed.
Boilers that are not maintained properly.
Common causes of residential or commercial explosions:
Poor construction or faulty wiring.
Defective or damaged gas pipelines.
Defective gas regulators or meters.
Defective or damaged propane tanks.
Common Blast Injuries
There are four notable types of blast injuries:
Primary Blast Injuries
Injuries to lungs, gastrointestinal tract, and middle ear
Traumatic brain injuries (TBIs)
Concussions
Respiratory injuries
Secondary Blast Injuries
Blunt force trauma
Lacerations
Penetration injuries caused by flying debris
Tertiary Blast Injuries
Broken bones
Vision impairment or loss
Back and neck injuries
Paralysis
Traumatic amputations
Quaternary Blast Injuries
Asthma and other lung ailments
Burns
Crush injuries
Other major injuries caused by explosions can include:
Psychological damage as a result of trauma, especially when brain injuries are involved
Physical disfigurement
Physical impairment
If you or your loved one sustained severe injuries or were killed in an explosion in Lexington or the surrounding area, Minner Vines Moncus Injury Lawyers is here to begin helping piece your life back together. Our explosion injury attorneys are dedicated to helping victims obtain the recovery they need to heal and find hope once again.
Your Legal Options
The type of personal injury claim you are able to make depends on your status as a claimant and the party responsible for the accident. Generally, the following claimants are able to file a lawsuit:
Employees: If you were injured in an explosion at a worksite, you likely have the option to file a claim.
Subcontractors and Other Non-Employees: Architects, engineers, subcontractors, and other non-employees may be eligible to file a claim.
Independent Contractors: These individuals are generally not managed by the party that pays them.
Bystanders: Individuals in the vicinity who were injured may be able to file suit.
Contact the Lexington Explosion Injury Attorneys at Minner Vines Moncus Injury Lawyers Now
Our compassionate team of experienced lawyers is ready to help you collect the damages you need to start the healing process, including compensation for:
Medical expenses
Wage losses
Loss of future earning capacity
Pain and suffering
Emotional distress
And more
Our attorneys' results speak for themselves. Call us today at (859) 550-2900 or fill out an online contact form to receive a free consultation.
Our Lexington personal injury law firm also provides:
Lexington, KY Brain Injury Lawyers
Lexington, KY Construction Accident Lawyers
Lexington Personal Injury Lawyers