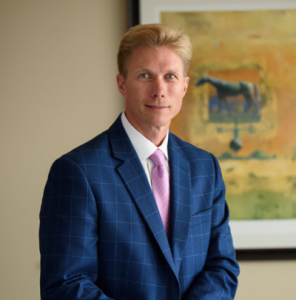 At Minner Vines Moncus Injury Lawyers we fervently hope that an adventure at the amusement park is filled with great times and fond memories. However, we also recognize that accidents do happen, even in the midst of such joyous occasions.
If you or someone you love has been injured at an amusement park as a result of a defective ride or some other negligent act, know that you have legal options to recovery. With decades of personal injury law experience, the lawyers at Minner Vines Moncus Injury Lawyers has developed an unbeatable database of knowledge that our accident and injury attorneys in Lexington use to effectively serve our clients.
From cuts and bruises to more severe injuries like broken bones or traumatic brain injuries, Minner Vines Moncus Injury Lawyers attorneys are ready to fight for you. Call us today at (859) 550-2900 or fill out an online contact form to receive a free, no-obligation consultation.
General Causes of Amusement Park Injuries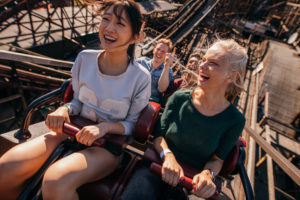 Unfortunately, children are involved in nearly half of all amusement park accidents, with those between the ages of 10 and 14 accounting for nearly a fifth of all reported injuries. It's worth noting that these figures only take into account amusement park ride injuries that required emergency services, while many others are not officially reported.
There are a number of different factors that can lead to a serious amusement park injury, and oftentimes, these accidents tend to occur on an amusement park ride.
The majority of these types of injuries are caused by the following:
Operator Error – The operators of amusement park rides have specific instructions that must be followed to ensure everyone is safe once onboard. Any deviations, like unexpected starts and stops or mistakes with safety measures, can place passengers in danger and lead to serious harm.
Mechanical Failure – There are many mechanical parts that work together to create the movement in any ride. These parts are also responsible for securing riders in place so they are not thrown from the ride. When these parts break down, such as a damaged or faulty seatbelt in a car or loss of integrity to the structure itself, the chance of injury rises greatly.
Passenger Disregard for Proper Use – As with any situation, it is important for passengers to follow any instructions that a ride operator gives. Not following the correct way to sit, failing to secure yourself or another passenger, or moving while the ride is in motion in an improper way can put you and others at risk of injury.
The Design of the Ride – The high speeds, sharp turns, and climbs and drops of an amusement park ride are capable of putting riders at risk of an injury. In extreme cases, the design of the ride can cause neck injuries as well as headaches, dizziness, or serious damage to the head and eyes.
Contact our Lexington attorneys today at (859) 550-2900 or fill out an online contact form to receive a free consultation.
Common Types of Amusement Park Injuries
There is a wide range of potential injuries that a victim can suffer on an amusement park ride. Between the cuts and bruises – or even fatal events – injuries people have been known to sustain include:
Head/Neck Injuries – The collisions from seemingly harmless rides like bumper cars are sometimes enough to cause damage that requires medical attention. Spinning rides and roller coasters, with their fast and sudden turns and other movements, can also bring about these injuries.
Broken Bones/Ligament Damage – The same forces that harm the head and neck area of the body are strong enough to negatively affect joints and bones resulting in breaks and tears in ligaments and tendons.
Aneurysms – The speed of roller coasters and other rides can bring on brain aneurysms.
Strokes – If there is significant trauma to the neck area, it can cause a person to suffer a stroke, compounding their injuries and increasing the risk of a fatality.
Drowning – There are a number of amusement parks that are water-themed or offer some sort of water ride/attraction. Suffering an injury or simple misfortune while on this type of ride can cause a patron to drown.
What to Know When Considering Filing a Legal Claim
The way that amusement parks are regulated by the government is based on the site's classification. There are two different categories:
As their names imply, fixed-site parks reside permanently in one location and do not travel from city to city like their counterparts. Among the more famous and well-known of this variety are Six Flags and Disneyland.
Your local carnival or county fair usually holds a mobile park and its rides. These parks and rides are regulated by the Consumer Product Safety Commission but the organization's jurisdiction does not extend to fixed-sites.
Some states take on the responsibility of regulating and inspecting the fixed-site amusement parks within their borders. Others share the work with insurance companies, among other parties, to provide the safest possible experience for patrons.
When you've been injured, it is natural to wonder whether or not you can receive help/compensation for your troubles and expenses. Fortunately, an injury sustained on an amusement ride does come with many options for legal claims.
While there are a number of options that are dependent on the nature of the accident, the two most frequently filed types of claims are based on negligence and product liability:
Negligence Claims – In this type of claim, it must be proven that defendant in the claim was required by law to act in a careful manner; that they failed to do so and that they brought about the injury suffered by the plaintiff as a result. An amusement park is responsible for what its employees do – or fail to do – and thus can be sued for their negligence. Examples of negligent behavior at amusement parks include:

Inadequate warnings for riders
Absence of signs warning passengers about the dangers a ride may present for people with certain medical conditions (i.e. heart problems)
Improperly training operators
Not maintaining equipment according to required standards
Not conducting regular inspections of rides
Improperly operating rides
Failing to give proper safety instructions to passengers on rides
Product Liability – In some cases, there is no failure on the part of any other person in keeping a patron safe. Rather, the individual is hurt because there is something defective in the ride itself or in one of its components. Whether the defect is in the actual structure of the ride itself or in the design, a product liability claim could either be filed against the manufacturer of the ride or the company that is responsible for making the parts.
The amusement park injury attorneys at Minner Vines Moncus Injury Lawyers can help you prove that the part was indeed defective.
Types of Compensation
While amusement park cases might not receive the same amount of attention as other personal injury cases, Minner Vines Moncus Injury Lawyers knows that these injuries are no less serious, or costly, than any other.
Our team will work tirelessly to make sure you get as much aid as possible to cover the following:
Loss of Earnings – Any injury can cause you to miss time from work and we will strive to make sure that you recover wages for time lost.
Medical Expenses – Medical bills can add up quickly and compensation for both past, present, and future expenses can be obtained.
Loss of Quality of Life – Injuries can affect your ability to enjoy hobbies and can negatively impact your personal relationships as well.
Emotional Distress – The damages are paid out to compensate you for the psychological toll of the experience.
Disfigurement – These damages are paid out when your injury causes your physical appearance to change in such a way that it impedes your ability to live a normal life.
No matter the circumstances under which you are injured at an amusement park, it is important to act quickly. Do not wait and do not suffer silently.
Contact a Lexington Injury Lawyer
Contact Minner Vines Moncus Injury Lawyers today at (859) 550-2900 or fill out an online contact form for a free, no-obligation consultation. Our experienced legal team will make sure that those responsible are held accountable and compensate you for the trouble they have caused you or your loved one.
Our personal injury law firm in Lexington, KY also provides: