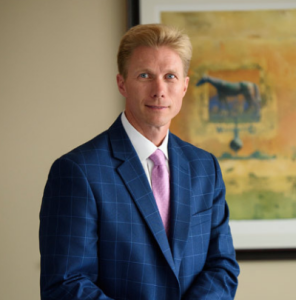 If you or a loved one have fallen victim to an auto-pedestrian accident, then you are well aware of the pain and suffering that comes from such an ordeal. To deal with the emotional and physical distress that comes with this type of life-altering event, a legal claim may be necessary to obtain the compensation needed for recovery.
With decades of attorney experience, the Lexington injury lawyers at Minner Vines Moncus Injury Lawyers know exactly how to navigate these complex legal situations. Our Lexington pedestrian accident attorneys will protect you from the schemes of negligent parties and their insurance companies that try to deny you what is rightfully yours.
Time is of the essence when filing a personal injury claim, so call our trustworthy and hardworking team of Lexington pedestrian accident attorneys now at (859) 550-2900, fill out a contact form, or chat with us live to schedule an appointment.
Know that you are not alone in your suffering. Minner Vines Moncus Injury Lawyers wants to help you find the means to recovery.
Minner Vines Moncus Injury Lawyers Can Help You Navigate Your Claim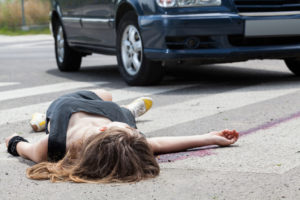 The highly-qualified team of personal injury lawyer in Lexington at Minner Vines Moncus Injury Lawyers know that auto-pedestrian accidents can become legally complex because of the many variables at play. We want to take this stress off your shoulders by effectively handling your claim and developing a strong case with numerous points of evidence so that you can secure the recovery needed to get your life back on track.
Together with a supporting team of medical doctors, engineers, investigators, accident research specialists, and other legal professionals, we will work diligently to develop the best case for you. Our mission will always be to help get you the compensation your injuries warrant.
With our attorneys being responsible for over $1 billion collected for our clients, it is safe to say that your team at Minner Vines Moncus Injury Lawyers can deliver the solutions you need to begin healing.
Contact us today at (859) 550-2900 for a free, no-obligation consultation. Help is just a phone call away.
Common Causes of Auto-Pedestrian Accidents
Understandably, the trauma from a pedestrian accident can lead to confusion and gaps in memories for victims. A victim's recollection of the events may be a bit cloudy because of the physical and emotional injuries sustained, thus, many details from such an accident are gathered from eye-witnesses.
Luckily, our attorneys have a wealth of experience in collecting such testimonies and evidence, and can also help victims of auto-pedestrian accidents better recall what happened before, during, and after the accident.
In terms of common causes of auto-pedestrian accidents, we have noted seven of the most frequent causes below:
Unmarked Crosswalks
Many intersections have designated lines and signals for pedestrians to cross. However, many others do not, especially in rural areas, and these unmarked zones can be dangerous for individuals walking.
Distracted Driving
The use of electronic devices and texting have undoubtedly increased the number of distracted driving accidents. In a split second, a pedestrian can be struck by a distracted driver who was staring at their phone.
Distracted Walking
Just as drivers need to pay attention, pedestrians should be cautious of their surroundings as well. Distracted walking can include using a cell phone or listening to music while traveling, which can inhibit your ability to pay attention to your surroundings.
Left-Hand Turns
Often times, drivers focus their attention on on-coming traffic when making a left turn. This causes drivers to neglect to look out for pedestrians at crosswalks. This is the reason why more pedestrians get hit by left-hand turns than any other situation.
Reduced Visibility at Night
Headlights are often not enough to have a view of all your surroundings while driving at night. Pedestrians that walk at night are more likely to be hit because of a lack of visibility.
Impaired Driving
Drinking and driving is illegal for good reason. Not only can this combination cause auto collisions, but it is a major cause for pedestrian fatalities.
Victims of pedestrian accidents should seek help for their emotional, financial, and physical damages by pursuing the expert legal help of Lexington attorneys today.
Common Injuries in Pedestrian Accidents
Pedestrians are no match for the force and weight of a moving vehicle. Injuries will vary depending on the specific circumstances of the incident, but in worse case scenarios, an individual may suffer a wrongful death at the hands of a negligent driver.
The injuries suffered by the pedestrian will vary depending on height, weight, the speed of the vehicle, and where the pedestrian was hit. For example, because children are shorter, they are more likely to sustain upper body injuries such as head and neck trauma. Adults are prone to leg injuries due to height, as a vehicle will likely strike them below the pelvis (depending on the height of the vehicle).
Physical injuries suffered in an auto-pedestrian accident can include but are not limited to:
Musculoskeletal injuries
Soft tissue damage
Cuts and scrapes
Tendon damage
Blood vessel rupture
Abdominal injury
Knee ligament damage
Facial injury
Neck injury (whiplash)
Head injury
Brain trauma
The severity of the injury can range from short-term to long-term, and in some cases, result in permanent debilitation. Speed is a major factor in the types of injury suffered, and pedestrians struck by a vehicle going 15 MPH or faster are more likely to suffer severe injuries or even death.
Victims of an auto-pedestrian accident are also likely to deal with emotional and mental trauma.
The Lexington personal injury attorneys at Minner Vines Moncus Injury Lawyers know that medical treatment can create financial stress on top of all other concerns. This is why you need our dedicated team to get you the compensation necessary to afford treatment.
Tips to Avoid a Pedestrian Accident
Drivers:
Be aware of all of your surroundings. Pedestrians do not always cross in designated crosswalks.
Follow the speed limit, especially in school zones, parking lots, and other congested areas.
Stop well behind marked crossing strips to allow space to walk and other vehicles to see the pedestrians.
Do not get behind the wheel if you are impaired or under the influence of drugs or alcohol.
Avoid distracted driving such as texting or other activities that require you take your eyes off the road.
Pedestrians:
Walk in designated crosswalks, sidewalks, and bridges. Wait for signals to cross.
Make yourself as visible as possible and make eye contact with drivers before crossing.
If there is no designated cross area, walk through well-lit, clear paths with less congestion.
Do not walk on busy roads such as highways, interstates, and other crossing-prohibited streets.
Avoid consumption of alcohol or other drugs that may cause you to act without proper regard to your safety.
Although pedestrian accidents often happen in part of driver negligence, the pedestrian may also hold some liability. In Kentucky, any compensation you receive will be minimized by the percentage of fault that your actions played.
Trust in the dedicated pedestrian accident attorneys at Minner Vines Moncus Injury Lawyers to defend you in court and secure your compensation.
Compensation You Can Receive
The skillful Lexington attorneys at Minner Vines Moncus Injury Lawyers can help you recover damages for the following:
Medical Treatment – Compensation for medical bills, treatment, and even rehabilitation for your physical injuries can be obtained.
Loss of Earnings – Lost wages from an inability to work can be recovered.
Impact of Injuries on Daily Tasks – Some physical injuries can impact your "normal routine," and these damages can be recovered.
Lost Opportunities – Compensation for opportunities that would have helped improve your financial situation and quality of life may be included.
Future Earnings – Long-term injuries or financial burdens can affect the way you work and what you can earn in the future.
For those that have lost a loved one to a pedestrian accident, Minner Vines Moncus Injury Lawyers lawyers can also help to recover damages for but not limited:
Medical expenses before the death.
Funeral and burial expenses.
Loss of a primary household provider.
We know how to get results and we can do the same for you.
Contact a Lexington Pedestrian Accident Lawyer
Feel confident in your pursuit to recover from your injuries. Contact Minner Vines Moncus Injury Lawyers today, and fill out a contact form to schedule a free consultation today.
There is no better team to work with than the highly-recognized, caring and committed lawyers at Minner Vines Moncus Injury Lawyers.