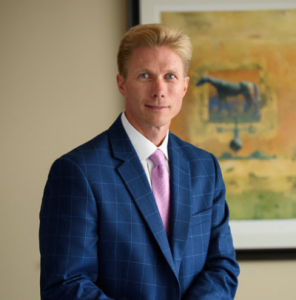 Contact the personal injury lawyers at Minner Vines Moncus Injury Lawyers today at (859) 550-2900 and schedule a free consultation if you have been injured in a farming accident.
A farming accident can be one of the most traumatic experiences a farm worker undergoes. Not only can the injuries they suffer cause permanent disability, but they can also cause enormous financial strain.
Sadly, in some instances, a farming accident can even result in the loss of life.
Lexington is well known as being a long-standing farming community within the state of Kentucky and we know that many families in the area are involved in the industry. There are risks, however, involved with farm work. The physical nature of farm work coupled with heavy-duty farm equipment can easily lead to a farming accident.
If your farming accident occurred as a result of another individual's negligent behavior, then you have the right to seek justice. Contact The Lexington farm accident lawyers at Minner Vines Moncus Injury Lawyers we are ready to provide you with the legal care you deserve.
Farming Accident Cases Minner Vines Moncus Injury Lawyers Can Handle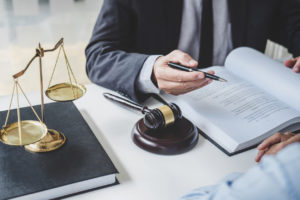 Much of the reason why farming accidents tend to occur is due to the use of heavy-duty farming equipment and machinery. This is coupled with the fact that, oftentimes, farm work is done independently and in isolated locations.
If the farming machinery is faulty or lacks proper safeguards, shut-offs, or shields, a variety of accidents can occur, including but not limited to:
Agricultural Machinery/Vehicle Accidents

Tractor overturns
Entanglement with machinery such as:

Augers
Combines
Hay bailers
Corn pickers
Barn cleaners
PTO shafts
Other farm machinery

Farm Structure Accidents

Silo/grain entrapment
Suffocation
Electrocution
Falls
Falling structures or objects striking workers

Farm Animal Accidents/Incidents

Impalement accidents
Trample accidents
Machinery accidents

Farm Pesticide Accidents
When you have been involved in a life-changing farming accident, know that there is a Lexington personal injury lawyer who has the experience and skill to defeat large farming corporations who may deny their responsibility to you.
Contact the farming accident lawyers at Minner Vines Moncus Injury Lawyers today at (859) 550-2900 to schedule a free consultation.
Common Type of Injuries Sustained in a Farming Accident
As one may expect when working with dangerous machinery, injuries sustained can range from minor to much more grievous. Some of the most catastrophic injuries that a farm worker can suffer from include:
Suffocation
Broken bones
Loss of limbs
Traumatic brain injuries
Fertilizer burns
Toxic gas exposure
Chemical poisoning
The National Institute for Occupational Safety and Health (NIOSH) has done an exceptional job compiling data highlighting just how dangerous working in the agricultural industry can be. According to the organization:
Approximately 100 agricultural workers suffer from a lost-work-time injury every day.
A 2021 study estimated that over 4,000 youth are non-fatally injured youths are treated in emergency departments due to agricultural activities.
Tractor overturns are the leading cause of farming accident fatalities, accounting for approximately 90 deaths annually.
Tragically, the agricultural industry also has its fair share of fatalities as well. The NIOSH reported that:
In 2019, 410 farmers and farm workers perished from work-related injuries.
Transportation incidents — like tractor overturns — were the leading cause of death among agricultural workers.
This is why it is imperative that when working as a farm hand, safety protocols should be followed to-a-tee and protective gear used at all times. Also, workers should not be afraid to ask for help if in need of assistance or if a task is unclear. Farm workers should always avoid operating heavy machinery when under the influence of drugs or alcohol.
Damages Awarded for a Farming Accident
While farming accidents can be complicated because of the locations in which they generally occur (a domestic dwelling/workplace), the experienced farm injury attorneys at Minner Vines Moncus Injury Lawyers will be able to help you successfully navigate these complexities to deliver the recovery you deserve.
Your Lexington farming accident attorneys at Minner Vines Moncus Injury Lawyers can help you seek damages for:
Lost wages.
Loss of projected income if you are unable to work following your farming accident.
Medical expenses such as surgeries, medication, painkillers, and/or specialist visits.
Fees associated with occupational, physical, and other types of rehabilitative therapies.
Necessary medical equipment including a wheelchair or any other accessories needed to navigate through your home.
Daycare expenses if you become unable to take care of your children.
Loss of quality of life.
Funeral or burial expenses if the farming accident results in the death of your loved one.
Our experienced attorneys will thoroughly analyze your claim to determine whether or not you will be able to make a claim. If another party is found to be liable for your injury, we will fight night and day to ensure that you receive the compensation needed to get your life back on track.
Determining Liability in Your Farming Accident Claim
If it can be determined that another negligent party was responsible for your injuries, then you have the right to seek compensation to make up for your losses.
Examples of negligence that may validate your claim include:
Fires or explosions caused by electrical code violations, grain dust, or chemicals that were improperly stored.
Failure on part of a farm machinery manufacturer, its subsidiaries, dealers, or independent distributors to warn of any predictable hazardous conditions.
Breach of warranty.
Power takeoff malfunction.
Safety shutoff malfunction.
Improper maintenance or repair on machinery.
Farming equipment with design or manufacturing defects.
Missing or removed safety guards, shields, and other safety devices used on or for farming equipment.
Motor vehicle accidents.
Unsafe working conditions.
Failure by the agricultural company to provide adequate training to you.
Our Lexington farming accident attorneys have developed close professional relationships with medical and forensic experts in our area to help determine liability for our clients' cases. We will, therefore, collect and preserve evidence of the farming accident to determine how it occurred.
What You Should Do if You Have Been Involved in a Farming Accident
The first step to securing compensation for expenses related to your farming accident is to seek out an experienced farming accident lawyer. Our personal injury attorneys at Minner Vines Moncus Injury Lawyers can offer much more than just a sympathetic ear, we can offer legal guidance to meet your needs and make the claim process as smooth as possible.
With decades of experience in helping victims of personal injury accidents, including farming accidents, we recommend that victims take the following steps:
File a Worker's Compensation claim. Doing so expedites necessary medical attention and disability benefits.
Consider filing a Social Security Disability claim if you are unable to return to work within a year.
File for additional public benefits that are available such as Medicaid, public housing, and/or county assistance.
If you are unsure as to how to go about the process of seeking these additional forms of recovery, our attorneys are more than happy to guide you in these processes as well.
A Legal Team You Can Depend On. Results You Deserve.
At Minner Vines Moncus Injury Lawyers, we take pride in the fact that we have advocated for the innocent victims that have been injured in farming accidents for well over a century. We will use our sound methods to fight your farming accident case to seek the maximum amount of compensation you need to get your life back on track.
Rest easy knowing that we are fighting for you. Justice is on your side. Contact us at (859) 550-2900 to set up your free, no-obligation legal consultation today.
Our Lexington personal injury law firm also provides:
Lexington, KY Brain Injury Lawyers
Lexington Personal Injury Lawyers