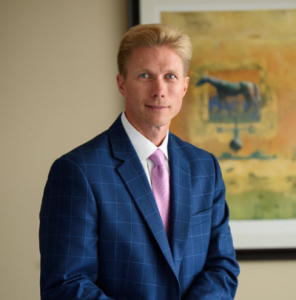 Your family might be entitled to substantial compensation if your child suffered a birth injury in Lexington, KY. The experienced Lexington birth injury lawyers at Minner Vines Moncus Injury Lawyers are here to help you maximize your financial recovery for medical bills, reduced quality of life, and the suffering your child may experience.
We'll put our 7+ decades of combined experience to work to hold negligent doctors and medical staff fully accountable for the harm they've caused your precious newborn child.
Our law firm offers a free initial case evaluation, so don't hesitate to call (859) 550-2900 or contact our compassionate team to schedule yours today.
How Minner Vines Moncus Injury Lawyers Can Help If Your Child Has Suffered a Birth Injury in Lexington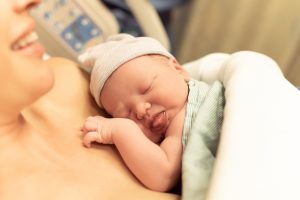 To you, the fact that your child has been injured at birth is the only thing that matters. Unfortunately, the negligent healthcare provider, the hospital, and the insurance company won't feel the same. In fact, they'll do everything in their power – and use every resource available to them – to fight you as you pursue compensation.
You deserve to have a legal advocate in your corner to help you stand up and fight. That's why the Lexington personal injury lawyers at Minner Vines Moncus Injury Lawyers should be your very first call after your child gets hurt.
The lawyers of Minner Vines Moncus Injury Lawyers have been dedicated to providing top-level legal representation to injury victims for decades. Our attorneys are among the most respected and feared in the state of Kentucky. We're recognized as leaders in personal injury law by SuperLawyers, Best Lawyers in America, US News & World Report, LawDragon.
When you hire our law firm to handle your birth injury case, we will:
Coordinate and oversee an in-depth investigation into your child's birth injury
Request, secure, and analyze medical records related to your medical care from pregnancy through delivery
Consult with leading medical experts, including specialists in obstetrics and gynecology
Handle all conversations and negotiations with the hospital and/or insurance provider
Have our top-rated Kentucky trial attorneys bring your case to a jury in Fayette County if you get anything less than a fair offer for your family's suffering.
Contact our law offices, conveniently located in downtown Lexington, to speak with a member of our legal team about your case today. By turning to our medical malpractice lawyers in Lexington for help, you'll give yourself the best opportunity to not only win your birth injury case but get every last cent your injured child deserves.
How Common Are Birth Injuries? [2022 Update]
As a new parent, nothing is more important than the health and safety of your newborn child. You trust that your doctor and everyone else involved in your pregnancy, labor, and delivery will do everything they can to keep your baby safe.
Unfortunately, birth injuries are all too common. In fact, for every 1,000 babies, between 6 and 8 suffer an avoidable injury at birth. Whether the child is born in a public or privately run hospital often influences the injury rate.
According to the CDC, 3,613,647 children were born in the United States in 2020. That means as many as 28,909 children suffered birth injuries that year. That's 79 birth injuries a day.
What is a Birth Injury?
A birth injury is defined as physical trauma to a newborn child. A birth injury can occur during the mother's pregnancy, labor and delivery, or immediately after a child is born.
Common Types of Birth Injuries
Any physical trauma or damage can be considered a birth injury if it happens before, during, or immediately after childbirth.
However, the most common types of birth injuries include:
Brain injury, typically as a result of oxygen deprivation (perinatal asphyxia)
Shoulder dystocia
Cerebral palsy
Brachial palsy
Caput succedaneum
Cephalohematoma
Fractures
Brachial Plexus injury
Cranial nerve damage
In some instances, a birth injury can be fatal. In 2020, 6.1% of all infant deaths were the result of unintentional injuries like these.
If your child suffered a fatal birth injury in Kentucky, contact Minner Vines Moncus Injury Lawyers for immediate assistance.
Our Lexington wrongful death attorneys can help you file a lawsuit and pursue financial justice from those responsible. While money will never bring your child back or take away your indescribable pain, it can provide a sense of justice and perhaps keep other children from suffering the same types of avoidable fate in the future.
Are There Risk Factors for Birth Injuries?
There are many factors that can, directly and indirectly, contribute to a birth injury.
Children are more susceptible to birth injuries if:
They're born prematurely (before the 37th week of pregnancy)
They're in a breech position
The umbilical cord is wrapped around the child's neck in the womb
The mother has a narrow birth canal and/or the child is too large (cephalopelvic disproportion)
The mother suffers from preeclampsia (sudden high blood pressure)
The mother has an infection or illness
The mother presents with gestational diabetes, or
The mother receives an epidural or other medication during labor and delivery.
Just because a child is more susceptible to a birth injury doesn't mean that they should experience injuries during childbirth.
What Causes Birth Injuries in Kentucky?
Common causes of birth injuries include:
Negligent prenatal care during pregnancy
Failure to monitor the mother and child during labor and delivery
Prolonging labor and delivery
Failure to perform a timely C-Section
Failure to monitor fetal distress
Use of vacuums, forceps, and other medical devices to assist in the child's birth
Lack of communication between medical staff and professionals
Refusal to listen to a mother's concerns
Uterine rupture
Oxygen deprivation, and
Improper use of medications such as Cytotec or Pitocin.
OBGYNs, surgeons, nurses, anesthesiologists, and other healthcare providers specializing in pregnancy, labor, and delivery should have the ability to identify potential problems, navigate unforeseen complications, and provide a level of care that minimizes the risk of injury to the mother and child.
Unfortunately, medical errors happen, and healthcare providers get careless. When they do, and a child is injured as a result, it's important to speak with the Kentucky birth injury lawyers at Minner Vines Moncus Injury Lawyers as soon as you can. You may have a legitimate birth injury lawsuit on your hands, and we can help you seek maximum compensation for your child's trauma.
Who is Liable For My Child's Birth Injury?
Not all birth injuries can be avoided. Some babies suffer physical trauma, despite the fact that they received excellent medical care. If your child was injured because a medical professional was negligent, then you might have a legitimate case for compensation.
How do you know if negligence contributed to your child's birth injury in Lexington?
In Kentucky, medical professionals are held to extremely high standards. They go through extensive schooling, training, and testing because they're entrusted with their patients' health, safety, and lives. So, courts have held that the standard of care for healthcare providers is "good medical practice," or, in other words, "what is customary and usual in the profession."
Did the healthcare professionals involved with your child's care meet this standard? Did they have and exercise the knowledge, skill, and level of care that's typical in their area of medical expertise? Would another doctor or nurse in their specialization have done something differently to achieve a different result?
If your healthcare provider didn't meet the standard of care required of them, they might be considered negligent under Kentucky state law. When a medical provider is negligent and a child is injured at birth as a result, they can be legally and financially liable.
Liable parties might include:
OBGYNs
General practitioners
Nurses
Surgeons
Physician assistants (PAs)
Anesthesiologists
Hospital staff
Hospital administrators, or
A company responsible for manufacturing defective medical devices and equipment.
Our Lexington medical malpractice attorneys can help you fight to hold negligent healthcare providers and other third parties accountable. Contact our law offices to discuss your legal options and your child's birth injury case today.
What Compensation is Available to Birth Injury Victims in Kentucky?
Under Kentucky state law, birth injury victims can seek both economic and non-economic damages from negligent healthcare providers.
Economic damages can compensate for:
Injury-related medical expenses – both present and future
Rehabilitation and therapy
Medical equipment
Medication
Necessary modifications to the child's home to address a physical disability
Permanent disability and impairment
Loss of the child's future income, wages, or earning capacity
Non-economic damages can compensate for:
Mental anguish
Depression and anxiety
Disfigurement and scarring
Loss of quality of life
Many states have caps on non-economic damages in medical malpractice and birth injury lawsuits. Kentucky is not one of those states. You can secure a sizable financial award to compensate for your child's avoidable pain and suffering. Punitive damages might even be available if the healthcare provider's conduct was oppressive, fraudulent, or malicious.
What is My Child's Birth Injury Case Worth?
Every case is different. It will ultimately depend on the type of injury your baby suffered, the extent to which that injury will affect their life, and if they'll ever make a full recovery. The more serious your child's injuries, the more a related civil birth injury case is likely worth.
Expect the hospital and their insurance company to fight you every step of the way as you pursue compensation. They're more interested in their bottom line than making things right for your family. Hiring our Lexington birth injury lawyers will force them to come to the table and really give your case the attention it deserves. We're known for being relentless advocates for our clients – and that's never more true than when a child is involved. Our law firm will work tirelessly to help your family secure maximum compensation in your birth injury claim.
How Long Do I Have to File a Birth Injury Case in Lexington, Kentucky?
The statute of limitations for most personal injury lawsuits – including those involving a birth injury – is just one year.
That one-year clock begins to run the moment your child was injured at birth or whenever the injury was reasonably discovered – whichever is later. At most, you'll have five years from the date of when your child was injured to take action.
If you miss the deadline that applies to your case, you'll forfeit the ability to file a lawsuit and recover the compensation your child deserves.
Protect your family and your rights by calling our Lexington personal injury attorneys for help as soon as you discover your child has been injured.
Schedule a Free Consultation With Our Trusted Lexington Birth Injury Lawyers
Has your child suffered brain damage, broken bones, or another type of birth injury in Lexington, KY? If so, you may be entitled to substantial compensation for future medical bills and other costly damages. The Lexington birth injury attorneys at Minner Vines Moncus Injury Lawyers can help you maximize your financial recovery. Our attorneys have won over a billion dollars for our clients and their families. We're ready to fight to get the best possible results for you.
Give us a call or connect with us online to get started with a free case evaluation. Since we work on a contingency basis there's absolutely no fee unless and until we win your birth injury case.
Our Lexington personal injury law firm also provides:
Lexington, KY Brain Injury Lawyers
Lexington Personal Injury Lawyers
Lexington Product Liability Lawyers
Wrongful Death Lawyers in Lexington, Kentucky