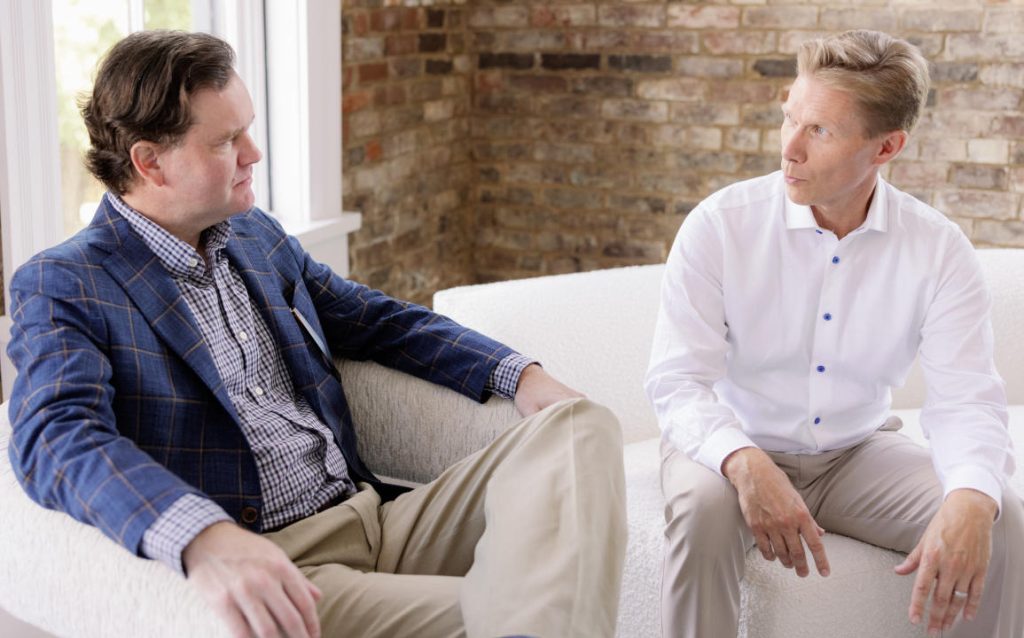 Have you been injured or lost a loved one in a Lexington construction accident? You may be entitled to compensation in a workers' compensation claim, a third-party claim for premises liability, or a product liability claim against a manufacturer of a dangerous or defective piece of equipment.
At Minner Vines Moncus Injury Lawyers, our Lexington, Kentucky personal injury law firm is here to help you after a construction accident. Contact us or call (859) 550-2900 to arrange your free case evaluation. Our Lexington construction accident lawyers will review the details of your accident, answer your questions, and offer legal guidance. If we represent you, we will not charge any legal fees unless we recover money for you.
How Our Lexington Personal Injury Lawyers Can Help If You've Been Hurt in a Construction Accident
Construction sites are extremely dangerous. If your injury was caused by the negligence of a third party, you may be entitled to compensation in a personal injury or wrongful death claim.
The attorneys at Minner Vines Moncus Injury Lawyers have been defending the rights of construction accident victims for decades. Our attorneys a long and storied history of success obtaining settlements and trial verdicts.
Unlike other firms that quickly settle cases for low amounts, we prepare every case for trial and will try a case in court if a fair settlement cannot be quickly reached. This approach has helped our attorneys recover over one billion dollars in compensation on behalf of our clients.
When you hire us for your Lexington personal injury lawyer, you can expect us to:
Gather records and documentation. Our team will gather all records related to your claim, including your accident report, medical records, bills, and insurance information.
Conduct an extensive investigation. We will independently investigate the incident to determine the cause of your injuries. We will review the police and medical records, security camera footage, dashcam footage, and other logs and records to identify potentially liable parties.
Work with industry experts. We work with leading experts in Kentucky, including schedule and delay analysts, architects, construction consultants, engineers, estimators, project managers, roofing consultants, and more.
Defend you against attempts to blame you for your injuries. Employers, general contractors, and insurance companies will often try to blame construction workers for their injuries. We will stand up against unfair attempts to attack your credibility or place fault on you.
Manage all aspects of your injury claim. We will handle communications with opposing counsel and insurance companies, while you focus on recovery and healing.
Negotiate a fair settlement. We will fully document your injuries and damages in order to recover the maximum compensation you are entitled to for medical expenses, lost earnings, and pain and suffering.
Our Lexington personal injury attorneys have received national recognition for our representation of people like you. We are not afraid to take on big companies, whether they are manufacturing, property, pharmaceutical, or insurance companies. Contact us today for a free consultation to see how we can help you.
How Common are Construction Accidents in Lexington, KY? – January 2022 Update
The Occupational Safety and Health Administration (OSHA) reports that construction sites are the location of more fatal injuries than any other type of workplace in the United States. In fact, more than a dozen Americans die at work every day.
In 1970, there were about 38 deaths each day in workplace accidents. By 2019, nearly 50 years later, that number of deaths was down to 15 deaths each day. However, the construction industry remains deadly. According to OSHA, around 20% (1,061) of worker fatalities in 2019 were in the construction industry– accounting for one in five worker deaths for the year.
Kentucky's incidents of workplace accidents are above the national average. In 2019, Kentucky had an incidence rate of 3.2 non-fatal injury cases per every 100 full-time workers. However, the 2021 statistics showed that between 2019 and 2020, 5 of every 100,000 workers in Kentucky were fatally injured.
How Can I Recover Compensation After a Lexington Construction Accident?
If you are injured in af construction accident, you have several possible paths to recover compensation:
A workers' compensation claim against your employer
A third-party lawsuit against an equipment manufacturer, the property owner, general contractors or subcontractors, or architects or engineers.
Every state, including the commonwealth of Kentucky, has workers' compensation systems in place to provide compensation when they are hurt on the job, regardless of whether the employer was negligent. After an accident, our construction accident attorneys at Minner Vines Moncus Injury Lawyers can help you determine possible paths for recovering compensation.
What Kind of Construction Sites Cause Accidents and Injuries in Lexington, KY?
Construction sites in Kentucky are rapidly changing environments. Certain hazards may be present one day, with completely different hazards present the next day. Construction sites can vary widely.
Here are a few types of construction sites where accidents can occur:
Residential home sites (homes, condominiums, apartments)
Highway/road construction and repairs
Municipal buildings and parks
Hotel construction sites
Nursing home construction sites
Commercial buildings (retail stores, warehouses, manufacturing plants)
Industrial projects (sewer lines, water treatment plants, dredging projects)
Construction accidents and workplace injury claims can have complex liability issues depending on who is responsible for the environment. Lawsuits and claims may involve federal and state regulations. Having a dedicated lawyer with extensive knowledge of legal issues and experience handling construction accidents can help you obtain the best result for your case.
What Are Common Types of Construction Accidents?
Construction accidents can take many forms.
Some of the most common types of accidents that occur on construction job sites include:
Falling objects, debris, or equipment.
Becoming trapped or stuck between objects or machinery (sometimes referred to as "caught-between accidents")
Falls from ladders, rooftops, or scaffolding
Falling down staircases
Electrocutions from exposed wires, downed power lines, and unfinished electrical systems
Explosions from compressed gas cylinders, flammable and combustible liquids, and temporary heating devices
Trench or ground collapses
Being struck by a vehicle or tractor
Exposure to chemicals
Overexertion and heat stroke
Inhalation of airborne fibers and materials
Construction accidents frequently occur because of negligence on the part of equipment manufacturers, property owners, construction site managers, and employers. Liability in a construction accident will depend on the specific facts and who was responsible. Employers and site managers must do everything they can to protect employees, subcontractors, and visitors.
We'll Fight to Recover Compensation For All Of Your Lexington Construction Accident Injuries
Construction accidents, by their nature, often cause catastrophic injuries.
The law office of Minner Vines Moncus Injury Lawyers, has handled claims involving life-changing injuries such as:
With our attorneys' significant experience in personal injury litigation, our attorneys and medical experts know how to calculate damages, including medical costs and lost wages. We will also estimate the value of your non-financial damages, such as pain and suffering and emotional distress.
Who Is Liable For A Slip and Fall Accident at a Lexington Construction Site?
People are often injured in slip and fall accidents at construction sites.
Falls may also result from:
Scaffolding collapses
Faulty stairways
Unguarded elevator shafts
Unmarked trenches
Unmarked ledges
If you are not an employee, you may be able to recover financial compensation from a negligent party in a premises liability claim in Lexington. A premises liability claim will depend on the nature of the hazard and who was responsible for the construction site. Property owners must warn others about dangerous health and safety hazards so that injuries and fatalities can be prevented.
If the owner of the site has not released control of a property to a contractor or other third party, they may be liable. Hazards can be very quickly removed or repaired, so it's important to photograph and document accidents and injuries. For example, a loose extension cord that is a trip hazard can be removed in a matter of minutes. After a construction site accident, it is critical to preserve evidence, get medical attention, and speak to an accident lawyer in Lexington as soon as possible.
What Are My Options if a Family Member is Killed in a Lexington Construction Accident?
When an accident is fatal, surviving family members may pursue a wrongful death claim against responsible parties. Losing a loved one unexpectedly in a construction accident is heartbreaking and devastating. No amount of money can take away the pain of the traumatic loss. However, a civil claim for damages can serve to hold negligent parties accountable, while allowing surviving family members to recover money for final medical expenses, funeral and burial expenses, loss of earnings and monetary contributions the decedent would have earned, and loss of love, care, and companionship.
The attorneys at Minner Vines Moncus Injury Lawyers have represented many families in construction accident wrongful death claims. To learn more about your rights, contact us today.
What is the Time Limit to File a Construction Accident Claim in Lexington?
Like all other states, the commonwealth of Kentucky has specific time limitations for filing civil claims for negligence. For negligence claims involving personal injury, a claim must be filed within one year of the date of injury. Workers' compensation claims are different from negligence claims. Generally, workers have two years to file a workers' compensation claim for most injuries. Claims involving occupational diseases (such as Black Lung) may have a three-year window to bring a claim. It is always advisable to speak to an attorney in Lexington as soon as possible.
Get A Free Case Evaluation With a Lexington Construction Accident Lawyer
If you delay contacting a lawyer, evidence about negligence and responsibility can be lost. You do not need to consult a lawyer's directory to find competent representation. After a construction accident in Lexington or Fayette County, contact the Lexington construction accident lawyers at Minner Vines Moncus Injury Lawyers. Your initial consultation is always free. We will review your accident claim, answer your questions, and offer legal advice, resources, and support. Call us at (859) 550-2900 to speak with an attorney about your case.
Our personal injury law firm in Lexington, KY also provides: