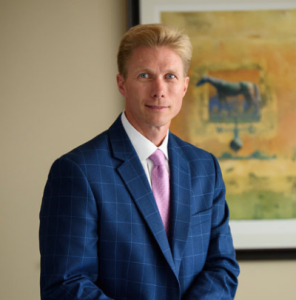 If you or your loved one has suffered through nursing home abuse, you deserve justice. Contact a nursing home abuse lawyer from Minner Vines Moncus Injury Lawyers today at (859) 550-2900 and start fighting for recovery for the atrocious conduct of those who hurt you.
We have recovered tens of millions for injured victims of car accidents in Lexington, motorcycle accidents, Lexington truck accident injuries, slip and fall cases, wrongful death claims, brain injury cases, and more. Our results speak for themselves.
The Lexington attorneys at Minner Vines Moncus Injury Lawyers are ready to fight for you. Schedule an appointment with one of our compassionate and experienced lawyers. We will do everything we possibly can to right this wrong.
Why Do I Need to Hire a Nursing Home Abuse Attorney?
Hiring an experienced Lexington personal injury attorney will greatly increase your chance to prove the other party's liability and it will help ensure your case goes as smoothly, efficiently, and effectively as possible. A nursing home abuse attorney will have extensive knowledge of the law surrounding elder facilities regulations and will be able to independently investigate the situation and gather the evidence needed to support your claim.
You should always consult an attorney before signing any legal documents. The nursing home's insurance company or lawyers may offer you a settlement in order to quickly close out your case. Many plaintiffs in these cases have accepted lowball settlements out of fear that they will not receive a better offer. Your attorney will have a good idea of how much compensation you can reasonably expect in your situation and will be able to advise on when to accept a settlement and when to keep negotiating.
Why Should I Choose Minner Vines Moncus Injury Lawyers?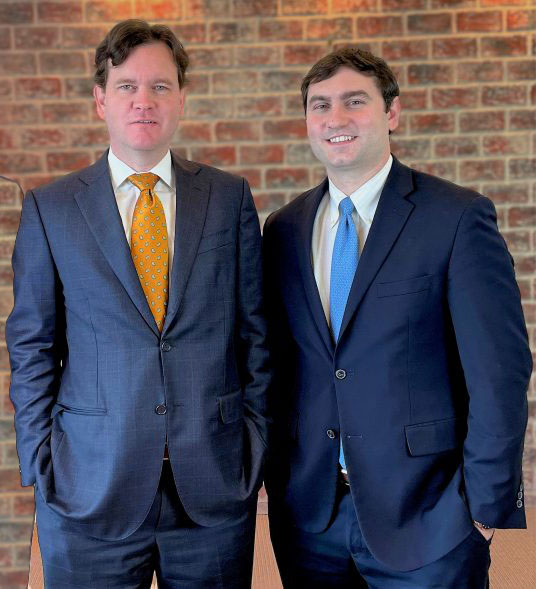 At Minner Vines Moncus Injury Lawyers, we understand the devastating impact that nursing home violence has on an individual and their family. Elder residencies that neglect or abuse their residents need to be held accountable, and victims deserve compensation to help them recover from the abuse. We understand that compensation cannot heal all wounds but recognize that compensation can help ease financial burdens that cause increased stress and anxiety.
The lawyers at Minner Vines Moncus Injury Lawyers have been advocating for injured accident victims for decades. Our lawyers have been recognized by numerous national organizations and have a long list of awards and recognitions. We fight as hard and compassionate for every client alike.
Every case is unique, but we believe that our attorneys' strong track record is a reliable indicator of our determination to obtain favorable results for our clients.
We understand that many worry that hiring legal representation will be too expensive. At Minner Vines Moncus Injury Lawyers, you don't have to worry. We work on a contingency-fee-basis, which means that you only pay for our services if we win your case, at which point we take a percentage of the overall settlement or verdict. If we don't win, then you don't owe us any money. This allows you to hire our firm at no financial risk to you.
We also offer a 100% free initial consultation in which you can tell us about your situation, ask questions, and we'll get to work on your case.
What Are the Signs of Nursing Home Abuse?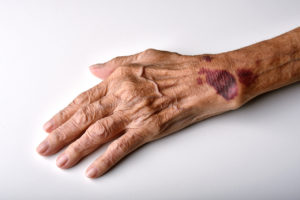 Unfortunately, many cases of nursing home neglect and abuse go unreported. As individuals begin to age and become more feeble, they are often unable to stand up for themselves – either when dealing with verbal or physical abuse. Perpetrators of these types of crimes understand this and take advantage of these individuals who are in a weakened state.
It is extremely important that family members, friends, nursing home workers and supervisors, and other loved ones pay extra attention to these older Americans. Signs of violence or neglect should be thoroughly investigated and can even be confused by accidents.
Because nursing home abuse takes so many different forms — both overt and subtle — it can be difficult to spot signs of the abuse, even for family members, friends or children who see their loved ones frequently. Only 1 in 14 cases are ever reported, which means incidents of nursing home abuse are actually being underestimated, despite the already outrageous figures.
If you believe your loved one may be dealing with nursing home abuse, then pay extra attention to the following signs that may indicate this to be true:
Signs of physical abuse – This can include a number of clear physical signs including

Unexplained broken bones, dislocations or sprains
Bruising or scars on the body
Rope marks
Broken eyeglasses

Lack of proper hygiene – Look for signs of basic hygiene such as skincare, cleanliness and whether or not the person is looking after their clothing and physical appearance. These are things that staff should be paying attention to and could be interpreted as malpractice. If something seems amiss, then it may indicate liability by staff neglect or abuse.
Behavior and social interactions have changed – Has your loved one lost their enthusiasm or does their personality just seem "not quite right?" This may sometimes be due to aging and adjusting to a new environment, however, when this occurs, it often causes the victims to withdraw and keep to themselves, whether out of shame or fear of retaliation from the perpetrators.
Lack of financial awareness – $2.9 billion is lost every year due to financial elder abuse, which can include stolen bank information or even violented by a family member with power of attorney over the victim's checks or income. Does your loved one seem uncertain or worried about where their money is going? Do they lack enough money to get by even though their income should be more than enough? Financial exploitation is one of the most common forms of abusive conduct and includes "cutting corners" by nursing homes that are desperate to turn a profit (69.8% of nursing homes are for-profit businesses).
Mental illness or substance abuse – Emotions such as fear and mistrust are not uncommon but their overall quality of life should not suffer. Nursing home residents should feel that they are able to live safely and peacefully. If they don't, then their emotions may be a warning sign of nursing home abuse. Substance abuse can include prescription medications as well as illegal narcotics and may be a sign that the resident is trying to cope with abuse or perceived abuse. Even if this is not occurring, it is important for the resident to feel like they can safely ask questions and get answers on processes, routines, etc. and that they have someone they can trust to ask and answer these questions.
Emotional or psychological abuse – When visiting a loved one at a nursing home, you may witness residents being belittled, unnecessarily controlled, or threatened by their caregiver. These can be outright signs of abuse and should be noted.
Alzheimer's mistreatment – Due to their loss of cognitive function and the ability to clearly communicate, Alzheimer's patients are more susceptible to abuse in a nursing home. An experienced nursing home abuse lawyer can investigate your suspicions and help protect your loved one.
Overmedication – Some nursing home employees overmedicate residents to make them more cooperative and easier to control. Your loved one may be sleepy, unable to communicate coherently, or confused. Look for these and other side effects if their behavior has changed.
You or your loved one do not have to suffer. The Lexington attorneys at Minner Vines Moncus Injury Lawyers will not allow the perpetrators of these crimes to go unpunished.
Common Types of Nursing Home Abuse in Lexington
When most individuals think of abuse, they often envision physical abuse.
The residents in these environments may be dealing with a wide variety of abuse including:
Not providing basic medical care
Neglect ( lack of food, water, or clothing)
Inadequate clothing to keep resident warm or cool
Humiliating or threatening residents
Social isolation
Listening to resident phone calls
Using private information to intimidate residents
Not allowing patients to meet with others in privacy
Stealing residents' checks or bank account information
Coercing residents into handing over financial rights
Ignoring the content/directions in a resident's will
Providing below standard service
Slow response to emergencies or urgent situations
Nursing Home Abuse and Neglect Statistics [2023 UPDATE]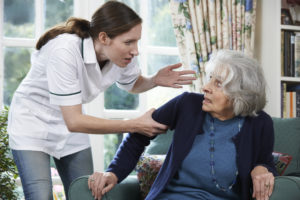 Up to five million older Americans are abused every year. According to the World Health Organization, one in six people over the age of 60 experienced some form of elder abuse in the past year.
An alarming 2 out of 3 staff members in nursing homes or long-term care facilities have admitted to abusing residents within the past year. Sadly, only one in 24 cases of elder abuse is reported. The annual loss by elderly victims of financial abuse is estimated to be a staggering $36.5 billion.
According to the Kentucky Elder Abuse Committee, there was a 10 percent increase in the number of caregivers placed on the Kentucky Caregiver Misconduct Registry in 2021 as compared to the previous year. 2020 saw a 118 percent increase in this number.
The total number of complaints of elder abuse in Kentucky in 2021 was down by about 10 percent compared with 2020. Only 9.5 percent of the complaints in 2021 were substantiated, as compared to 8 percent in 2020. Although the state is receiving fewer overall complaints, more are proving to be valid.
In 2021, Kentucky received almost 1,800 reports of caretaker neglect, 137 of which were substantiated. In addition, there were almost 700 reports of exploitation of elders, 135 of which were substantiated.
There were almost 600 allegations of abuse brought against long-term care facilities in Kentucky in 2021. 2020 saw only 508 of these allegations. The silver lining is only 19 percent of these accusations were substantiated, compared to 22 percent in 2020.
Beyond outright abuse, some recent analyses indicate severe understaffing has increased general neglect of long-term care residents. In addition to more than 164,000 deaths of nursing home residents from the COVID-19 pandemic as of February 2023, an increase of 40,000 unexplained deaths unrelated to COVID occurred in nursing home facilities through 2021.
Nursing Home Abuse and Nursing Home Neglect: What's the Difference?
Nursing home abuse and neglect are different types of misconduct. Nursing home abuse is intentional mistreatment, such as hitting or verbally abusing a resident. The abuser knows (or should know) that their actions are wrong and will lead to harm.
Nursing home neglect is an act or omission that fails to meet a resident's needs and could be unintentional. It is essentially carelessness, such as not moving an immobile resident, resulting in bed sores. You'll have to demonstrate that the nursing home facility breached its standard of care, leading to your loved one's injury.
What Should I Do After I Suspect Nursing Home Abuse?
If you begin to suspect that nursing home abuse may be taking place, you should act quickly. We've listed some of the steps you should take if you are concerned about nursing home abuse:
If there is clear abuse or you believe your loved one is in immediate danger, call 911. Many victims of accidents and physical violence need to be taken to the hospital or at least seen by a doctor. Calling 911 will also bring the police to the scene, which can help keep you and your loved one safe. Police can also help protect the other nursing home residents who may also be experiencing abuse. Police will make a report of what they find at the nursing home, which can be helpful later in your legal case.
Try to stay calm. When your loved one is in a nursing home, and you worry they might be experiencing abuse, it is understandable to become angry, scared, and upset. However, it's important to avoid confronting or engaging with the nursing home, especially any staff you suspect might be abusive. Let your lawyer handle any communication with the nursing home.
Speak with your loved one about your concerns. You should be able to speak to them privately, and if the nursing home management prevents this, then you should report them and contact an attorney immediately. However, be aware that your loved one may be reluctant or unwilling to tell you about the abuse. They may be feeling fearful, ashamed, or simply not want to worry you.
Take photos of anything you see that could be evidence of abuse or malpractice. Obvious signs of abuse that you could document might include unsanitary living conditions or wounds on your loved one. You can also start a journal in which you document your concerns, including anything your loved one mentions to you. Mark down the date and time of your entries.
Report the suspected abuse. Like all states, Kentucky has a form of protective services for adults. You can report the suspected abuse to Kentucky's Adult Protection Branch of the Department of Health and Family Services by calling (800) 752-6200.
Contact an attorney as soon as possible. Your attorney will help you understand your legal rights in this situation and how you can keep your loved one safe and access compensation to help you and your loved one recover from the abuse. Not only can filing an injury claim or lawsuit help you access compensation, it is important to help stop the nursing home from continuing to abuse residents. Reporting abuse does not always result in action against a nursing home, and nursing homes facing allegations of abuse often continue to operate as normal. Legal action that affects profit margins might be the most effective way to stop nursing home abuse.
Signs of Neglect
When residents don't receive the care they need, the nursing home may be neglecting them.
Signs of nursing home neglect include:
Malnourishment or dehydration (weight loss)
Bed sores from lack of movement
Rashes
Soiled linens and clothing
Poor hygiene, such as uncombed hair, dental issues, and body odor from lack of bathing
Unhygienic living environment, such as dirty floors, dusty furniture, and clutter
Fall injuries due to lack of attention (for example, neglect causes a resident to get something on their own, resulting in a fall)
Hoarding
A deterioration in your loved one's mental health
Lack of socialization
Look for changes in your loved one's mood and anything out of the ordinary. Not all changes necessarily mean that they are being abused or neglected. However, it's better to be cautious because the resident may be unable to voice their concerns.
Nursing Home Residents Have Rights
If you or a loved one has been a victim of nursing home abuse or a related accident, there are laws to protect you and legal recourse to claim justice and compensation, as well as to correct the situation so that no one else has to suffer at the hands of the perpetrator.
Laws will vary from state to state but nursing home abuse victims have basic rights common to everyone, as well as special rights, such as in cases of financial exploitation.
In Kentucky, nursing home residents are entitled to a written copy of their rights under state law and the right to file a complaint directly with the state. These rights include:
Basic rights
Adequate food, clothing, and shelter.
Emotional peace and a feeling of safety.
Open communication with staff and family members.
Privacy rights
Meet privately with inspectors from the Kentucky Office of Inspector General or the Cabinet for Health Services.
Privacy during medical treatment, visits, or personal/family communications.
Right to privacy in bathrooms, multi-bed rooms, etc.
Privacy when it comes to documents and records.
Transfer and discharge rights
When a nursing home closes, a resident can no longer afford to pay, and similar situations, the resident has a right to an orderly process of transfer or discharge.
The right to self-determination
The right to speak and be heard by the staff.
The right to dress and conduct themselves freely as they would outside the nursing home.
Financial rights
Control over personal funds.
Open accounting where nursing home expenses are regularly explained and accounted for.
The right to turn funds over to the administrator of the resident's estate.
Rights against restraint and abuse
This includes rights against excessive use of physical force as well as more subtle forms of restraint and abuse such as overmedication.
Rights for special need residents
Residents in need of mental health evaluation and treatment, occupational therapy, speech therapy or some other special need have rights to these services.
When these rights are violated, you or your loved one may need to seek legal intervention.
Compensation for Nursing Home Abuse Victims
The Commonwealth of Kentucky has gone to great lengths to match federal action on resident rights and apply the federal nursing home resident bill of rights to the needs of Kentucky residents.
In 2018, 43% of Kentucky's 284 nursing homes were rated as "below average" or "much below average" by the U.S. Centers for Medicare and Medicaid Services, affecting roughly 12,500 residents. Compensation for the victims is not only a private matter, but it is also important for victims to come forward, be heard and ensure that their horrific experience is never repeated again in our state.
Minner Vines Moncus Injury Lawyers help every client secure damages that can include:
Medical expenses (current and future)
Restitution

Financial restitution where the perpetrators must pay money to the victim
Repayment of stolen or damaged property

Lost wages
Relocation or transportation expenses
Therapy/rehabilitation services
Emotional distress
Repayment of legal fees
Whether you or your loved one has suffered physical, psychological, or financial harm due to abuse or an accident, the nursing home abuse attorneys will help you fully recover for the damages you have suffered.
The Relationship Between Understaffing and Abuse
All cases of nursing home abuse and neglect are unique and have different causes. Some employees intentionally abuse residents or lack the necessary training to handle the job. Others become frustrated and overwhelmed when dealing with problematic or combative residents. However, understaffing is one of the primary causes of nursing home abuse and neglect. When facilities don't have enough employees, they cannot tend to every resident and provide the necessary care and attention. This results in neglect and abuse.
Understaffing in a nursing home may happen for various reasons. The facility may hire fewer people to save money, resulting in long work hours. Overworked staff members are usually stressed and frustrated, leading to high turnover rates and unfilled positions.
Alternatively, it's often difficult to find people who are adequately qualified and trained to work in a long-term care facility. And even if someone has the proper qualifications, working in these facilities can be demanding and heartbreaking.
Whether your loved one's mistreatment resulted from understaffing or something else, our nursing home abuse lawyers in Lexington will help you prove your case.
How Our Nursing Home Abuse Lawyers Can Help Your Loved One Today
Whatever form of violence takes — physical, emotional, financial, psychological and otherwise — victims have options for legal action.
Elder law is more important than ever as the population ages and families depend on nursing homes to care for their loved ones.
The nursing home abuse lawyers at Minner Vines Moncus Injury Lawyers can help you and your loved ones understand Kentucky laws, gather information on perpetrators and damages, bring a lawsuit, and ultimately, ensure justice and compensation from the nursing home and its staff.
We can bring a lawsuit against the nursing home if:
They failed to keep the premises safe.
They negligently hired abusive personnel.
They failed to train or supervise their employees properly.
They failed to provide a clean and safe environment.
They failed to provide adequate (and urgent) medical attention.
They breached their duty of care.
Nursing home abuse is very serious. Do not wait to seek legal assistance. Contact us when you suspect your loved one has suffered abuse or neglect. Do you have any questions concerning your treatment at a nursing home? Give us a call right now at (859) 550-2900 or fill out a contact form to talk with one of our compassionate and skilled nursing home abuse lawyers.
---
Lexington, KY Courts
Lexington Circuit Court Clerk – 120 N Limestone # 103, Lexington, KY 40507
United States District Court – 101 Barr St, Lexington, KY 40507
Kentucky Supreme Court Justice – 1999 Richmond Rd # 2B, Lexington, KY 40502
Fayette County Clerk's Office – 162 E Main St, Lexington, KY 40507
*Disclaimer – we do not endorse these companies or profit from having them listed on our website.
Areas We Serve In Lexington, KY
Bryan Station, Chevy Chase, Ashland Park, Masterson Station, Southland, Garden Springs, Kenwick, Hamburg Area, Gardenside, Beaumont Residential, Picadome, Gratz Park, Meadowthorpe, Winburn, Cardinal Valley, Beaumont Park, Bell Court, Historic South Hill, Mason Headly, Seven Parks, Headley Green, South Broadway Park, Eastside, Woodland Triangle, Transylvania Park, Lakewood, Golf View Estates, Louisana Ave Meadowthorpe, St. Martins Village, Georgetown, Castlewood, Cardinal Valley, Calumet, Meadow Park, Brucetown, Fayette Park Enhancement, Ohio/Chestnut Street, Meadows/Loudon, Lexington Manor, Bell Court, Martin Luther King, Northside District, Speigle Heights, Melrose/Oakpark, Cardinal Valley, Viley Road/Versailles Road, Pleasant Green Hill, Colony, West Gardenside, The Lane, Pine Meadow, Golf View Estates, Gardenside, Beaumont Park, Garden Springs, Mason Headly, Skycrest, Harrods Park Townhouse, Pera Place, Open Gates, Claymont Drive, Southland, Picadome, Hill N Dale, Deerfield, WGPL, Penmoken Park, Cherokee Park, Seven Parks, Elizabeth Street, South Broadway Park, Historic South Hill, Grosvenor Ave, Transylvania Park, Oldham Avenue, Columbia Heights, Hollywood/Mt. Vernon, Montclair, Shadeland, Southern Heights, Greenbriar, Zandale, Lansdowne, Aylesford Place, Chenault Road, Ashland Park, Louisiana Ave, Shriners, Woodlake, Chevy Chase, Indian Mound, Lakewood, Tabor Oaks, Eastwood Maintenance, Castlegate, Lansdowne Merrick, Lakeview Islands, Bell Court, Eastside, Kenwick, Fairway, Idle Hour Drive, Idle Hour Neighborhoods, Bryan Station, Hamburg Area, Beaumont Residential and more.