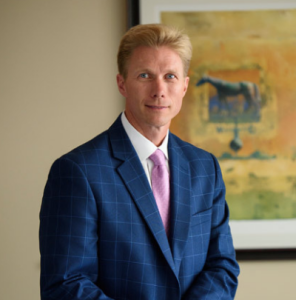 If you or your loved one has suffered from an infected or otherwise complicated wound while living in a nursing home, you may be eligible for compensation. Nursing homes have a duty to take good care of their residents, and this includes caring for wounds properly. If a wound was preventable or later develops an infection, the nursing home may be at fault and should be held financially responsible.
For decades, Minner Vines Moncus Injury Lawyers has represented injured clients and family members who have been hurt due to someone else's negligence. Our attorneys are skilled in nursing home abuse and negligence cases, and we will fight to earn the compensation you deserve for the harm your loved one has sustained. We've won more than $1 billion in compensation for our clients, so you can rest assured that your case is in experienced hands.
Do not hesitate to reach out to the Lexington nursing home abuse lawyers at Minner Vines Moncus Injury Lawyers for help during this stressful time. We work on a contingency fee basis, which means that you only have to pay us if we win compensation for your case. Contact us or call (859) 550-2900 to schedule a consultation with an attorney today.
Do I Need a Nursing Home Lawyer for Improper Wound Care in Lexington?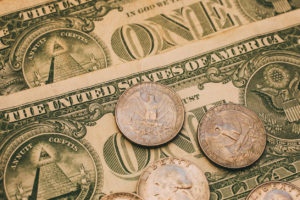 When your loved one is in a nursing home, you want to be able to trust the facility to take care of them. For this reason and many others, it can be difficult to know when a nursing home may be guilty of neglect or abuse.
In the case of improper wound care, at least, there will likely be physical signs that neglect or even abuse has occurred. Although you may not initially see a wound on your loved one, you might pick up on complaints or other verbal cues that point to a wound's existence. If you or your loved one has an open wound that is not healing and is susceptible to (or showing signs of) infection, an experienced nursing home neglect lawyer can help you address the situation.
An untreated or poorly cleaned wound can pose a life-threatening risk to elderly nursing home residents. This is why nursing homes have a legal responsibility to properly care for all residents' wounds. When they fail in this responsibility, they may have acted negligently and should be held accountable.
Why Choose Minner Vines Moncus Injury Lawyers to Handle My Case?
Our attorneys at Minner Vines Moncus Injury Lawyers have helped injured people in Lexington and beyond reclaim justice and earn compensation for incidents outside of their control for decades. We are proud to carry on a legacy of stellar client service, with the numbers and awards to back it up.
With Minner Vines Moncus Injury Lawyers, your experienced nursing home abuse attorney will fight to earn the maximum compensation that is possible in your case. We have won numerous multimillion-dollar verdicts and settlements, and we've helped countless clients exceed their goals. You can be confident that we will put the same energy and skill to work to secure compensation in your unique case.
Furthermore, our lawyers have received several awards and recognitions from many reputable sites and won over a billion in compensations. Our glowing client reviews stand as further testament to the high quality of our services.
Types of Improper Wound Care Cases We Handle
Any time a nursing home patient has an open wound, there is the potential that the facility will not provide proper care. That said, there are a few types of wounds to which elderly people are especially vulnerable. Here are some common types of wounds that may lead to complications and the need for legal action if the resident doesn't receive careful treatment:
Bedsores
Also known as pressure ulcers or pressure sores, bedsores are one of the most common wounds experienced by nursing home residents. Bedsores may develop when someone sits or lies in the same position for an extended period of time. This lack of movement can cause sores to develop over certain unrelieved pressure points, such as the ankles, hips, heels, tailbone, or back of the head.
Due to their advanced age and heightened tendency toward immobility, nursing home patients are particularly susceptible to bedsores. They may be inclined to lie in their bed or sit in their wheelchair without moving for long stretches of time, thus leading to sores.
However, nursing homes have a legal duty to minimize residents' risk of developing bedsores to the best of their ability. When bedsores do develop – as is occasionally unavoidable depending on a resident's condition – then the nursing home must properly treat the sore, so it does not pose further medical complications. If not properly treated due to nursing home negligence, a sore may grow increasingly severe and cause significant pain and injury to the patient.
Surgery Wounds
Many nursing home residents may require a surgical operation at some point during their stay. Surgery could be a necessary response to a broken bone from an accident, a tumor that must be removed, or other pressing medical conditions. After surgery, there will usually be some type of incision or wound that needs to heal.
Even though doctors will do their best to ensure a patient's smooth recovery, a surgical wound could develop an infection if it does not receive proper after-care. Post-surgery infections can have drastic consequences, including eventual amputation or even death. This is why nursing homes have a responsibility to care for residents' wounds following surgery. When a patient develops a preventable infection after having surgery, the nursing home may have acted negligently.
Cuts and Scrapes From Falls
Injuries sustained from falls are unfortunately common among nursing home residents. Some falls can result in broken bones or severe head injuries, while others inflict only cuts and bruises. Even if a resident walks away from a fall with just a few knee scrapes, though, there may be more serious consequences down the line.
As is the case with other types of wounds, cuts and scrapes can develop potentially life-threatening infections. They require thorough cleaning and attentive after-care to ensure proper healing. This type of care is one of a nursing home's duties to its patients. Although a small cut may not seem to merit prolonged attention, nursing home workers must recognize the danger it poses and treat it seriously. Therefore, an infected cut or scrape may be a sign of nursing home negligence or abuse.
Contact A Lexington Abuse Lawyer to Schedule A Free Consultation
If you have a wound or infection that may have resulted from nursing home negligence, it is important to get in touch with a lawyer. You may be entitled to compensation for medical bills as well as compensation for the pain and suffering that you have experienced.
Your Minner Vines Moncus Injury Lawyers attorney can analyze your case and, if you decide to take legal action, will pursue compensation aggressively. Furthermore, you won't have to worry about fronting any legal fees – if we don't earn your compensation, we don't get paid. To schedule an initial, confidential consultation with one of our lawyers, call (859) 550-2900 now.