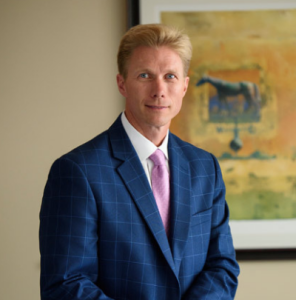 At Minner Vines Moncus Injury Lawyers, we know how devastating it can be when your loved one falls and injures themselves in a nursing home. The long-term effects can be overwhelming, and the legal process of seeking compensation can be even worse. We understand how difficult this time can be for you, and we want to make the process as easy as possible.
Our attorneys have the experience and knowledge to handle all aspects of your case and will work to try to get you a positive outcome. In the state of Kentucky, there are specific laws and requirements involved in any type of personal injury claim. We know the ins and outs of the procedures we need to navigate, and will walk you through the entire process.
If the fall was due to negligence on the part of the nursing home, you or your loved one might be entitled to compensation. It's essential to seek legal representation immediately to get the ball rolling on your case.
The attorneys at Minner Vines Moncus Injury Lawyers are dedicated to providing our clients with the highest quality customer service and care possible. Our Lexington nursing home abuse lawyers will make you a priority. You shouldn't have to go through this alone. We'll be by your side every step of the way and keep you updated on the progress of your case from start to finish. Nursing home accidents are very common, and we have decades of experience fighting for our clients. Contact us or call (859) 550-2900
Nursing Home Falls: How Often Do They Occur?
Around 50-75% of nursing home residents fall every year, with 2-6% resulting in a fracture or broken bone. In a nursing home with 100 residents, approximately 100-200 falls are reported annually. Many falls that occur range from minor to fatal. When you move your loved one into a nursing home, you assume they are in good hands. However, accidents happen. According to the U.S. Centers for Disease Control and Prevention, roughly 27% of falls are due to negligence on the part of the nursing home. Environmental hazards, such as poor lighting or slippery floors, can contribute to someone injuring themselves.
It is the responsibility of the nursing home staff to ensure the safety of all its elderly patients. Failing to maintain a safe environment is considered negligence. Research has shown that many nursing home falls can easily be prevented with the correct policies and procedures. Staff should take the time to assess their patients to determine their fall risk. Any patient with mobility issues should also be provided with the necessary mobility devices to help them ambulate. Failing to provide patients with proper care can result in severe injury or death. The CDC reports that around 1,800 patients die each year as a result of falling in a nursing home.
Common Causes of Falls in Nursing Homes
There are many reasons why Lexington nursing home falls can occur. With many elderly patients having issues with muscle weakness, coordination, and problems walking, the facility staff needs to take extra precautions to avoid an accident from happening. However, even in the safest of environments, there are still potential hazards that can cause a patient to fall and sustain injuries. Some common causes of nursing home falls include:
Poor lighting
Providing footwear that doesn't fit properly
Wet floors
Unsafe equipment, such as wheelchairs
Incorrect bed height
Insufficient handrails
Failure to secure electrical or medical cords
Leaving objects on the floor
When injuries happen at a nursing home, and negligence is to blame, you are entitled to seek the maximum benefits available. Seeking legal representation is the best way to assist you in determining if you have a case that's worth pursuing. We know how to gather all of the necessary evidence to prove there was negligence. We have a stellar track record of working on cases just like yours and getting positive results.
The attorneys at Minner Vines Moncus Injury Lawyers know how to navigate through complex personal injury claims and battle with insurance companies to reach a favorable settlement agreement. If you believe negligence on the part of the staff, supervisors, or nursing homeowners caused your fall, we will work to prove it.
How to Determine Liability
Our attorneys have the legal background and experience to work on cases like yours. We know the steps that need to be taken after you or your loved one is a victim of negligence at a nursing home. Every patient has a right to basic human needs when they're in the care of the nursing home staff. If the nursing staff neglects to take proper care of you or your environment, the nursing facility can be held liable for your injuries.
When determining liability, we will obtain witness statements, video surveillance, photos, patient medical records, and more. The more evidence that's collected, the stronger your case will be. The evidence we gather will help to prove the nursing facility failed to provide a safe environment and should pay for your damages.
Who Is Responsible for Damages?
Damages are all expenses incurred as a direct result of injuries due to negligence. When you or your loved one falls and gets injured, a claim will be filed with the nursing facility's liability insurance carrier.
Every nursing home in the state of Kentucky is required to carry liability insurance. Liability insurance has set limits that can be paid out to victims of Lexington nursing home falls. Depending on the coverages in the policy, some of the damages you may be entitled to compensation for include:
Physical therapy
Hospitalization
Emotional damage
Pain and suffering
Relocation expenses
Legal fee reimbursement
You shouldn't have to deal with the added burden of all these expenses when you're trying to heal your injuries and move forward with your life. We will fight hard for you to try to get the maximum compensation available.
Call Our Lexington Nursing Home Abuse Attorneys For Your Free Consultation
If your loved one fell in a nursing home due to the negligence of the staff, managers, or owners, contact our lawyers at Minner Vines Moncus Injury Lawyers today for a free consultation at (859) 550-2900. Our dedicated Lexington nursing home abuse attorneys are ready to answer any questions you have. There's absolutely no risk and no cost to speak with us and determine if seeking legal representation is the right choice for you.