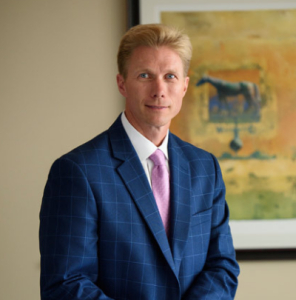 Patients in nursing homes and hospitals are vulnerable to bedsores, especially if they remain in the same position for several hours. Unfortunately, nursing home residents who are abused and neglected can be left in the same position for the entire day and/or night. The result can be painful, dangerous bedsores that can cause life-threatening conditions.
The Lexington bedsore injury attorneys at Minner Vines Moncus Injury Lawyers have over 100 years of combined experience representing victims and their families. Our law firm has recovered billions in compensation for our clients.
Experience and a high success rate matter when hiring a Kentucky personal injury lawyer. At Minner Vines Moncus Injury Lawyers you receive that and much more. Our top-rated civil trial lawyers care about what happened to you and will diligently pursue the parties who caused your injury to hold them liable for damages. Contact our team at (859) 550-2900.
Don't wait another day to talk with a Lexington nursing home abuse lawyer about the bedsores causing your loved one pain. Instead, call our law firm today to schedule a free consultation to discuss your case with an experienced bedsore injury attorney in Lexington, KY.
How Our Lexington Personal Injury Lawyers Can Help If Your Loved One Developed Bedsores in a Nursing Home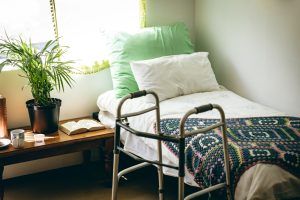 Generally, bedsores are preventable conditions. With adequate care and attention, nursing homes can prevent many cases of bedsores for residents. Our legal team at Minner Vines Moncus Injury Lawyers understands the abuse and neglect that causes bedsores, and we want to help you do something about it. 
Leading organizations recognize our award-winning lawyers for their exceptional legal services and outstanding record of success. The National Trial Lawyers, American Association for Justice, Super Lawyers, the American Board of Trial Advocates, and Expertise.com consistently acknowledge Minner Vines Moncus Injury Lawyers. In addition, we are members of the Multi-Million Dollar Advocates Forum and have an AV-Preeminent Rating with Martindale-Hubbell.
When you hire Minner Vines Moncus Injury Lawyers, you can expect us to:
Immediately investigate the nursing home to gather evidence of abuse and neglect

Identify each party responsible for your loved one's suffering

Monitor state and local investigations into the nursing home or facility 

Document damages to determine how much the case is worth

File insurance claims and complaints regarding the treatment of your loved one

Work with expert witnesses and medical specialists as necessary

Demand compensation for the total of all damages

File a personal injury lawsuit and take the case to court if that is the best way to protect your family member's rights
We stand up for the rights and best interests of nursing home residents in Lexington, Kentucky. Contact our law firm to schedule your free case review with one of our Lexington nursing home abuse attorneys. 
Common Causes of Bedsores in Lexington Nursing Home Patients
Since bedsores are pressure ulcers, the most common cause of bedsores is continued pressure on a specific area of the body. Bedsores often develop when nursing home staff members fail to turn or move patients. The pressure causes an ulcer to develop, which can sometimes be fatal.
Contributing factors to the cause of bedsores in nursing home patients include:
Physical conditions that restrict blood flow

Moist skin

Immobility 

Decreased feeling or sensation in a body area

Being underweight or overweight

Being unable to control bowels or bladder, which causes leakage of stool or urine
Friction can also cause bedsores. A patient's skin rubs against their clothes, blankets, or bed sheets. Bedsores can also occur if a patient slides down in the bed or is pulled up in the bed by a staff member. 
What Are the Symptoms of Bedsores? 
Bedsores are divided into four stages. 
Each state presents different symptoms:
Stage 1 – Complaints of burning, itching, and hurting in the area accompanied by red, warm skin.

Stage 2 – Pain increases, and the area around the wound is discolored. There could be blisters, scrapes, and open sores.

Stage 3 – Damages below the skin's surface causes the area to take on a crater-like appearance.

Stage 4 – A large sore develops that could involve the bones, tendons, joints, and muscles. Infections are a serious risk at this stage. 
Regardless of the stage, nursing homes and other facilities should take quick action to treat bedsores. Otherwise, severe complications could develop, which might be life-threatening. 
Complications from bedsores can include cellulitis, infections, skin cancer, and sepsis. If left untreated, a patient could die from complications caused by bedsores.
Filing a Nursing Home Abuse Complaint for Bedsores
If your loved one developed bedsores in a nursing home, seek immediate medical treatment for your family member. Take pictures of the bedsores and keep careful records of all interactions with the nursing home and staff members.
Depending on the severity of the bedsores, you might need to file a report with the police department and The Division of Health Care for the Kentucky Cabinet for Health and Family Services. You can also pursue a personal injury claim against the nursing home and other parties with the help of a Lexington nursing home abuse lawyer.
Your loved one could receive compensation for their economic and non-economic damages. An attorney can advise you of your legal options and your family member's rights. They can also help you take the appropriate steps to report the abuse and neglect that led to the bedsores.
Schedule a Free Consultation With Our Lexington Bedsore Injury Lawyers
The nursing home and all parties responsible for your loved one's suffering should be held accountable for their actions. Call Minner Vines Moncus Injury Lawyers today to schedule a free case review with an experienced Lexington bedsore attorney. We will not stop fighting until we exhaust all legal claims for your loved one's situation.