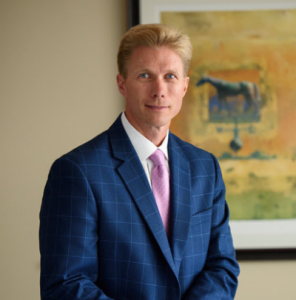 Our parents have taken care of us our entire lives. When they reach a certain age, it's understandable that we want to do the same for them. Their medical needs may require professional care, so staying at home or with family members may not be feasible.
Skilled nursing homes fill this void and offer loved ones the compassionate care we want to provide, with the added plus of modern medical tools you don't have. It seems like the most compassionate choice, so what happens when your loved one seems to suffer from more injuries and accidents in the care of a nursing home than outside of it?
If that scenario sounds familiar to you, you may already have your suspicions that something's wrong. Unfortunately, abuse is common in nursing home settings. The World Health Organization estimates that at least 1 in 6 people over the age of 60 has experienced some form of abuse in a nursing home or long-term care facility.
The team at Minner Vines Moncus Injury Lawyers wants to help you break this cycle of abuse. Our Lexington nursing home abuse attorneys have experience investigating claims of physical abuse in care facilities. We can hold nursing homes and their staff accountable and make them pay for the pain they've caused.
If you suspect that abuse is taking place, contact our office at(859) 550-2900 for a no-obligation legal consultation. Protecting the rights of nursing home residents is what we do.
What Does Physical Abuse Look Like?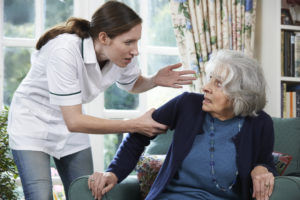 The definition of physical abuse is straightforward. It's any type of physical harm or violent act that injures an elderly resident.
One medical study found that over 24 percent of the elderly nursing home residents studied suffered at least one incident of physical abuse while living in a nursing home facility. Physical abuse is particularly dangerous for elderly victims because they are slow to heal, and the abuse may exacerbate underlying medical conditions.
In addition to complicating a victim's medical condition, elderly residents who suffer abuse have a 300 percent higher risk of death than individuals who have never been abused. If your loved one is a resident in a nursing home, you may wonder how you can tell if they've been abused.
What does physical abuse look like?
These are some of the more common acts that an abusive caregiver resorts to:
Hitting
Punching
Slapping
Kicking
Pushing or shoving
Biting
Scratching
Choking
Hitting with objects like belts or sticks
Using weapons
Using physical restraints on a patient without medical need
Warning Signs of Physical Abuse
The most obvious warning sign that someone is committing physical abuse is the presence of unexplained marks, cuts, or bruises on an elderly resident. Another warning sign is an unusual number of falls or repeated injuries.
While you may think these signs and symptoms are easy to recognize, it's important to never underestimate the abuser. An abusive caregiver may target a person for abuse who doesn't have family nearby to visit on a regular basis.
This means there may be no one visiting for months at a time, and injuries may heal before they're noticed. An abuser may try to cover their tracks by concealing wounds, marks, and bruises with long-sleeved clothing or blankets.
In some circumstances, an abuser injures a resident so severely that outside medical intervention is needed. The nursing home may continually take the resident to different hospitals or facilities so that one institution doesn't notice the fact that the same person has been admitted with unusual injuries.
Unfortunately, many cases of abuse simply go unreported. There are a number of reasons for this. An abuser may threaten the victims to keep them silent and reporting the abuse. When your food, medicine, and other basic necessities are in the hands of an abusive caregiver, retaliation can be a deadly threat.
In some cases, abusers target individuals with cognitive conditions like dementia. Due to the symptoms of their illness, staff, residents, and family members may be slow to understand abuse allegations when patients suffer from cognitive disorders.
Some patients may not be able to clearly communicate their suffering. Some of the signs of abuse include:
Concussion or multiple concussions
Unusual bruises, cuts, marks, or burns
Ligature marks or signs of physical restraint
Sprains and strain
A failure to adequately explain their injury, such as changes in the story, or hesitation when talking about how an injury happened
Unwillingness or hesitation to cooperate with certain caregivers
Any delay in medical care or treatment for injuries
Withdrawal from social activities, family, or close friends
A pattern of repeat injuries
Anxiety, depression, or changes in mood
Sudden changes in appearance
Changes in sleeping or eating patterns
If your family member required nursing home care, it might be difficult to differentiate the symptoms of abuse from their other symptoms. That's why it's so important to contact an experienced lawyer who can investigate your loved one's residence.
If you notice any of these signs or suspect that abuse may be taking place, don't wait to act. You can hold their caregivers responsible for your family member's injuries, pain, and suffering.
Contact a Lexington Abuse Attorney at Minner Vines Moncus Injury Lawyers
You have every right to worry about the health and safety of your loved one. It's difficult to make the decision to rely on nursing home care. If your worry is persistent or you notice something that doesn't seem right, trust your instincts.
Contact Minner Vines Moncus Injury Lawyers and share your suspicions with us. We'll take the time to listen to your concerns and review all your legal options. Our attorneys have the experience and the resources it takes to investigate claims of nursing home abuse.
Discuss the circumstances of your situation with our compassionate Lexington nursing home abuse attorneys. Contact Minner Vines Moncus Injury Lawyers today by calling(859) 550-2900 to schedule a no-obligation legal consultation.