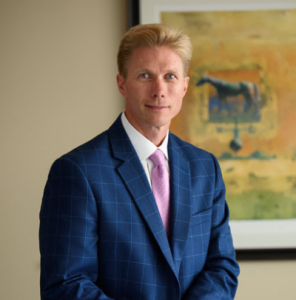 When you make the difficult decision to place your loved one in the care of others at a trusted nursing home, you expect their care to be nurturing, attentive, and certainly safe. When you learn that your loved one was harmed due to a careless medication error, it's not only heartbreaking, it's infuriating.
If you or a loved one have been harmed by a medication error in a Lexington nursing home, you may be owed compensation for your losses and pain and suffering. Nursing home staff should be trusted to administer medications correctly, and if they fail to do this, they must be held responsible.
The attorneys at Minner Vines Moncus Injury Lawyers are experienced with handling elder abuse cases involving medication errors in nursing homes and will work hard to secure fair compensation for you or your family member. Contact us today at (859) 550-2900 or start an online chat to schedule a free consultation.
Why You Need a Lawyer for Medication Errors in Lexington?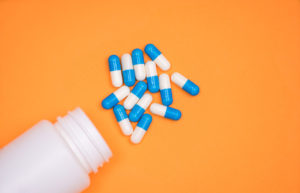 When something goes wrong in a nursing home, there is usually not much physical evidence to prove what happened. If your loved one suffers from diminished mental capacity or memory loss, they may not remember or be able to communicate what happened. Nurses and other staff may be alone when they interact with a resident, leaving no additional witnesses of the abuse.
An experienced Lexington nursing home abuse lawyer is skilled in collecting evidence that may not seem obvious at first. Attorneys can call in expert witnesses and work with other medical professionals to examine medical records and other evidence in order to better understand the details of the case.
Why Choose Us?
Minner Vines Moncus Injury Lawyers has been representing injured people throughout the United States for decades. Our firm has been recognized by many prestigious publications, including Super Lawyers and Woodward and White's Best Lawyers in America.
Our firm believes communication with the client is very important. We strive to keep our clients informed of developments in their case, and we will listen to your concerns to make sure we meet your needs completely. We charge a contingency fee, which means you will not owe us anything unless we secure the compensation you are owed.
Common Medication Errors
Most nursing homes are understaffed according to recent Medicare data. This means that each nurse or other employee feels pressure to quickly meet the needs of a high number of patients. Some staff may make careless mistakes as a result of feeling overwhelmed or tired, while others may choose to cut corners intentionally. There is also often a lack of supervision, which means there is no one else to catch these mistakes when they do happen. There is never a good excuse for making these types of mistakes that can have such a negative impact on a patient's health.
Common medication errors include:
Incorrect dosage – This can occur if a physician prescribes the wrong dosage, if a pharmacist fills the prescription wrong, or if nursing staff deliver the wrong dosage. It is particularly common with medications that are administered intravenously.
Inconsistent dosing schedule – Some medications must be spaced out very specifically between doses and meals, and any deviation from the schedule could increase side effects or decrease medication effectiveness.
Failing to give enough liquid, food, or antacids as required for certain medications – This can cause a variety of side effects and may affect how the medication is absorbed.
Incorrect documentation of giving medications – This can cause confusion among nursing staff, leading to missed or duplicated doses.
Giving medication to the wrong patient – When nursing staff do a medication pass, they often place cups with medications for all patients on one cart. If they do not pay close attention, they could give a patient medication that was intended for someone else.
Deliberate overmedication – Nursing staff sometimes give antipsychotics or sedatives to make patients who are stubborn or uncooperative easier for them to handle.
These are only a few examples, but there are many other ways that nursing staff can carelessly or intentionally cause harm though medication errors.
Health Effects of Medication Errors
Medication errors can have many negative health consequences, ranging from minor to severe. These could include:
• Rash, hives, or other allergic reaction
• Worsening of current health condition
• Behavioral changes
• Heart attack or stroke
• Organ failure
• Increased risk of cancer
• Drug addiction
In some unfortunate cases, the effects of a medication error are so severe that they result in death. Losing a loved one due to someone else's careless actions is something that no one should have to experience.
Types of Compensation in Lexington
If you or a loved one has suffered severe injury or illness due to a medication error, you may be owed compensation for the following:
• Current and future medical expenses
• Therapy or rehabilitation
• Pain and suffering
• Emotional trauma
• Relocation expenses
• Funeral and burial expenses
In rare circumstances where the abuse was intentional and particularly reckless, you may also be owed punitive damages. An experienced attorney will be able to assess the specifics of your case and give you an idea of how much your case may be worth.
Who Might Be Liable?
It is sometimes difficult to pinpoint exactly who is at fault in a medical malpractice claim. Medication errors can be made by the prescribing physician, pharmacists who fill the prescription, or nursing staff who administer the medication to the patient. In some cases, the company that manages the nursing home will be liable, and other times it will be the individual who committed the medication error.
If institutions and the individuals who work there are not held to a higher standard, these types of mistakes will continue to happen in our community and throughout the country. It is important to work with an attorney who will not only secure compensation for you, but who will also make sure the nursing home and its staff get the message that elder abuse is absolutely unacceptable.
Contact Our Lexington Abuse Attorneys Today for a Free Consultation
Watching a loved one suffer from medication errors in a nursing home can leave you feeling betrayed and upset. At Minner Vines Moncus Injury Lawyers, we care about protecting the rights of some of society's most vulnerable individuals. We will use every resource available to investigate the details of your case and then work hard to secure the compensation you are owed.
Contact us today at (859) 550-2900 to schedule a free consultation to discuss your nursing home abuse case.