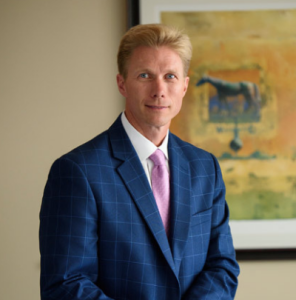 Our parents, grandparents, and other loved ones have cared for us our entire lives. They have been there when we needed them the most, now that they need some extra help you want to make sure they are in a safe and caring environment. You put your faith and trust in the medical professionals that staff nursing homes and hospice centers to care for your loved ones. What happens what that faith is misplaced and your loved one's golden years are tarnished by abuse and fear.
Not all nursing home abuse is as easy to spot as unusual bruises or bed sores. Emotional abuse doesn't leave behind physical scars, the trauma it can cause may be harder to identify, but that doesn't make it any less damaging. Some nursing home workers may even believe that because they are not physically assaulting a patient that their behavior doesn't rise to the level of abuse at all. Don't fall for the act or that line of thinking, if you notice changes in your loved one stop and take notice.
At Minner Vines Moncus Injury Lawyers we take your complaints seriously. We have no tolerance for people who emotionally and psychologically abuse the most vulnerable of our society. Lexington nursing home abuse attorneys will aggressively fight to protect your rights and the rights of those that you love. If your loved one has suffered at the hands of an abusive nursing home, we want to help you get the compensation and help that you need to stop the abuse and begin the healing process. Contact us or call (859) 550-2900 today.
What is Emotional or Psychological Abuse?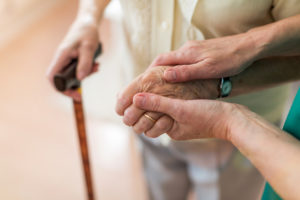 Emotional or psychological abuse refers to any type of language or behavior that inflicts fear, anxiety, mental pain, or distress on an elderly adult. Emotional abuse may mean verbal assaults on a person, threats, harassment, intimidation, or humiliation. The National Council on Aging estimates that 1 in 10 Americans over the age of 60 have suffered from some form of elder abuse.
Older adults who have experienced some form of abuse are estimated to have a 300 percent higher risk of death compared to those who have never been abused. Emotional abuse covers a wide range of behaviors and can be hard to spot, in general though, here are a few of the more common examples of the forms emotional and psychological abuse can take:
Name-calling or insults
Yelling
Humiliating or using shaming language
Speaking in demeaning ways
Using threats either physical or sexual
Ignoring concerns or pleas for help
Taking away needed items
Taking away social activities
Limiting communication with others and family members
How Do You Spot Emotional Abuse?
Spotting emotional and psychological abuse is much more difficult than recognizing the signs of physical abuse. Many elders may be reluctant to talk about the abuse, even more so if they suffer from a cognitive disorder like dementia. In fact, according to the Centers for Disease Control, it is hard to get solid elder abuse numbers because so many cases go unreported. Elderly adults may be afraid to report abuse for fear of retribution, they may be unable to communicate that they are being abused, or caregivers isolate them from family members so they can't report abuse.
You are your loved one's most valuable asset and it is important for you to be able to recognize some of the classic signs and symptoms of emotional abuse. First, always remember to listen to your loved one. The number one way to find out if abuse is taking place is to talk and to listen to your family members. If they are unable or unwilling to communicate their fears to you directly, here are other signs to be on the lookout for:
Avoiding eye contact
Low self-esteem
Sudden changes in mood or mood swings
Changes in sleeping or eating patterns
More isolated
Fear of speaking openly
Depressed, withdrawn, scared
Losing interest in favorite activities
You know your loved one better than anyone else. If you notice any type of unusual behavior or change in their demeanor takes it seriously. You need to get them the help they need immediately so that the abuse can stop. At Minner Vines Moncus Injury Lawyers, we are compassionate attorneys who understand the pain and confusion you are going through during this traumatic time. We want to help you achieve a better outcome for the sake of your family and hold negligent and abusive nursing homes responsible for their actions.
Compensation for Nursing Home Abuse Victims in Lexington
The impact of emotional and psychological abuse is profound. Broken bones may heal but the emotional scars can take a tremendous amount of time and care to heal. We think that just because we can't see it, it must not be that serious. Psychological abuse is serious. The type of compensation that may be available depends on the circumstances surrounding your case. An attorney with Minner Vines Moncus Injury Lawyers will be able to sort through the evidence and help determine what you may be entitled to. In general, you may be able to recover compensation for medical expenses, pain and suffering, therapy, rehabilitation services, and emotional distress.
How Our Nursing Home Abuse Lawyers in Lexington Can Help
There is no excuse for behavior that results in emotional and psychological abuse. Nursing homes have a duty to care for our loved ones in a safe and compassionate environment. We trust that they will take care of our family members when that trust is shattered, they must be held accountable. It can seem daunting to file a case against a nursing home, but can you allow more people to be hurt at the hands of these abusers?
We are here to offer you the support and legal counsel you need during this heartbreaking time. Contact a Lexington nursing home abuse lawyer at Minner Vines Moncus Injury Lawyers at (859) 550-2900 for a review of your case. If you suspect abuse is taking place let us help you build your case and get the justice, you and your family deserve. Our dedicated and compassionate team of lawyers wants to help you hold elder abusers accountable for their actions.