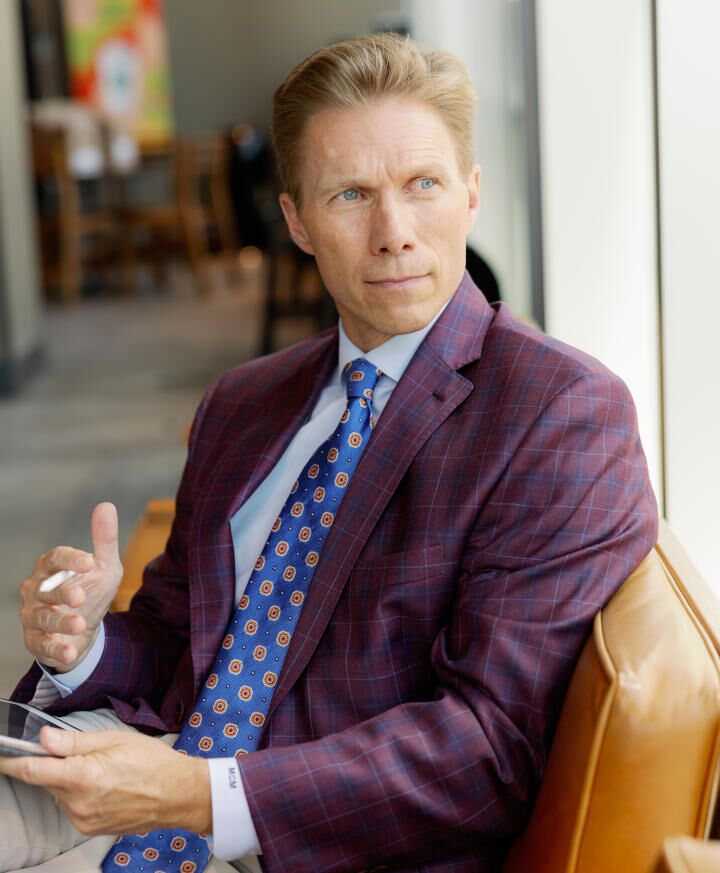 When families place their loved ones in nursing homes, they expect that their elderly family members will be treated with the utmost care and quality. Unfortunately, this isn't always the case. Many American nursing homes are staffed by nurses and aides who neglect or even abuse their residents. Due to widespread understaffing, low pay, high staff turnover, and the elderly's dependency on the staff, emotional and psychological abuse of residents are common in nursing homes.
Do you suspect (or do you have proof) that your loved one has suffered emotional or psychological abuse in a nursing home in Kentucky? Let our experienced Kentucky nursing home abuseMinner Vines Moncus Injury Lawyers lawyers help you take swift and decisive action to put an end to it. No one should have to endure what your relative has gone through, so together, we will fight to hold the responsible parties accountable and get justice for you and your family. Contact or call us at(859) 550-2900 or reach out online as soon as possible.
How Often Does Emotional/Psychological Abuse Occur? [2022 Update]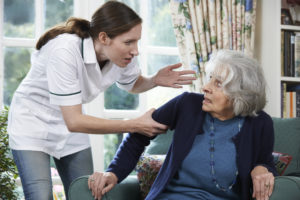 The World Health Organization estimates that every year, 1 in 6 people aged 60 years and older are subjected to some form of elder abuse. Emotional abuse often accompanies or precedes other types of abuse, such as financial or sexual, because it slowly wears down the victim, making them more vulnerable. Emotional abuse can take many forms, including shouting at residents, humiliating them either in private or in front of others, mocking the resident if they cannot perform a specific task, trivializing a resident's complaints, or even threatening the resident with sexual abuse.
Not all psychological abuse is vocal, though. Staff members can abuse residents without even speaking. This type of abuse is harder to detect. Nonverbal emotional abuse could be when a staff member isolates a resident, ignores them when the resident tries speaking with them, or when the staff member moves the resident's belongings into hard-to-reach places (especially items they need such as canes, walkers, glasses, etc.).
In one study, over 64% of staff at hospitals, nursing homes, or other long-term care facilities reported abusing elderly residents within the past year. Elder abuse rates are thought to have increased by as much as 84% during the COVID-19 pandemic. When staff continues to neglect a resident, either on purpose or accidentally, it can have a significant impact on the resident's self-esteem and mental health.
How to Identify Emotional Abuse
It can be challenging to detect emotional abuse in the elderly since there aren't bruises or broken bones like there would be from physical harm. But there are still warning signs families can look out for if they are worried that their loved one might be the victim of emotional abuse. Some of the most common signs of abuse are:
Withdrawal from hobbies and social activities they used to engage in
Acting anxious or scared around a specific caretaker
Dramatic changes in their weight or sleep habits
Being uncharacteristically irritable
Showing low self-esteem
Some nursing home residents are more susceptible to suffer abuse than others, unfortunately. The abuser recognizes specific characteristics in their victim that make them more vulnerable and easier to manipulate. Older adults are at a higher risk of being abused if:
They have dementia. A study from the National Center on Elder Abuse found that nearly 50% of people with dementia sustained some abuse. Additionally, a posterior study from the same center found that "47% of participants with dementia had been mistreated by their caregivers. Of them, 88.5% experienced psychological abuse."
They don't have a supportive network of family and friends
They have been victims of abuse in the past
They have a lower income
They are women. Statistically, women are emotionally abused more frequently than men, and 2 out of 3 nursing home residents are women.
If you've noticed the signs of abuse in an older loved one, don't hesitate to contact one of our experienced attorneys right away. We've also provided this list of emergency hotlines in Kentucky to call if you see or suspect abuse:
Attorney General's Tip Line at 1-877-ABUSE-TIP or 1-877-228-7384 /  Or, fill out the Attorney General's Online Reporting Form
Kentucky Cabinet for Health and Family Services/Division of Aging Services at 1-800-564-7043
Elder Abuse Hotline at 1-800-752-6200
Long Term Care Ombudsman at 1-800-372-2991
Warning Signs of a Negligent Facility
Many nursing homes throughout the country are severely understaffed, which leaves staff members overworked and burned out. According to an article from PBS, some nursing homes have patient-to-staff ratios as high as 18 to 1. Medicare requires that nursing homes have a registered nurse on duty at least eight hours a day every day and a licensed nurse on duty 24/7. But, according to the article, at least a quarter of the 14,000 nursing homes investigated went without a registered nurse for at least one day per month.
When nursing homes are overpopulated and understaffed, nurses and aides get easily overwhelmed. They are more likely to lash out at their patients.
Some warning signs of a poorly run nursing home are:
When the staff regularly deflects your questions or leaves them unanswered. If the staff can't reassure you that your loved one is being cared for by presenting a treatment plan and a set of facts, that is a red flag.
A discordant and unfriendly staff. If nurses seem haggard and anti-social, and especially if the director or head nurse is nowhere to be seen, this is likely a sign that the staff is subpar.
If staff turnover is so high that no one sticks around long enough to get to know your loved one.
Unanswered phone calls and long wait times after pushing a call button. If the nursing home staff is unable to answer a phone call or leaves patients waiting for assistance after they've called for it, this is a sign that they are understaffed and spread too thin.
Ongoing psychological abuse can leave a lasting impact on the victim. Nursing home residents who experience abuse are more likely to become depressed and are three times more likely to be hospitalized.
Fortunately, community and professional interventions have been identified that can help detect and prevent abuse in nursing homes. Greater social support of nursing home residents and education within the community about detecting abuse can help cut down risk factors.
Contact a Kentucky nursing home abuse attorney
If your loved one was the victim of psychological or emotional abuse in a nursing home, the Kentucky nursing home abuse lawyers of Minner Vines Moncus Injury Lawyers can help you get the justice and full compensation your family deserves. We believe there is no excuse for the abuse of our elderly loved ones, and we will aggressively hold those responsible accountable for their actions or negligence. Call our office at(859) 550-2900 or reach out to us online to discuss your legal options today.
Other Nursing Home Abuse Links