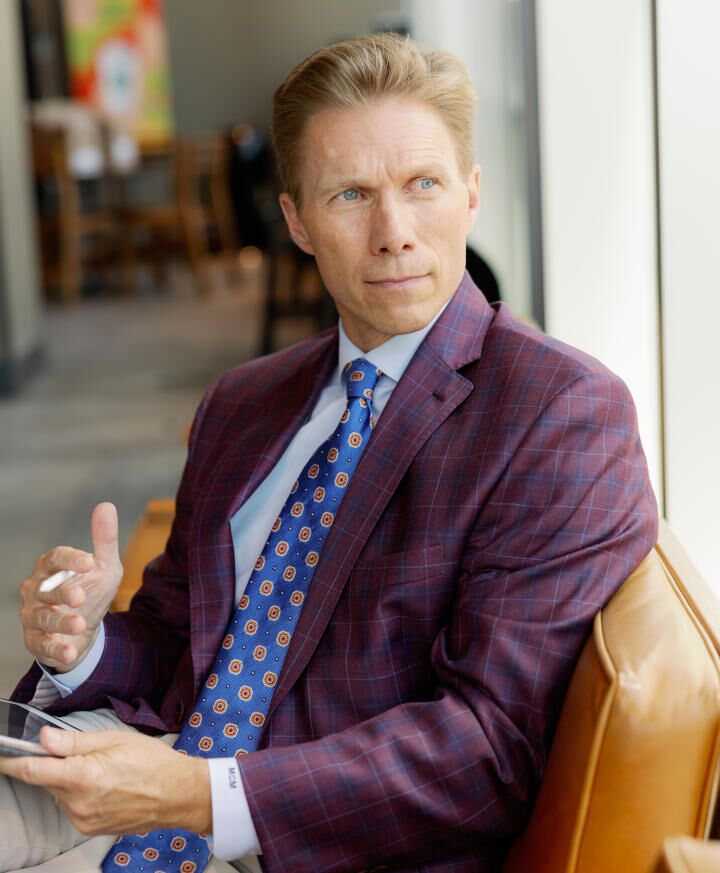 Nursing home abuse is disturbingly common in the United States, particularly among patients with Alzheimer's and other forms of dementia. More than two million abuse cases are reported each year, and, according to the World Health Organization, one in six adults aged 60 or older suffered some type of abuse in a community setting in the past year. What's more, nursing home abuse is believed to be vastly underreported.
When an older adult is abused or neglected by those entrusted to care for them, the at-fault party or parties can and should be held responsible, whether that's the facility itself, their staff, or another resident. If you live in Kentucky and suspect that a friend or relative with Alzheimer's has been abused or neglected in their nursing home, they may be entitled to compensation.
The nursing home abuse attorneys at Minner Vines Moncus Injury Lawyers are part of a legal tradition that stretches back decades. Our team of experienced attorneys has won billions of dollars in compensation for our clients.
With offices in Birmingham and Lexington, our highly skilled lawyers and extensive support staff can handle cases of any size and complexity. You can schedule a free, no-obligation consultation today by calling(859) 550-2900 or visiting our contact page. Our team of experienced, compassionate professionals is ready to fight on your behalf.
Why Hire an Attorney for Your Abuse Case?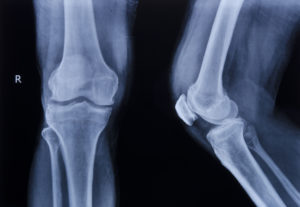 It's an unfortunate fact, but elder abuse is distressingly common. With 5 million Americans living with Alzheimer's and 1.3 million people in certified nursing facilities, there's a great deal of potential for abuse.
If you know someone with Alzheimer's and are considering filing an abuse case on their behalf, there are a few things you should know. First, elder abuse can be hard to detect, let alone prove. Not all abuse leaves obvious physical signs. Financial abuse doesn't physically hurt the victim at all, but it's still theft and a form of abuse. It's estimated that elder financial abuse costs older Americans anywhere from $2.9 billion to $36.5 billion every year. An experienced abuse attorney can notify the proper authorities and help investigate your case.
Third, a nursing home abuse attorney will be well-versed in the relevant state rules and laws about such cases. In Kentucky, for example, nursing homes are required to provide a certain minimum standard of care. Kentucky nursing homes are required to have a plan to make sure residents' needs are met with regard to basic tasks like feeding, dressing, bathing, going to the bathroom, and so on. If these standards aren't being met, the facility may be liable for neglect, even if they haven't actively hurt a resident. You're much more likely to win your case if you have a veteran legal team fighting alongside you.
Why Hire Minner Vines Moncus Injury Lawyers?
The attorneys at Minner Vines Moncus have been fighting for our clients in Kentucky for decades. Since our founding, our dedicated team has helped our clients recover billions of dollars in damages. Our positive results include an $8 million jury verdict in one Kentucky nursing home abuse case, as well as a $ 1,250,000 settlement in a similar case.
You can read more about us and the outstanding results we get our clients in several leading publications, including National Law Journal, U.S. News and World Report, Benchmark Litigation, and Woodward and White's Best Lawyers in America.
Furthermore, we believe everyone should have access to the judicial system and their day in court. That's why we work on contingency; you don't have to pay anything until we get you your compensation. We'll keep the case moving forward while you tend to the rest of your daily life.
Alzheimer's Abuse Cases We Handle
Because of how Alzheimer's affects the brain, abuse can take a wide range of forms. Alzheimer's abuse cases are also complicated because the victim may be unable to recall what happened. It's important to monitor nursing home residents for any signs of possible abuse or neglect. Here are some signs to watch for if you're concerned someone with Alzheimer's is being abused or neglected at their nursing home:
Physical abuse – Cuts and bruises; broken bones; malnutrition and weight loss; bedsores; dehydration; a sudden, rapid decline in health; other unexplained personality or behavior changes.
Neglect – Poor hygiene, such as unkempt hair, clothing, poor dental hygiene; unsanitary living conditions; weight loss and other signs of malnutrition; dehydration; loss of muscle mass and loss of mobility; bedsores; falls; improper medication dosage; emotional issues, such as depression, anger, or resentment.
Financial abuse – Unexplained use of a resident's credit card; sudden financial problems; excessive charges for nursing home services; changes to their deed, will, or power of attorney; lending money to nursing home staff.
Emotional abuse – Agitation; withdrawal or isolation; depression; other sudden personality changes.
If you have noticed any of these signs in someone you know, we recommend you call us immediately. It's important to know that the statute of limitations in Kentucky for personal injury claims is one year. That means you have a limited window to file your case if you wish to pursue a claim for damages.
It's also crucial to know that nursing home facilities are required to provide for residents' safety. This includes protecting residents from abuse by others living at the facility. If a resident is physically assaulted by another resident, the facility may be responsible for any injuries that occurred.
Abuse and neglect also include how a facility handles the residents' medications. Alzheimer's patients are especially dependent on others to get the care they need, as they may be unable to take care of many basic tasks by themselves. If a nursing home gives a resident the wrong medication or the wrong dosage, they have failed in their required duty to their patient.
Damages You Can Claim in a Nursing Home Abuse Case
Residents are eligible for different types of damages in a nursing home neglect case. These include:
Economic damages: Includes compensation for actual costs, such as past and future medical expenses, hospital bills, rehabilitation costs, cost of moving to a new nursing home, etc.
Non-economic damages: Includes compensation for intangible costs, such as pain and suffering and emotional distress
Punitive damages: Additional compensation aimed at punishing and deterring offenders; these are awarded in very rare instances when the abuse was especially egregious.
Your attorney will work with you to identify the different types of compensation you may be eligible for based on the circumstances of your case.
Kentucky Nursing Home Abuse Lawyers from Minner Vines Moncus

Are Here For You

No nursing home resident, especially one with Alzheimer's, should be subjected to abuse and mistreatment. If you believe someone you know has been abused, call Minner Vines Moncus Injury Lawyers at(859) 550-2900 today. Our Kentucky nursing home abuse attorneys and dedicated support staff are standing by to give you a free, no-obligation consultation. We will defend the rights of your loved ones and make sure they are fairly compensated.
Other Nursing Home Abuse Links