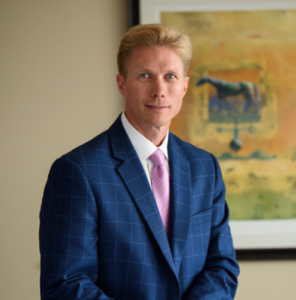 A nursing home should be a space where you or your loved ones can receive high-quality care and assistance as you age. This type of living space is a permanent solution for many people who need additional support completing daily tasks, or who are looking for a community of people to engage with.
When you or a loved one moves into a nursing home, you expect that the establishment and its staff are well-equipped to handle your needs and to keep you safe. Your health becomes an even more significant concern as you age, and even small accidents and injuries can lead to significant health issues.
All nursing homes must take safety precautions seriously and train their staff to be able to support the needs of the nursing home's residents.
Unfortunately, not all nursing homes meet this necessary standard of care. When they don't, devastating injuries occur after a preventable accident, such as a fall. If carelessness or negligence at a nursing home led to a fall, the individuals responsible have caused serious harm, and they must face justice.
When you or a loved one falls and drops at a nursing home, you have the right to demand compensation for the physical pain the fall you are experiencing, as well as for the financial burden of necessary medical treatments.
The Kentucky nursing home abuse attorneys at Minner Vines Moncus Injury Lawyers will fight to ensure that you get justice. Contact us at(859) 550-2900 to begin work on your case today.
Why You Need A Nursing Home Falls Lawyer in Kentucky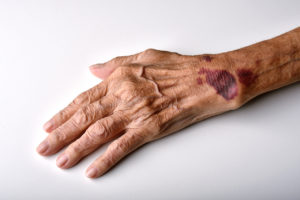 After a nursing home fall, you will have many medical appointments for your injuries. You will also be fielding calls from insurance companies, in addition to managing the physical and emotional impact of this event.
Your time gets split between the responsibilities you must manage and the vital task of healing or spending time with your injured loved one. With all of this on your mind, you do not have any more time to spend gathering evidence and learning the legal processes involved in a nursing home lawsuit. However, it is still essential that you receive justice and compensation for your suffering.
You need the support of a personal injury lawyer to help you during this difficult time and help reduce the stress this nursing home fall creates in your life. A skilled nursing home falls attorney understands your rights, and they will be able to build a strong legal case against the individual or establishment that caused this fall.
Additionally, they will spend their time and resources gathering the evidence to prove liability for this injury. You need a knowledgeable nursing home falls lawyer who will protect your interests while you focus on the tasks that are already demanding so much of your energy.
Why Choose Minner Vines Moncus Injury Lawyers?
For decades, the attorneys at Minner Vines Moncus Injury Lawyers have helped numerous clients fight back after injuries in nursing homes. We have a demonstrated record of helping our clients win their cases and receive the maximum compensation available.
Besides the legal help that you will find at Minner Vines Moncus Injury Lawyers, you will also find that our lawyers are dedicated to ensuring that you receive the support you need throughout this process. We make sure to keep you updated with the progress in your case. We are prepared to answer each of your questions, and we will treat you with compassion and respect during your lawsuit.
Although a nursing home fall can have devastating consequences, both physically and emotionally, the lawyers at Minner Vines Moncus Injury Lawyers will help make the legal proceeding that comes after as smooth and stress-free as possible.
Causes of Falls in Nursing Homes in Kentucky
Nursing home falls occur for several different reasons, ranging from carelessness to neglect, and even abuse. Although it is impossible to prevent every fall, a nursing home must create a safe environment for you or your loved one, where the risk of falling is minimal. The most common reasons that people fall in a nursing home include:
Muscle weakness, especially after extended time in bed or without movement
Objects in their path
Lack of safety railings on beds, in bathrooms, or in hallways
Poorly fitting clothing or shoes
Slippery or uneven flooring
Lack of appropriate assistance while standing or walking
Limited or no access to walking assistive aids, such as canes and walkers
Inadequate supervision by staff members during physical tasks
In any of these cases and more, the staff at a nursing home may be liable for this fall. It is not always clear who created a dangerous situation that led to the fall. However, often, the nursing home is at fault for these accidents, especially those that involve lack of equipment, broken safety standards, or a staff member's failure to perform their job.
Common Injuries After a Fall
The risk of injury from a fall increases in older populations, no matter whether this fall occurs on a flat or elevated surface. As you age, your body becomes more fragile, and healing becomes a slower and more complicated process. Because of this, a fall from even a very short distance can cause serious health problems. After a nursing home fall, some of the most common injuries you may experience include:
Cuts and bruises
Sprains or strains
Broken bones
Damage to internal organs
Concussion or traumatic brain injury
Neck and spine injuries
For many people in nursing homes, even cuts and bruises can have serious consequences, especially when they are taking medications that can make blood thinner. Any fall in a nursing home may require emergency medical intervention, hospitalization, and even surgery.
Medical treatment for your injuries is essential, but it is often expensive and may be ongoing for weeks, months, or even years after fall. A lawsuit against the nursing home that caused your fall is the best way to ensure that you receive compensation for your injuries, allowing you to receive the necessary medical and rehabilitative care you need.
Contact a
Kentucky Nursing Home Abuse Lawyer
If you or a loved one suffered a fall at a Kentucky nursing home, you deserve the high-quality support and legal counsel of the attorneys at Minner Vines Moncus Injury Lawyers. This legal battle will be difficult, but when you work with Minner Vines Moncus Injury Lawyers, you will have a partner to help you throughout the process.
Begin work on your case today by calling our firm at(859) 550-2900. You deserve fair compensation after a nursing home fall, and Minner Vines Moncus Injury Lawyers is ready to help.
Other Nursing Home Abuse Links