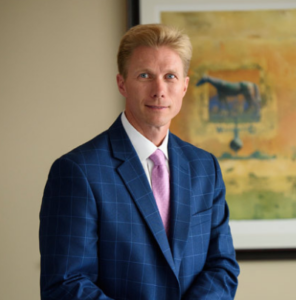 When we entrust our loved ones into the care of a nursing home, we expect that the facility will provide qualified, responsible care. We want our loved ones to enjoy their golden years in a safe and nurturing environment, and that's what nursing homes are meant to provide.
Sadly, many facilities fall well short of providing this type of care. In fact, facilities may employ caregivers who actively engage in physical, emotional, or financial abuse of the elderly. Financial abuse may be one of the most difficult forms of abuse to pin down right away. There are no bruises to tell the story, and many criminals are careful not to leave much of a trace until the money is gone, and it is too late.
At Minner Vines Moncus Injury Lawyers, we aggressively protect the rights of the elderly and aggressively pursue legal recourse against those who dare to exploit and abuse the most vulnerable. Victims of nursing home abuse deserve to be cared for with love, respect, and freedom from the threat of abuse. If you suspect your loved one is being taken advantage of financially,  call us at(859) 550-2900 right away to speak with a knowledgeable Kentucky nursing home abuse lawyer. We are ready to fight for you and your family.
What is Financial Abuse?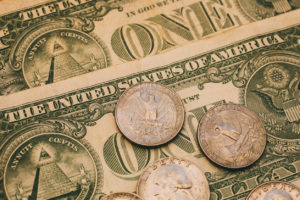 It sounds pretty straightforward, but financial abuse encompasses a number of different acts or actions. The definition of financial abuse as laid out by the Older Americans Act of 2006 is as follows:
"The fraudulent or otherwise illegal, unauthorized, or improper act or process of an individual, including a caregiver or fiduciary, that uses the resources of an older individual for monetary or personal benefit, profit, or gain, or that results in depriving an older individual of rightful access to, or use of, benefits, resources, belongings, or assets."
It boils down to the fact that financial abuse is the act of taking advantage of an elderly adult for personal monetary gain. Abusers see the elderly as a vulnerable target and easily manipulated into handing over money itself or gaining information that will allow the abuser to have access to the victim's funds. Unfortunately, financially abusing the elderly is big business in the United States. Older adults lose an estimated $36 billion every year to financial scams, fraud, and exploitation, and some may not even realize that it is happening.
How Does Financial Abuse Happen?
There are a number of different ways that an elderly person may be abused financially, from being manipulated by family or nursing home caregivers, to falling prey to scammers. Even in the care of a nursing home facility, the elderly can be manipulated by fake sweepstakes, email phishing scams, and predatory lenders. However, they may also become the target of financial abuse by the very people who are charged with their care family members or nursing home caregivers. How could workers or caregivers exploit the elderly for financial gain? Here are some examples:
Coercion Through Neglect or Violence– Many times, the direct path is the most effective. A caregiver may demand money or financial compensation through sheer abuse, either through physical violence or through neglect. They may withhold food or medication in order to manipulate someone into handing over money or valuables.
Theft– Caregivers may steal an item of significance and then demand money for its safe return. They may also try to "buy" an item from an elderly person and offer significantly less than fair market value and manipulating them into believing it is worthless.
Investment Opportunity Scams– A worker or caregiver might approach an elderly resident offering an investment opportunity to them and convince them they need to give them money. This may be a high-risk investment, property fraud, or it could be a scam just to get cash.
Identity Theft– Those with access to the elderly or their belongings may engage in identity theft. Draining accounts of money, opening fraudulent accounts or lines of credit, and even using the person's checkbook to write checks to themselves or cash.
There are several other ways that someone could take advantage of an elderly resident, including manipulating them into adding them into their will, mismanaging their assets, or gaining access to their life insurance by adding themselves as a beneficiary. No matter how it happens, financial abuse is wrong, it is exploitative, and the abuser needs to be held accountable.
Signs of Financial Abuse in Kentucky
The signs of financial abuse may be harder to spot. There are no tell-tale bruises, and few signs of emotional stress until after the theft has occurred. Sometimes it takes careful investigation and vigilance to determine if your loved one is being targeted by a financial abuser. Here are a few signs to be on the lookout for:
Missing Money– This is the most obvious sign that something is wrong. If there are suddenly unexplained or large amounts of money missing from a bank account, you need to start asking questions about where the money went.
Unusual Credit Card Statements or the Opening of New Credit Cards– Any type of new, frequent, or unusual credit card activity needs to be examined. That includes the opening of new accounts or unusual activity on current accounts. You may also want to look for additions or changes to the "authorized user" of the account. Have names been added or changed?
Missing Heirlooms or Possessions– Be sure to take notice of your family member's room and appearance when you visit. Are they missing anything important? Are they not wearing jewelry that they use to always have on? These could be signs that their property was stolen or "sold".
Unpaid Bills– Go through your family member's bills and statements. Make sure that all bills are being paid and that new accounts haven't been opened in their name that you weren't aware of. If your loved one doesn't have the food and medication they need or their bills are going unpaid you'll need to look into where that money went instead.
If you suspect that your loved one has been the victim of financial abuse in a nursing home or another eldercare facility, be sure to contact us right away.
How Can
Nursing Home Abuse Lawyers in Kentucky

Help in Cases of Elder Abuse?

At Minner Vines Moncus Injury Lawyers, we take any abuse or exploitation of older adults personally. There is never an excuse to abuse the most vulnerable; that is why we will aggressively fight to protect the rights of your loved one. Financial abuse can lead to both criminal and civil penalties, and the attorneys at Minner Vines Moncus Injury Lawyers are experienced in handling both aspects of a case. We offer you the compassion and service you deserve, while assertively combating the negligent nursing home or caregiver causing the abuse.

If you or a loved one suspect that your loved one was financially exploited, don't wait, talk with a seasoned attorney who has the knowledge and resources to get you the justice and compensation you deserve. Call a Kentucky nursing home abuse lawyer at Minner Vines Moncus Injury Lawyers at(859) 550-2900 for a free no-obligation legal consultation. We can help you determine what your best course of action is and keep your loved ones safe.
Other Nursing Home Abuse Links