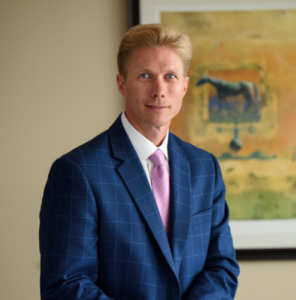 As our population ages, we are faced with the responsibility of making major life decisions for our older family members. In many cases, due to the social and medical needs of our loved ones, we must make the difficult decision to entrust their care to a nursing home facility. We trust in the fact that these facilities take their responsibility seriously and administer the highest level of medical care.
While we understand that in any situation, mistakes can happen, mistakes made when it comes to administering essential medications can be life-threatening, even deadly. A single mistake could be one mistake too many, and a pattern of mistakes is a major cause for alarm.
At Minner Vines Moncus Injury Lawyers, we understand that the health and safety of your loved one is your top priority. Our team of experienced nursing home lawyers can examine the circumstances surrounding the medication mistakes your family member has experienced and give you the legal counsel you need. If you suspect that your loved one is not receiving the proper medication, or errors have been made in administering their medication, contact us online or call(859) 550-2900 immediately for a consultation.
Causes of Medication Mistake in Nursing Homes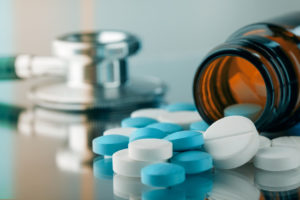 According to a study publish in the Journal of the American Geriatrics Society, medication errors are a fairly common occurrence in nursing home settings. The study found that 16 to 27 percent of residents experienced some type of medication error. While serious impacts of these errors remained relatively low, investigators have noted that it is still unclear whether errors resulting in significant harm are truly rare, or if they are simply being underreported.
The fact remains that giving an elderly person the wrong or incorrect dosage of medication can cause catastrophic consequences depending on the person's medical condition.
Why do these types of errors occur so frequently in nursing homes? There are numerous reasons, from understaffing, to poor administrative practices, to incorrect transcriptions. Here are a few of the more common causes of medication errors:
Understaffing
Poor or inadequate staff training
Failure to follow the rules and protocol
Misdiagnosis
Poor administrative practices
Failure to provide oversight
Failure to follow directions
Staff fatigue
Abuse
Neglect
Understaffing is currently a major concern at nursing homes, as it can lead to fatigue, inattention to detail, and a lack of morale, and it also puts pressure on administrative staff to hire inexperienced employees.
Examples of Medication Errors
There are numerous types of medication errors that can happen in a nursing home setting. It's not just a matter of a caregiver giving a resident the wrong type of medication, although that is one example. Other examples of medication errors relate to how the medication is administered, such as:
Administering medication either with or without food, not in accordance with the medication's instructions.
Cutting medications in half in order to make them easier to swallow. Many medications specifically state they are not to be split. Cutting or splitting medications can change how they impact the body or how the body absorbs them.
Not providing adequate liquids in order to take the medication.
Failing to properly mix or combine medications.
Improperly mixing medications.
There are a number of other examples of medication errors that can occur because of poor or improper training, as well as staff fatigue or understaffing issues. These medication errors are typically oversights that are made because staff are not paying enough attention or are distracted. These types of negligent medication errors often include:
Dosage errors
Giving expired medications
Skipping doses or medication or giving too many doses
Giving medication at the wrong time of day
Giving the wrong type of medication
Mixing up different residents' medications (giving medication to the wrong patient)
Failing to document which medications have been given
Failing to monitor a patient after administering medication
Failing to recognize drug interactions
Lab errors
The final type of medication error is more insidious and involves abuse on the part of the caregivers themselves. These types of errors are more than just oversights. They are willful violations of caregiving standards. These types of medication errors may include:
Stealing a resident's medication instead of administering it to the patient.
Ignoring medical orders, changing orders, or otherwise not adhering to a physician's order.
Poor medication management by the nursing home, such as not stocking needed medications or not having enough medication on hand for patient needs.
Using medication meant for one patient and distributing it to many patients.
Patterns of medication errors are cause for alarm. Medication is administered for a specific medical reason, and when that medication is not administered in the correct way, a resident's health can suffer. If you suspect that your loved one is not receiving the proper care they deserve, it is time to get a lawyer on your side.
At Minner Vines Moncus Injury Lawyers, we can help you get the justice and compensation your family member deserves. Here in Kentucky, as of February 2022, 42 percent of nursing homes in the state were given a "below average" or worse rating by the U.S. Center for Medicare and Medicaid Services. Your loved one doesn't deserve below-average care, especially when it comes to getting their medications.
How Can Our
Nursing Home Abuse Law Firm in Kentucky

Help?

At Minner Vines Moncus Injury Lawyers, we understand that you may be hesitant to call an attorney just for suspecting a medication error may have taken place. However, calling an attorney is one of the most powerful tools you can wield. An attorney has the power to obtain your family member's medical records, gather medical experts, and investigate the circumstances surrounding your suspicions. Nursing homes can't be held liable for their actions if you can't prove those actions took place and were negligent. That's where we come in.

We have experienced and compassionate attorneys ready to help you get to the bottom of a nursing home's medication mistakes. If you have concerns about the care your family member is receiving, give us a call at(859) 550-2900 for a consultation. One of our skilled nursing home abuse attorneys can give you the legal advice you need.
Other Nursing Home Abuse Links