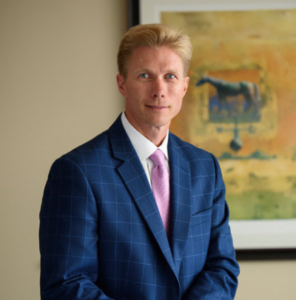 Nursing homes have a responsibility to ensure patients are adequately fed and hydrated. Unfortunately, many patients suffer from malnutrition due to direct negligence by nursing home staff and administration.
Did your loved one recently suffer from malnutrition at a nursing home? If it was due to negligence, you have a right to take legal action and demand financial compensation. It's critical to speak to an experienced attorney who can handle your claim.
At Minner Vines Moncus Injury Lawyers, our caring legal team has fought on behalf of Kentucky residents whose loved ones were neglected at nursing homes. We never settle for less, and our top priority is seeking justice and fair compensation for you and your family. Contact us today at(859) 550-2900 to schedule a free consultation with our nursing home malnutrition lawyer in Kentucky.
Signs and Symptoms of Malnutrition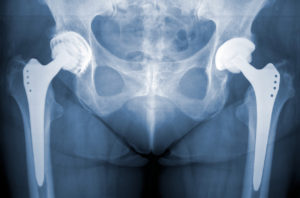 Lack of proper nutrition is a major problem in nursing homes across the country, including here in Kentucky. If your loved one is being cared for at a nursing home, you should familiarize yourself with the signs and symptoms of malnutrition.
The main symptoms of malnutrition include:
Mouth sores
Yellow skin
Fatigue
Difficulty speaking and communicating
Dizziness
Weight loss
When left untreated, a malnourished patient can suffer from serious mental and physical complications, including:
Cognitive decline
Memory problems
Increased risk of broken bones and fractures
Weakened immune system
Death, in advanced cases of malnutrition
If you suspect your loved one is suffering from malnourishment in a nursing home, it's important to contact an attorney as soon as possible. This is because there are state laws that dictate when you can file a lawsuit. After the deadline passes, you can no longer take legal action against a nursing home.
To learn more, contact (859) 550-2900 to schedule a free consultation with a Kentucky nursing home attorney.
Compensation for Victims of Nursing Home Malnutrition in Kentucky
Under Kentucky law, victims of nursing home malnutrition are entitled to compensation for "special damages" and "general damages." Special damages are any out-of-pocket costs that you can easily put a number on, while general damages are non-economic losses.
For example, in a nursing home lawsuit, special damages may include:
Medical care (ongoing and care needed in the future)
Hospitalizations
Therapy and rehabilitation
Ambulance bills
Burial and funeral expenses, if your loved one died due to malnourishment
General damages may include:
Pain and suffering
Mental anguish
Loss of companionship and support, if you're filing on behalf of a deceased loved one
At Minner Vines Moncus Injury Lawyers, we've recovered significant amounts of compensation for victims of nursing home neglect. Some of our recent settlements and verdicts include:
$8,000,000 verdict in a Kentucky nursing home abuse case
$1,250,000 settlement for a nursing home abuse case in Kentucky
When you choose our law firm to handle your claim, we'll be sure to document your ongoing damages. Our attorneys will pursue the maximum compensation available, and they will prove your losses by compiling medical records, receipts, and other relevant documents.
Who Is Liable in a Nursing Home Malnutrition Lawsuit?
It is unacceptable for a nursing home to fail to provide patients with basic necessities, such as food and water. In fact, there are federal and state regulations in place to ensure Kentucky nursing home patients are properly cared for.
However, liability isn't always straightforward. There may be multiple liable parties, including:
Physicians, for failing to properly supervise caregivers under their chain of command.
Nursing home staff, for not providing adequate nutrition to patients.
The nursing home itself, for failing to hire qualified staff, or failing to adequately train staff.
The administrator of the nursing home, for failing to comply with federal or state regulations.
Since liability is complex in nursing home lawsuits, it's critical to hire an experienced attorney. An attorney can conduct a full investigation to determine who was responsible for allowing your loved one to become malnourished.
Why Choose Our Kentucky Attorneys 
At Minner Vines Moncus Injury Lawyers, we have dedicated our careers to helping those who've been negligently harmed. No one should suffer the indignity of nursing home abuse, and our goal is to help you and your family seek justice and closure.
Our nationally acclaimed law firm is known for our:
Exclusive Focus on Personal Injury: Our law firm has upheld the rights of injured people throughout Kentucky and the United States. This has allowed us to build an extensive network of skilled trial lawyers, caring support staff, and vast resources to litigate your case.
Aggressive Legal Strategy: Our attorneys don't back down when taking on large nursing homes and their insurers. We will aggressively pursue your case and take a stand against negligent treatment.
Track Record of Success: For decades, we've helped families just like yours take legal action and recover compensation. Some of our verdicts have been ranked among the top 100 verdicts in the country. We will work tirelessly to secure the compensation that you and your family deserve.
Access to Top-Notch Experts: Not all cases of malnourishment at nursing homes are due to negligence. This is why it's essential to hire an expert to review the case and testify on your behalf, if needed. We have access to a wide network of experts who can strengthen your case.
Contact a

Kentucky Nursing Home Abuse Attorney

About Your Malnutrition Case
When admitted to a nursing home, your loved one should be treated with the care and dignity they deserve. Unfortunately, negligence is not uncommon at Kentucky nursing homes, leading to malnutrition, dehydration, and other harm.
If someone you know became malnourished while under the care of a nursing home, it's critical to speak to an attorney. You and your family may be entitled to significant compensation, and an experienced attorney can help.
At Minner Vines Moncus Injury Lawyers, we have provided trusted legal counsel to the victims and families whose lives have been impacted by nursing home abuse and neglect. We can help you take aggressive legal action and get the answers, compensation, and closure you need and deserve. To learn more about your legal options, give us a call at(859) 550-2900. Our Kentucky nursing home lawyers are ready to meet with you at a free consultation.
Other Nursing Home Abuse Links