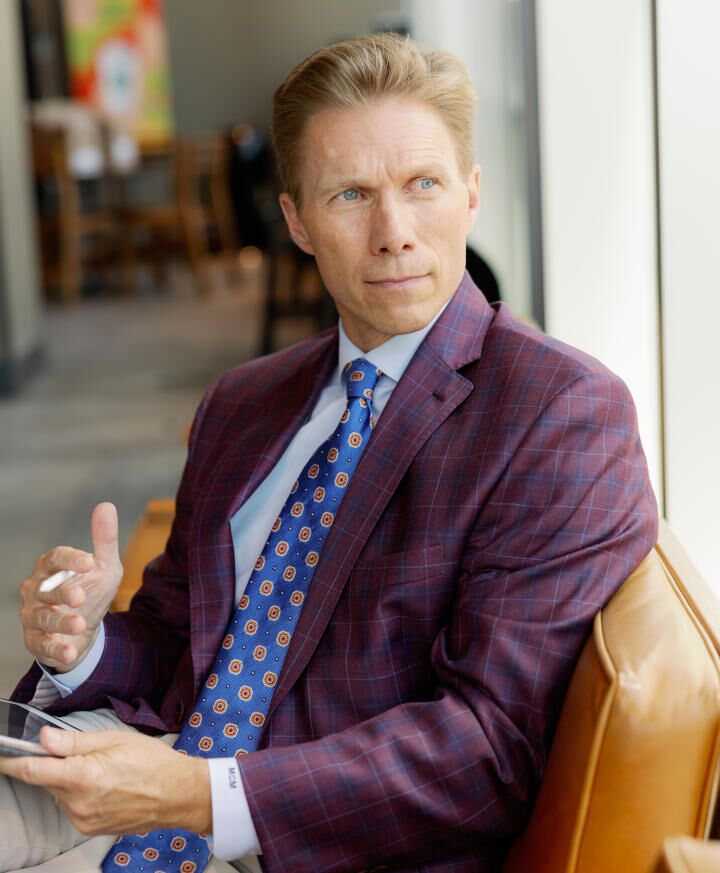 When we make the difficult decision to entrust the care of an elderly family member to a nursing home, we are doing so fully believing that it is in the best interests of our loved one. A skilled nursing home facility is supposed to, not only provide quality medical care that we are unable to provide at home, but they are also meant to treat our family members with respect and kindness.
Kindness and understanding should not be considered tall orders for staff in the caregiving profession. Yet, the prevalence of nursing home abuse seems to suggest otherwise. The World Health Organization estimates that 1 in 6 people over the age of 60 have experienced some form of abuse in a nursing home facility. The AARP finds that chronic understaffing in nursing homes may be one of the major contributing factors of abuse, especially when it comes to neglect and abandonment.
At Minner Vines Moncus Injury Lawyers we believe that your loved one deserves better. Our team of experienced attorneys is passionate about defending the rights of the elderly and making sure that those who harm them are held accountable. There is never an acceptable excuse for leaving a vulnerable person to fend for themselves, especially when they are paying for specialized care. If you suspect that your loved one may be suffering from neglect or abandonment while living in a nursing home facility, contact Minner Vines Moncus Injury Lawyers to review your legal options. Let us work towards a brighter tomorrow, contact or call us today at(859) 550-2900 for a consultation.
Abandonment Versus Neglect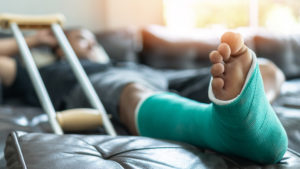 Nursing home abandonment and nursing home neglect are sometimes used interchangeably when discussing aspects of abuse. However, some distinctions can be made between the two terms. Abandonment is a form of neglect, but abandonment is more accurately defined as the desertion of an elderly individual by a caregiver, typically while in a public place, nursing home, or even a hospital. Examples of this type of action include a caregiver abandoning a resident in a recreational room or area, leaving them alone in their room, or leaving them alone outside on the grounds of the facility, all for extended periods. For elderly individuals with cognitive or physical impairments, this is extremely careless and dangerous behavior. Not only has the caregiver abandoned them with no means of getting access to basic necessities, but those with limitations can also become seriously injured when they attempt to help themselves.
Elopement is another side effect of abandonment. Elopement happens when an elderly individual with cognitive impairment or condition, such as dementia, is abandoned by a caregiver and begins wandering. In their confusion and disorientation, they can become lost, unintentionally wander away from the facility, or become seriously injured.
Injuries Associated with Abandonment in Kentucky
When elderly individuals are deprived of the care that they so desperately need, they may attempt to fend for themselves. This may mean trying to get up out of bed when they don't have the physical strength or ability to do so resulting in falls and serious, even traumatic injuries. Abandoned individuals with cognitive conditions may become lost, disoriented, and upset. This can lead to both traumas mentally but also a variety of injuries that could further jeopardize their health and safety. Elderly residents who are chronically or systematically abandoned for long periods may also begin to suffer from malnutrition, dehydration, and the impacts of not regularly taking their needed medication. These are some of the more common injuries that may be associated with abandonment:
Broken bones or dislocated joints from falls or drops 
Concussion
Infections
Complications from not taking their medication
Other serious, even life-threatening injuries or accidents can happen when a caregiver abandons an elderly individual. Caregivers are hired to give professional and compassionate care, abandoning a resident in need is a caregiver abandoning their duty. At Minner Vines Moncus Injury Lawyers we can help you hold negligence caregivers and facilities responsible for this dereliction of duty.
Causes of Abandonment in Nursing Homes in Kentucky [2022 Update]
One of the main causes that are often attributed to neglect, or abandonment cases is chronic understaffing of the facility itself. Studies have found that as many as 75 percent of nursing home facilities have never met the nursing staffing ratios recommended by the Center's for Medicare & Medicaid Services during the 2017-2018 time period. The same study has found that insufficient staffing at nursing homes negatively impacts residents, their daily quality of care, and their overall quality of living.
Chronic understaff puts a strain on a nursing home's staff and its resources. Caregivers can become overwhelmed, frustrated, and even resentful. An overwhelmed caregiver may not even realize that they are neglecting or abandoning patients because they are so overworked. Others may neglect or abuse residents they find difficult or who are impaired as a way to retaliate or take out their frustrations.
Other factors can also contribute to abandonment issues inside of nursing home facilities. Poor hiring practices, improper or poor training of caregivers, and mismanagement or poor administration at the higher levels of the nursing home operations are some of the more common issues. Those at the upper levels of nursing home management have a duty to hire properly screened and qualified caregivers, properly train all staff, and manage their resources in a manner that puts resident care first. Failing in one or all of these areas could be grounds for legal action.
Contact our
Nursing Home Abuse Law Firm in Kentucky
Your loved one is living in a skilled nursing home facility so that they can receive the medical attention and emotional support that they need to not only survive but to thrive. When a nursing home abandons a resident they are abandoning their oath to provide a quality standard of care. Those responsible must be held accountable. At Minner Vines Moncus Injury Lawyers we want to take on the responsibility of helping your loved one receive the justice and compensation they deserve. No one should be left alone to suffer.
If you're loved one has suffered abandonment by a caregiver in a nursing home or you suspect abandonment is taking place, contact a Kentucky nursing home abuse lawyer at Minner Vines Moncus Injury Lawyers. We can offer you support and experienced legal advice for your situation. Call us today at(859) 550-2900 for a consultation. Don't leave your loved one alone for another day.
Other Nursing Home Abuse Links