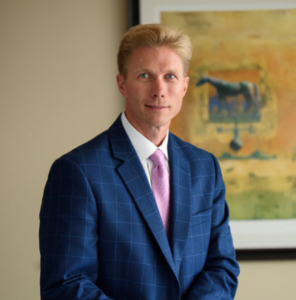 Nursing homes play an essential role in ensuring that your elderly loved ones receive the skilled treatment and care they deserve. Residents in nursing homes have federal protections and rights to ensure that they are free from physical, sexual, and mental abuse. However, even nursing facilities that attempt to uphold these basic rights may fail if they do not prevent resident to resident abuse.
Nursing homes have a responsibility to intervene if another resident abuses your loved one. If they do not fulfill this duty, the nursing home has placed your loved one at risk, and they need to face the consequences.
You and your loved one deserve justice after resident to resident nursing home abuse, and the attorneys at Minner Vines Moncus Injury Lawyers are prepared to help. We understand the harm that elder abuse causes, and we are ready to fight for your right to financial compensation. You can take action to protect your loved one right now by contacting or calling Minner Vines Moncus Injury Lawyers at(859) 550-2900.
Why You Need a Nursing Home Abuse Attorney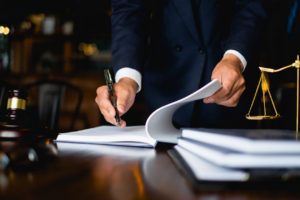 When you recognize that your loved one is experiencing nursing home abuse, you may feel overwhelmed by emotions and confused about what to do next. You may not know what legal action to take can take or how to seek compensation for the pain this nursing home caused. However, when your loved one's health and well-being are on the line, you don't have time to spend learning how to navigate the legal system.
That is why you need to work with a skilled nursing home abuse attorney who can guide you through every step of the legal process. They will help you understand the compensation you deserve from your claim, and they will fight to protect your right to justice. When you work with a lawyer, you will know that you are taking every action possible to protect your loved one from further abuse.
Why Choose Minner Vines Moncus Injury Lawyers to Handle Your Case
The Kentucky nursing home abuse attorneys at Minner Vines Moncus Injury Lawyers have been protecting our clients' rights since the firm's founding in 1850. We have helped injury victims recover millions of dollars by combining our extensive knowledge of the law with aggressive legal strategies.
Minner Vines Moncus Injury Lawyers understands that every nursing home abuse case is different and requires a unique approach. That is why we take the time to get to know you and your case, so we can effectively meet your needs. Our attorneys will offer you the compassion and professionalism you deserve, while we fight for your right to justice.
What Is Resident to Resident Abuse?
Resident to resident abuse occurs when another person living in a nursing facility abuses your loved one. This abuse can take many forms and may not leave physical marks on your loved one. It is the nursing home's responsibility to be aware of and report any kind of abuse that your loved one is experiencing.
Unfortunately, resident to resident abuse is relatively common in nursing homes across the United States. A study from the National Center on Elder Abuse reported that 97% of nursing aids observed residents verbally abusing one another, 94% of aids observed physical abuse between residents, and 77% of aids observed indecent exposure to another resident. These statistics demonstrate the prevalence of resident to resident abuse in nursing homes. However, they also indicate that nursing home staff is not taking appropriate action to prevent or end this abuse.
In some cases, a resident may not be aware that they are abusing another person, due to mental illness or cognitive disorders such as Alzheimer's. However, elder abuse is a criminal offense, no matter who is perpetrating the abuse. Even if a resident is not intentionally abusing your loved one, the nursing home staff must take action to protect their residents and prevent all forms of abuse.
Common Types of Resident to Resident Abuse in Kentucky
Abuse comes in many different forms, which can cause serious physical and mental harm. Resident to resident abuse is just as harmful as any other form of nursing home abuse. Even if the abuser does not have more physical strength than your loved one, and they are not in a position of power, they can still cause serious pain and suffering.
Some of the most common forms of resident to resident abuse include:
Hostile interactions such as yelling, arguing, mocking, or spreading rumors
Verbal threats or harassment
Invasion of privacy and unauthorized use of personal items
Inappropriate sexual actions or exposure
Belligerent roommate interactions
Social isolation from other residents
Physical aggression such as pinching, kicking, or hitting
All nursing home residents, regardless of age, gender, or race, can be the victim of abuse from another resident. However, residents who have limited mobility or have cognitive impairments are typically at the greatest risk of experiencing abuse.
What Are the Signs of Nursing Home Abuse?
Many people who experience nursing home abuse will not report the incident due to feelings of guilt, shame, or fear. In some cases, residents may not be able to discuss their abuse because of cognitive or physical impairments. You need to understand the signs of nursing home abuse so you can take action and advocate for your loved one. Common signs of nursing home abuse include:
Changes in sleeping and eating patterns
Increased anxiety or depression
Isolation from others
Unexplained injuries, bruises, or sexually transmitted diseases
Abnormal levels of aggression or moodiness
If your loved one demonstrates any of these behaviors, you need to talk with your loved one and their caregivers about potential abuse. Knowing the signs of abuse is the best way to ensure that you can protect your loved one and stop resident to resident abuse.
Contact a K
entucky Nursing Home Abuse Lawyer

Today

If you or a loved one has experienced resident to resident nursing home abuse, you have the right to seek justice for your pain. Contact the Kentucky nursing home abuse attorneys at Minner Vines Moncus Injury Lawyers today to start working on your claim for compensation. Call our office at (859) 550-2900 or fill out our online contact form to schedule a consultation on your case.
Other Nursing Home Abuse Links