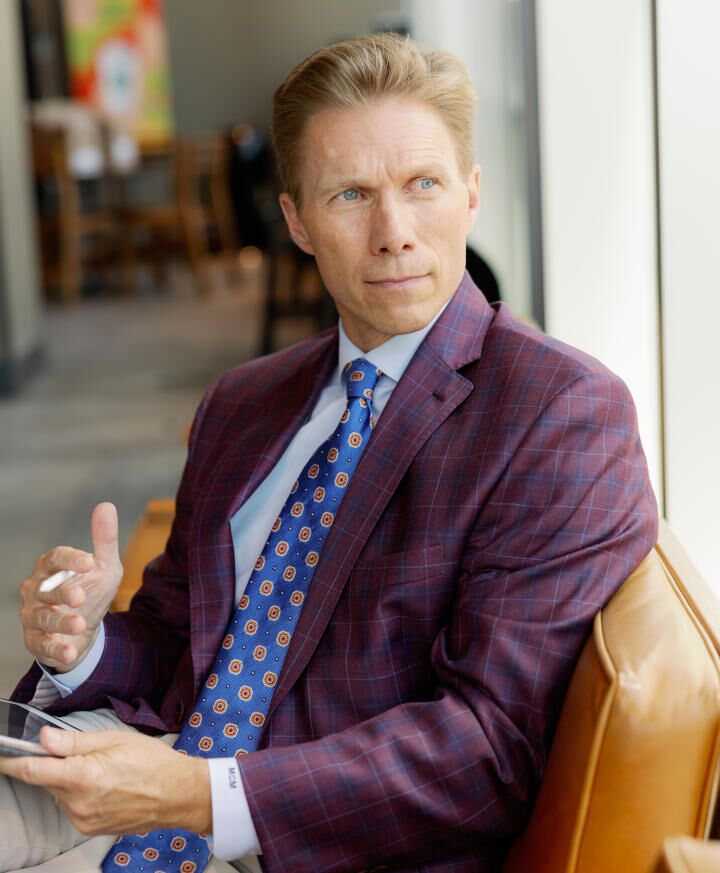 Dropped patient injuries occur in various settings, including hospitals, nursing homes, assisted living facilities, and outpatient surgical centers. Patient falls and drops can result in numerous injuries. In these situations, a medical facility and/or healthcare provider could be liable for the patient's damages.
Our Kentucky dropped patient injuries lawyers work with individuals and families to recover compensation from negligent medical professionals. Minner Vines Moncus Injury Lawyers is a nationally acclaimed law firm that has been in practice for decades.
If you sustained fall-related injuries, our Lexington personal injury lawyers offer free consultations. Contact us online or by telephone at(859) 550-2900 today to discuss your case.
How Our Lexington Personal Injury Lawyers Can Help With a Dropped Patient Injury Claim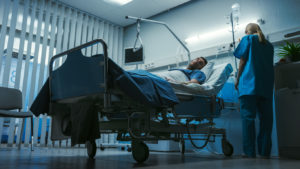 Medical professionals drop patients more often than you might think. These drops can result in severe injuries, including broken bones and head trauma. If a medical professional dropped you or a loved one, you may be entitled to compensation for medical bills, lost wages, and other damages through a medical malpractice case.
Minner Vines Moncus Injury Lawyers  have represented injury victims in Knetucky for decades. We have recovered billions of dollars on behalf of our clients. With vast resources and extensive support staff, we are prepared to go up against the largest hospitals, insurance companies, and defense teams to get you the money you deserve.
When you hire Minner Vines Moncus Injury Lawyers, you can expect us to:
Launch a comprehensive investigation into how your injuries occurred
Identify staff members, physicians, and other individuals who were responsible for your care
File claims with insurance companies, medical facilities, nursing homes, and other at-fault parties
Work with you, your physicians, and medical experts to document the severity of your injuries
Calculate the value of your damages and do everything we can to maximize recovery
Contact us now to learn more about how our Lexington personal injury attorneys can help you after your drop accident. We offer free consultations.
How Often Are Patients Dropped?
When a person is admitted to the hospital, long-term care facility, or another medical facility, that person is generally in a vulnerable position. They may be weakened because of an illness or injury.
Unfortunately, a patient's illness or health condition may put them at a higher risk of falling. Furthermore, negligent staff members may drop patients or allow them to fall.
It is estimated that falls occur in hospitals at a rate of three to five per 1,000 bed-days. It is also estimated that 700,000 to one million hospitalized patients fall each year. In addition, residents of long-term care facilities and nursing homes fall at a rate of 1.6 million per year.
Why Are Patients Dropped in Kentucky?
One of the risk factors for falls is age. Older adults have a high risk of falling. Millions of seniors are treated each year for injuries related to falls. However, age is not the only reason that older adults fall.
Falls at medical facilities can happen for many reasons, including:
Nursing homes and other medical facilities are understaffed.
Staff members are not trained in the correct procedures for transferring patients.
Safety rules are broken, or there are not sufficient safety procedures in place to prevent falls and dropped patients.
Staff members ignore patients or do not supervise them properly.
There is a lack of equipment to assist in transferring patients safely between surgical tables, gurneys, wheelchairs, beds, and chairs.
Medical staff may fail to provide the correct equipment and footwear to prevent falls.
There is a lack of communication between staff members.
Falls and dropped patients are never events. Patients should never be dropped or allowed to fall while in a healthcare facility.
Injuries and Damages Caused by Dropping Patients
When a patient is dropped or allowed to fall, the result can be devastating. More than one-third of falls in hospitals result in injuries.
Patients may sustain injuries such as:
Broken bones, including broken hips, backs, wrists, ankles, arms, legs, and shoulders
Bruising, cuts, and scrapes
Torn ligaments and dislocations
Traumatic brain injuries and skull fractures
Back injuries, including broken vertebrae and herniated discs
Damage to internal organs
Facial injuries, including damage to the jaw and teeth
Injuries caused by dropping a patient could result in the need for emergency surgery, additional hospital stays, and lengthy physical therapy and rehabilitation. The cost of medical care and personal care could be expensive.
What Damages Can I Recover if I Am Dropped or Allowed to Fall?
Patients may receive compensation for several types of damages in medical malpractice cases, including:
Medical bills
Lost wages
Disabilities and impairments
Rehabilitative therapies
Pain and suffering
Future medical care and loss of income
Loss of enjoyment of life
You have the burden of proving that the medical facility and staff members were negligent. A medical malpractice claim requires evidence that the at-fault parties failed to provide the proper level of care and injured you.
Schedule a Free Consultation With Our
Kentucky Nursing Home Abuse Lawyer
Health care providers owe you a duty of care. When they breach the duty by dropping patients or allowing them to fall, they can be held accountable for their negligence.
If you were injured in a fall or you were dropped while at a medical facility or nursing home, contact our Lexington personal injury attorneys for a free consultation. Let us help you recover the compensation you deserve.
Other Nursing Home Abuse Links