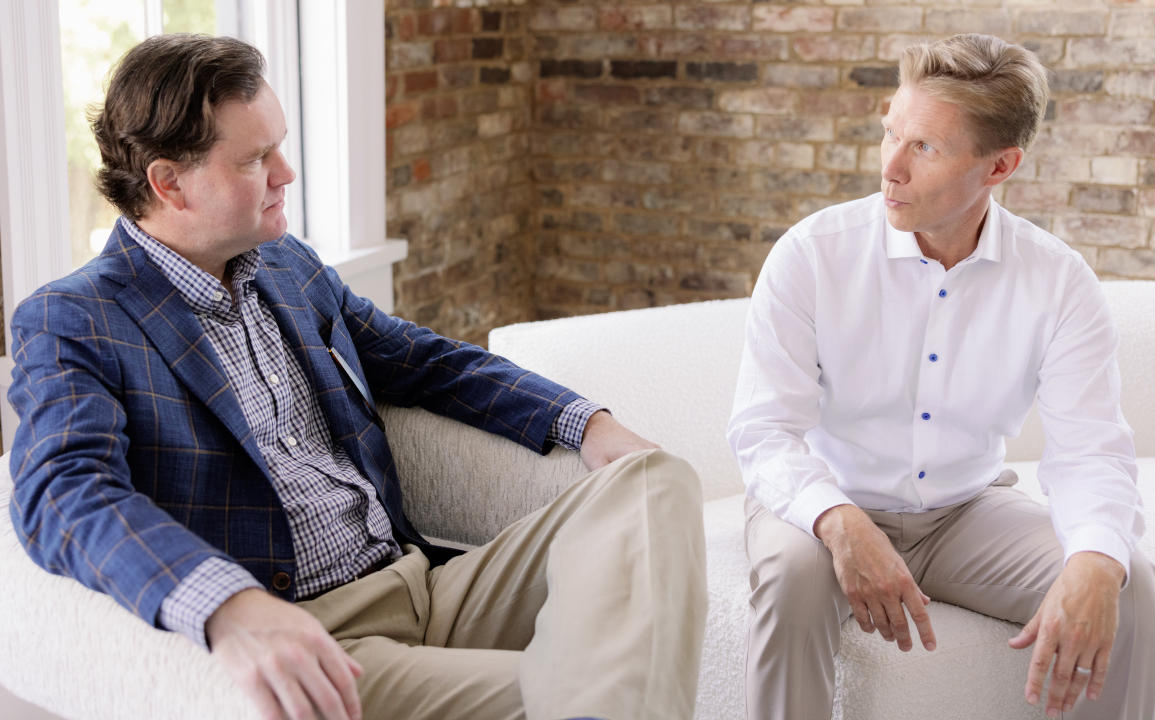 Were you or a loved one injured in a trucking accident in Kentucky? You may be entitled to recover compensation for medical bills, lost wages, and other notable damages. An experienced Kentucky truck accident lawyer at Minner Vines Moncus Injury Lawyers can help you fight to maximize your compensation award.
Our lawyers have been fighting for accident victims across the state of Kentucky for decades. Our hard work has paid off time and time again. We've recovered millions of dollars to help our clients get back on their feet again.
Are you looking for quality legal advice you can trust? Call our law offices in Kentucky at (859) 550-2900 to schedule a free consultation today.
How Minner Vines Moncus Can Help After a Truck Accident in Kentucky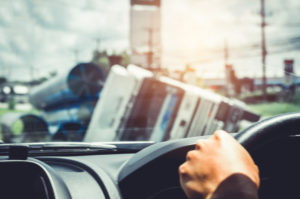 Dealing with a commercial insurance company can be particularly difficult. Because policy limits tend to be higher, the insurance company will fight even harder to minimize the value of your case.
An experienced Kentucky injury attorney can help even the playing field.
Minner Vines Moncus is an award-winning personal injury law firm here in Kentucky. We have over 70 years of combined experience handling complex personal injury claims. Our founding attorney has been recognized as Best Lawyers "Lawyer of the Year"and has received an AV "Preeminent" rating from the prestigious Martindale-Hubbell rating service.
When you hire us, our Kentucky personal injury lawyers will:
Conduct a detailed investigation into the truck accident
Hire experts and specialists to support your case
Defend you if the insurance company blames you for causing the crash
Calculate the fair value of your personal injury claim
Negotiate with the insurance company on your behalf
When you're ready to get started, call our offices to schedule a free consultation and learn more about how we can fight for you.
How Common Are Truck Accidents in Kentucky? [2022 Update]
According to National Highway Transportation Safety Administration (NHTSA) research, at least 5,005 large trucks were involved in fatal accidents across the U.S. during 2019. Approximately 119,000 large trucks were involved in crashes that caused injuries that year.
Federal Motor Carrier Safety Administration (FMCSA) data shows that crashes involving commercial trucks are a serious problem in Kentucky. For 2021, preliminary reports show that at least 866 people were hurt in roughly 1,750 truck wrecks across the state of Kentucky. 66 people were killed in fatal truck accidents last year. 
What is My Kentucky Truck Accident Case Worth?
Every personal injury case is unique. In assessing your case value, relevant factors will include:
The nature and severity of your injuries
Your economic losses, including the cost of medical treatment
Whether your quality of life has been diminished
The injury's impact on your work and future 
Your pain and suffering
The insurance company will focus on insurance coverage limits. They might also try to reduce the value of your case by blaming you for the accident.
What Types of Damages Are Available to Truck Accident Victims?
Truck crash victims are entitled to two basic types of damages: economic damages and non-economic damages. Because you only have one chance to recover the full amount you deserve, it's important to identify all of your losses before filing an insurance claim.
Examples of your economic damages include:
Past and future medical expenses
Lost wages
Loss of future earnings
Rehabilitation 
Nursing care
Property damage
Your non-economic damages award should account for your:
Pain and suffering
Emotional distress
Diminished quality of life
Disfigurement
Scarring 
Anxiety, depression, or PTSD
Loss of consortium
Would you like an experienced attorney to review your case and identify your damages? Call Minner Vines Moncus for a free initial consultation today. 
Can I Recover Damages If I'm Being Blamed for a Truck Accident in Kentucky?
Kentucky is a pure comparative negligence state. You won't lose your right to damages if at least one other person was partly responsible for the accident.
All parties who share fault for an accident can be held liable for damages. During negotiations, liability is apportioned between parties. Each party is responsible for their share of the damages. That means your compensation can be reduced in proportion to your percentage of fault, if any.
We'll Fight to Recover Compensation for All of Your Truck Accident Injuries
At Minner Vines Moncus, we often represent truck accident victims who have sustained the most serious injuries imaginable, including:
Broken bones
Nerve injuries
Whiplash injuries
Soft tissue damage
Traumatic brain injuries
Head and neck injuries
Concussions
Crushing injuries and internal organ damage
Back injuries
Organ damage
Severe burns
Amputation injuries
Paralysis
Catastrophic injuries
Our lawyers in Kentucky can also help you pursue damages for wrongful death if you lost a loved one in a fatal truck wreck.
What Causes Most Truck Accidents in Kentucky?
Truck drivers spend most of their days behind the wheel. Although state and federal regulations are designed to prevent accidents, drivers often break the rules. After all, they're under pressure to deliver their cargo on schedule.
Because of that, many tractor-trailer accidents happen because of driver error. Some of the most common causes of truck accidents include:
Losing control of the vehicle
Veering off the road or into other lanes
Failure to yield the right-of-way 
Violation of FMCSA hours-of-service rules
Speeding
Other traffic violations
Tailgating 
Aggressive driving
Unsafe passing or lane changes
Dangerous turns, especially left-hand turns
Running a red light or stop sign
Drunk driving
Driving under the influence of drugs
Problems with the semi-truck itself can also cause truck accidents. According to research compiled by the Kentucky State Police, the following factors often contribute to the cause of truck accidents:
Failure to properly secure the truck's cargo
Worn and damaged tires
Defective brakes
Defective tow hitches
Malfunctioning headlights
Steering failures
Overweight vehicles
It's important to identify all factors that played a role in your crash. Often, multiple parties will share liability. Trucking companies are required to conduct regular inspections to make sure their trucks are reasonably safe. Manufacturers of defective trucks or safety equipment can be held strictly liable for those defects.
Do you need help determining the cause of your accident? Call our experienced Kentucky truck accident attorneys at Minner Vines Moncus to schedule a free case evaluation today. We'd be proud to stand up and protect your legal rights.
Our Lawyers Handle All Types of Truck Accident Claims in Kentucky
Truck accidents all have one thing in common: trucks are much larger and heavier than typical passenger vehicles. However, trucks still come in all shapes and sizes.
At Minner Vines Moncus, we can help protect your legal rights if your truck accident involved:
Big rigs and semi-trucks
Flatbed trucks
Tanker trucks
Dump trucks
Delivery trucks
Fuel trucks
Box trucks
Tow trucks
Cargo trucks
Dump trucks
Garbage trucks
Coal trucks
Every truck accident is slightly different. We often represent clients injured in rollover accidents, underride accidents, jackknife accidents, and more. Just call our law firm for a free case review today to learn more about how we can help with your case.
How Do I Prove Negligence After a Truck Accident in Kentucky? 
Many factors can play a role in causing a truck accident. When it comes down to it, most of these accidents occur because of negligence.
To prove negligence, your lawyers will work to prove:
A legal duty of care 
A breach of duty 
How the breach caused the accident
The damages you suffered as a result
A comprehensive investigation is particularly important in truck accident cases. Of course, the police and trucking company will conduct their own investigation. Our lawyers will visit the accident scene ourselves and look for evidence.
That evidence may include:
Police and accident reports
Video footage
Photos
Eyewitness statements
Data from the truck's black box recording device
The driver's hours-of-service logs
The truck company's maintenance records
Evidence about past safety violations
Police toxicology reports
Cell phone records
Information about the truck cargo
The truck driver's training history and qualifications
We may also bring in accident reconstruction specialists to analyze the crash scene. These experts regularly offer their opinions about what causes truck accidents–and insurance companies take their opinions seriously.
With that evidence, we'll locate anyone who may be partly responsible for your accident. At-fault parties might include:
Trucking companies
The truck driver
Maintenance companies and mechanics
Manufacturers of defective parts
Government agencies
Third-party drivers
You can trust us to conduct the thorough investigation you need–and to leave no stone unturned.
How Long Do I Have to File a Lawsuit After a Truck Accident in Kentucky?
Under Kentucky law, the statute of limitations is only one year. If you don't file a personal injury lawsuit within one year of the crash, you lose your right to sue for damages entirely.
Contact a Kentucky Truck Accident Lawyer for a Free Consultation
Were you or a loved one hurt in a truck accident? Call a Kentucky truck accident lawyer at Minner Vines Moncus for a free consultation today. We'll fight tirelessly to maximize your compensation.