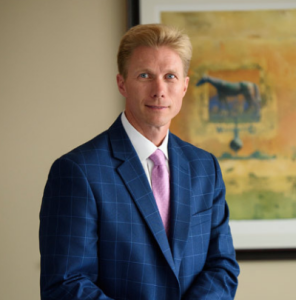 Unlike commercial trucks, moving vans and rented "box trucks" are often operated by everyday drivers who don't have special training. Nearly anyone with a valid driver's license can rent them, posing significant risks to other drivers. Inexperience operating a large vehicle can lead to devastating accidents.
Were you recently injured in an accident with a moving van or box truck? If someone else's negligence was to blame, you may be entitled to compensation. Financial compensation can cover your medical care, lost wages, pain and suffering, and more.
For decades, Minner Vines Moncus Injury Lawyers has provided trusted legal counsel to people harmed by negligence. We have a proven track record of success for accident victims and are ready to fight on your behalf. To learn more, contact us at (859) 550-2900 and schedule a free consultation with our truck accident attorneys in Lexington, KY
Recent Settlements for Accident Victims in Kentucky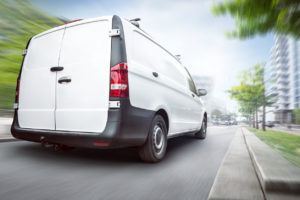 The attorneys of Minner Vines Moncus Injury Lawyers are known nationwide for securing sizable settlements and verdicts for clients. Here are some of our recent successes for those harmed in truck and car accidents in Kentucky:
$11,000,000 settlement recovered in a trucking case.
$1,550,000 settlement for a Kentucky man involved in a truck collision.
$1,850,000 settlement recovered in a car accident case.
$1,020,000 settlement for a father in Kentucky harmed in a truck crash.
$1,310,000 settlement recovered in a drunk driving case.
Whether going after large trucking companies or distracted drivers, we're not afraid to hold negligent parties accountable. Our number-one goal is to secure the financial compensation you're entitled to.
Common Causes of Kentucky Moving Van Accidents
These are some of the most common causes of moving van crashes:
Driver Error: Many drivers operating moving vans and box trucks are not used to driving large vehicles. As a result, this can affect their ability to safely operate the vehicle. Speeding and misjudging space are common causes of collisions among inexperienced moving van drivers. More typical driving errors also lead to moving van accidents, such as making illegal U-turns, failing to indicate when changing lanes, failing to yield to right of way, and more.
Distracted Driving: Even a brief moment of distraction can have devastating consequences when driving moving vans or box trucks. Texting while driving, using electronic devices, and other forms of distracted driving still account for a sizable portion of accidents.
Equipment Failure or Defect: Sometimes, moving van accidents are completely out of the driver's control. In some cases, defective equipment might be to blame. Manufacturers have a duty to ensure their vehicles are safe and free of defects. Unfortunately, some defects aren't discovered until it's too late. If a manufacturer's negligence caused you to suffer harm in an accident, you have a right to hold them accountable.
Improper Maintenance: Companies that rent out moving vans and trucks are responsible for maintaining them. When maintenance is neglected, this can lead to overlooked defects or technical issues. A full investigation of the accident may reveal negligence on behalf of the moving van company or third-party maintenance crews.
Common Injuries Due to Moving Van Accidents
Moving vans and box trucks weigh about 8,600 to 26,000 pounds, depending on their size and whether they're fully loaded. As a result, injuries are usually more severe in moving van collisions compared to typical car crashes.
Common injuries include:
Broken bones and fractures
Traumatic brain injury
Amputated limbs
Internal injuries and organ damage
In worst-case scenarios, accidents with moving vans can even lead to death. If you or a loved one were harmed in moving van or box truck collision, our attorneys can help. Contact us at (859) 550-2900 to learn more about your legal options at a free consultation.
Why You Need an Attorney After a Moving Van Accident
If you plan on pursuing compensation, you should be aware that cases involving moving van collisions can be very complex. These are just some of the challenges of these cases:
Complex Liability: If you were involved in a crash with a moving van or box truck, there are potentially multiple parties at fault. Liability may fall on the driver, the company that rented out the vehicle, the manufacturer of the vehicle, or third-party maintenance crews. Identifying all responsible parties will affect the amount of compensation you can recover.
Multiple Insurance Policies: Some moving van companies allow drivers to purchase additional liability insurance in case they're involved in an accident. In this case, you might be able to pursue a claim for compensation against that policy as well. An experienced attorney will fully investigate all applicable policies, and explore every path for compensation.

Negotiating with Insurance Companies: When pursuing compensation, you must be prepared to potentially take on corporations and large insurance companies. And you can bet that the opposing side will use all resources necessary to protect their best interests. This is why it's best to hire an attorney to fight on your behalf.
Significant Damages: Compared to passenger vehicle collisions, crashes with moving vans often result in severe injuries. As a result, you'll need to fully document your damages (the extent of harm), and demand the highest compensation available. If you cannot come to an agreement with the opposing insurance company, you'll have to take the case to trial in order to recover the maximum compensation available.
How Our Lexington Moving Van Accident Attorneys Can Help
If you were involved in a moving van accident, you might be overwhelmed by your legal options. It's important to know that an experienced attorney can help you navigate this complex process. At Minner Vines Moncus Injury Lawyers, we've helped people just like you move on after a serious accident and recover financial compensation.
When you choose our law firm to handle your case, you can expect:
A Free Case Evaluation and Consultation: Our Lexington moving van accident attorneys will review your case for free to determine if you have a valid claim. When you're ready to pursue a claim or file a lawsuit, we will be prepared to fight on your behalf. In the meantime, you'll be given all the information you need to make the decision that's best for you.
Access to Top Resources: With a vast network of resources, we can build the strongest cases possible. Whether you need an accident reconstruction service or an expert witness to testify on your behalf, our team can make it happen.
A Reputation for Excellence: Since our foundation, our firm has maintained a nationwide reputation for excellence. We are known nationally for our personal injury expertise, superior legal service, and top-notch trial skills. Some of our verdicts have been ranked among the top 100 in the country. You can rest assured that we will work tirelessly to achieve the best possible outcome for your case.
Recovering Compensation After a Moving Van Accident in Lexington
The compensation you can recover in a moving van case depends on several factors:
The insurance policy limits
Your extent of physical injury and property damage
Whether you can negotiate a settlement
If you cannot come to an agreement with the insurance company out of court, then you will have to file a personal injury lawsuit. Filing a lawsuit will enable you to pursue the highest compensation available. This is because compensation for non-economic injuries, such as pain and suffering, is not covered by most vehicle insurance policies.
Under Kentucky personal injury law, people harmed by negligence are entitled to compensation for both economic damages and non-economic damages. This ensures you are made "whole" again after an accident.
Financial compensation in a personal injury lawsuit may cover the following:
Economic Damages: Economic damage is any out-of-pocket expense you've incurred as a result of the accident. This includes medical costs, hospitalizations, ambulance fees, future related medical care, wheelchairs and other medical equipment, lost wages, and more.
Non-Economic Damages: Non-economic damage is harm that you can't easily put a dollar amount on. This includes pain and suffering, mental anguish, and other psychological harm caused by the accident.
We will fully document your damages and keep track of any ongoing costs you've incurred. Our attorneys can also obtain copies of relevant documents supporting your damages. This may be used as evidence during settlement negotiations and/or trial.
Meet With Our Lexington Truck Wreck Attorneys
The road to recovery might not be easy, but our legal team can help you along the way. For decades, we've helped victims just like you who were harmed due to negligence. Our achievements throughout the years have been featured in highly-recognized publications, such as U.S. News and World Report and Super Lawyers.
These accolades reflect our unrelenting commitment to our clients. Whether you sustained broken bones or your injuries have put you out of work forever, we'll make sure you get the financial support you deserve.
To learn more, contact us today at (859) 550-2900 and schedule a free consultation with our Lexington, KY truck accident attorneys. We'll discuss your options for compensation and address any questions or concerns you may have.