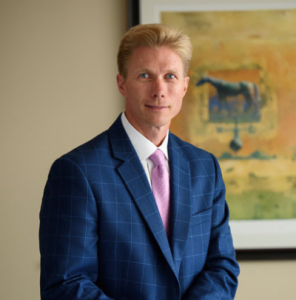 A flatbed truck is a very common vehicle that is used for many deliveries because its body is usually a single flatbed with no sides or roof, which makes loading and unloading cargo easier. The height of these beds can be remarkably low on some trucks, so people who are involved in accidents with flatbed trucks can often suffer devastating injuries.
Some victims will require longer terms of hospitalization and many rounds of follow-up care in order to recover from their injuries. Many injuries lead to people being unable to return to work for extended periods of time, and some injuries are severe enough to cause permanent disability.
Did you suffer catastrophic injuries or was your loved one killed in a flatbed truck accident in the greater Lexington area? Make sure you contact Minner Vines Moncus Injury Lawyers as soon as possible.
Our truck accident lawyers in Lexington, KY will meet with you in your home or hospital room when you are unable to come to our office. Call (859) 550-2900 or contact us online to receive a free consultation.
Do I Need A Flatbed Truck Accident Lawyer?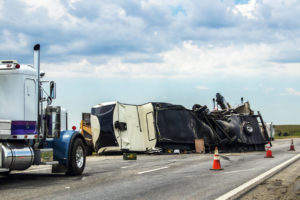 The companies operating flatbed trucks are not inclined to take care of the people involved in accidents with their vehicles. You should be aware there is a very good chance that you may be accused of being the negligent party who is at fault for your crash.
You need an attorney simply to protect your rights in these types of cases. Your lawyer can do that by starting an immediate independent investigation into your accident. The lawyer will be able to determine the exact cause of the accident, gather all of the needed evidence, and also identify every single liable party.
Because multiple parties may be liable for a flatbed truck accident, you should get an attorney as soon as possible. Your attorney is going to know how to identify every single party involved in the operation of a flatbed truck. The lawyer will then be able to negotiate for a just settlement to your case, and they can also file a lawsuit when an insurance company is not willing to provide adequate compensation.
You need to be especially careful in your dealings with insurance companies. An insurance company will likely contact you soon after your flatbed truck accident and offer you a lump sum settlement.
They may tell you that settling your flatbed truck accident claim with them directly will mean you will keep more money for yourself than if you hire an attorney. In truth, however, these settlement offers are a fraction of what they should be. If people accept them, insurers can close cases for far less than they were actually liable for. This would leave you with the risk of exhausting your settlement funds very quickly on current bills with nothing left to pay for the many future expenses you will still incur.
Why Choose Minner Vines Moncus Injury Lawyers To Handle My Case?
Minner Vines Moncus Injury Lawyers has recovered billions of dollars for clients all over the United States. We have been serving clients for decades and have been featured in such highly-recognized publications as Woodward and White's Best Lawyers in America, U.S. News and World Report, Super Lawyers, Chambers USA, National Law Journal, and Benchmark Litigation.
Matthew C. Minner is admitted to practice in state courts in Alabama and Kentucky, U.S. District Courts for Alabama and Kentucky, and the United States Court of Appeals for the Sixth Circuit and United States Court of Appeals for the Eleventh Circuit. He was named Best Lawyer's 2019 Personal Injury "Lawyer of the Year" in Lexington.
Jonathan Fannin was a Gary Bruce Scholarship Recipient and graduated magna cum laude in the Top 20 in the University of Kentucky Law class of 2014. He is a member of the Fayette County Bar Association and Kentucky Bar Association: Young Lawyers' Division.
Brian M. Vines is admitted to practice in state courts in Kentucky and Alabama, the U.S. District Court for the Eastern District of Alabama, the U.S. District Court for the Western District of New York, the United States Court of Appeals for the Fourth Circuit, and the United States Court of Appeals for the Fifth Circuit. He is a member of the American Bar Association, Fayette County Bar Association, Kentucky Justice Association, and Alabama Association for Justice.
Types of Flatbed Truck Accident Cases We Handle
Flatbed trucks can be involved in many different kinds of truck accidents. Some of these are caused by driver negligence and others are caused by mechanical failures or other problems. Some of the most common kinds of flatbed truck accident cases our firm has handled include, but are not limited to:
Turning accidents
Jackknife accidents
Tire blowouts
Improper lane usage
Blindspot accidents
Lost load accidents
No matter what kind of flatbed truck accident you have been involved in, you should always quickly seek medical attention. You should go to a hospital even if you do not think you were hurt because many injuries have delayed symptoms and insurance companies often refuse to compensate victims when there is any delay in medical treatment.
Flatbed Truck Accident Statistics – January 2022 Update
According to Large Truck and Bus Crash Facts 2019 from the Federal Motor Carrier Safety Administration (FMCSA), there were 4,696 fatal crashes involving large trucks or buses in 2019. 600 of these fatal accidents involved flatbed trucks. This compares with 564 in 2017 and 591 in 2018.
In 2019, flatbed trucks were involved in 6,764 injury crashes or 11.1 percent of large truck injury accidents, and 12,698 towaway crashes or 11.5 percent of large truck towaway accidents.
Contact a Truck Crash Attorney in Lexington Now
If you sustained serious injuries or your loved one was killed in a flatbed truck accident in Lexington or another community in Kentucky, you are going to want to take quick action to seek legal representation. Let Minner Vines Moncus Injury Lawyers deal with the insurance company for you.
Our firm will meet with you in your home or hospital room when you are unable to come to our office. Contact us online to receive a free consultation.