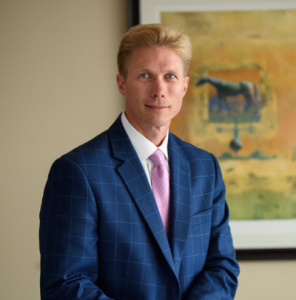 Tow truck collisions often leave victims with devastating, even fatal, injuries. If a negligent, driver, company, or third-party is to blame for your injuries, our highly skilled personal injury attorneys are prepared to take your case and fight for the compensation you deserve. Since tow trucks can move multiple vehicles at a time, their mass and momentum pose a significant threat to surrounding vehicles. Even when a truck driver operates their vehicle carefully, if their employer hasn't performed necessary maintenance, devastating accidents can still claim the lives of innocent people.
There are many moving parts when determining who, exactly, is responsible for your accident. At Minner Vines Moncus Injury Lawyers, we have a proven track record of standing up for injured members of our community. For over a century, our firm has been fighting against dangerous drivers and negligent companies. We have a proven track record of success, delivering our clients billions of dollars in compensation. We strongly believe that someone should not have to foot the bill for another driver's negligence. If you or a loved one has suffered in a tow truck accident, contact or call us today at (859) 550-2900 to schedule a free, no-obligation consultation. A truck accident attorney in Lexington will begin to evaluate your case to help you pursue the full and fair compensation you deserve.
Why Hire A Tow Truck Accident Lawyer in Lexington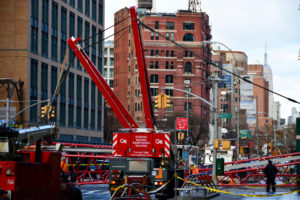 Hiring an attorney after suffering in a tow truck accident will help support you and your family through a difficult time. Your attorney should be familiar with the nuances and issues that arise in tow truck accident cases. Though the process of seeking damages can be especially tricky when you're healing, paying medical bills, and potentially missing much-needed paychecks, a lawyer can help in the following ways:
Filing paperwork
Gathering and presenting evidence
Performing legal research
Providing advice and counsel
Communicating and negotiating with other parties
Provide representation during negotiations or court proceedings
Tow trucks, as large, specialized, commercial vehicles are subject to specific standards and regulations that average cars aren't. Since these trucks typically belong to companies, there may be more parties at fault than just the driver. Those who maintain, repair, and manufacture tow trucks may bear some responsibility for your injuries. Your attorney will fight for the maximum amount of compensation you deserve by uncovering and pursuing all liable parties.
Why Choose Minner Vines Moncus Injury Lawyers
For decades, our firm has represented injured individuals in our community. In this time, we have established a continual track record of success. Our attorneys have recovered billions of dollars for our clients, including in several multimillion-dollar settlements and jury verdicts. Our "results" page details some of the damages we've recovered through settlements and verdicts. We've ranked as one of the top plaintiff's law firms in the .U.S. by the National Law Journal and one of the best law firms in the country by U.S. News and World Report.
We specialize in representing plaintiffs in personal injury cases. Our considerable experience prepares us to take on even the most complex and challenging litigation. We've built our reputation on experience, tenacity, and success. Opposing parties understand that we are going to fight relentlessly for our clients, and as a result, they are more likely to settle and avoid going to trial against us.
We will work diligently while representing you to earn your trust. You can expect us to provide you with strong representation, active and frequent communication, highly knowledgeable support, individual and personalized legal services, and skilled assistance from our team. By scheduling a consultation, we can learn some of the details of your case and help you determine the best course of action to pursue compensation in your specific scenario.
Tow Truck Accident Cases We Handle
Tow truck accidents can occur in several different ways. Truck drivers must be in the right state of mind to effectively operate these massive vehicles. Drivers should not be overworked, fatigued, intoxicated, or otherwise impaired while on the clock. Some common causes of tow truck accidents are:
Improper training
Manufacturing defects
Parking illegally
Unsecured cargo
Reckless driving
Other serious accidents occur when tow trucks accidentally drop their cargo while driving. If a vehicle falls off a tow truck, nearby drivers have little time to react. Such accidents can have devastating and life-threatening results. Because of the risk posed by falling cargo, tow truck owners and operators have a duty to ensure that their equipment is in working order and that drivers have the training needed to operate tow trucks.
Our firm has a great deal of experience in dealing with insurance companies. We will work diligently against insurance companies that seek to minimize your damages. Having skilled representation will greatly improve your chances of substantial recovery, especially when dealing with insurers. At Minner Vines Moncus Injury Lawyers your many decades of experience have prepared us to take on even the most challenging of town truck accident cases.
Frequently Asked Questions
When you are dealing with the challenges that accompany serious injuries, we know that you have questions. You shouldn't face your legal situation alone, and we are ready to answer your questions. Read over some of our frequently asked questions and reach out to us today at (859) 550-2900 for a case evaluation.
What is a Wrongful Death Claim?
If a member of your family suffers fatal injuries because of another driver's negligence, you may be eligible to file a claim on their behalf. In Kentucky, wrongful death claims allow claimants to collect damages for funeral expenses, burial expenses, loss of companionship, loss of guidance, and loss of support. Kentucky law also allows for punitive damages. Punitive damages may apply in cases where the at-fault party was particularly reckless and negligent.
Who Is Responsible for My Injuries?
Depending on the cause of your Kentucky tow truck accident, different parties may be held responsible. If the driver violated the law, for example, by driving under the influence or speeding, and they caused you harm, they may be held liable. If the tow truck was improperly repaired or maintained, causing the equipment to fail and in turn causing your accident, the company owning the tow truck may be responsible. If there is a mechanical defect, assembly issue, or manufacturing recall, the manufacturer might also bear responsibility.
What is Comparative Negligence?
If you are partially at fault for causing an accident, under Kentucky's pure comparative negligence rule, you can still collect compensation. If you are 25% responsible, the compensation you can collect will be adjusted to account for this. Unlike other states, Kentucky's pure comparative negligence laws allow victims to collect compensation even when they are mostly responsible for their accident. For example, if you are 90% liable, you can still obtain a small portion of compensation available to you.
How Expensive is a Lawyer in Lexington?
We understand the financial strain that our clients face as they are forced to miss work and medical bills pile up. Our firm operates on a contingency fee basis. By working on a contingency basis, we enable our clients to only pay their legal fees as a percentage of your legal settlement. So, our clients are responsible for reimbursing us only when we successfully recover damages in their case.
By not charging hourly fees as many firms do, our clients can focus their financial resources on themselves first. We also offer a free no-obligation consultation where a skilled member of our team can learn about your case.
What is the Trucking Company's Duty of Care?
Tow truck owners must maintain their trucks since they present such a considerable hazard to other drivers. It is possible that an improperly maintained tow truck could fail without the driver contributing to the accident.
Tow truck companies also have to provide adequate training for their employees, properly maintain their vehicles, and uphold reasonable safety protocols. Truck drivers have a duty to other individuals on the road to drive safely, follow the rules, and avoid acting negligently. When another party fails in their responsibilities, and a tow truck accident causes you harm, you may be entitled to compensation.
Call Our Truck Crash Attorneys in Lexington Today
With over 125 experience advocating for injured Kentucky residents, you can rest assured your case is in more than capable hands with Minner Vines Moncus Injury Lawyers. We understand the devastating effects tow truck accidents can have on your health, finances, and family. We're prepared to take on your case and advocate for the compensation you need at every turn.
We are ready to research, strategize, and fight for your right to compensation in the most complex of Kentucky tow truck accident cases. With our firm's support, you can expect excellent communication, legal services, and compassion. If you or a loved one sustain injuries in a Kentucky tow truck accident, don't hesitate to call us today at (859) 550-2900. We are ready to learn more about your case through a free no-obligation consultation.