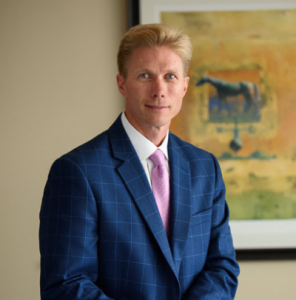 Garbage trucks can cause catastrophic and potentially fatal injuries if they collide with other vehicles, cyclists, or pedestrians. Weighing anywhere from 16,000 to 18,000 pounds, these heavy vehicles can cause devastating injuries and extensive property damage in the event of an accident. Victims may be left with serious injuries and costly medical bills.
If you or a loved one have been hurt in a collision with a garbage truck, you may be able to get compensation for your injuries, suffering, and property damage. Contact us or call a truck accident attorney in Lexington, KY of Minner Vines Moncus Injury Lawyers at (859) 550-2900 today to set up a free, no-obligation consultation.
Why Do You Need a Lawyer After a Truck Accident in Lexington?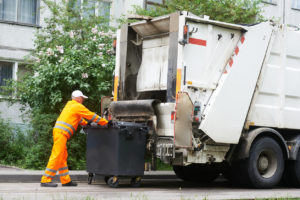 Garbage truck accidents often happen because of the negligence of a driver, their employer, or both. This might simply involve careless driving, or a driver failing to check his blind spots. It might also involve a company failing to properly inspect and maintain its fleet garbage trucks.
However, truck drivers and their employers will often try to dispute the facts of an accident in order to minimize their guilt. They may attempt to hide or even destroy evidence of wrongdoing.
That's why it is crucial to hire an experienced injury lawyer to represent you. Your attorney will work quickly to secure vital evidence before it is destroyed, lost, or overwritten. They will not let the trucking company or insurance representatives bully you into admitting fault or accepting a lowball settlement offer to go away. Instead, your lawyer will build a strong and persuasive case on your behalf and will seek the maximum compensation possible for the harm you've suffered.
How Can Minner Vines Moncus Injury Lawyers Help?
The firm you choose will have a large impact on the success of your claim. At Minner Vines Moncus Injury Lawyers, you will find a nationally recognized firm with vast resources and a strong personal commitment to our clients. This dedication to our clients has consistently set us apart, earning us a reputation as one of America's top plaintiff firms from the National Law Journal, U.S News & World Report, and others.
This reputation partly comes from the billions of dollars of compensation we've obtained for accident victims. But it also comes from individual respect, attention, and commitment which we guarantee all our clients. We know that the legal process can be difficult and stressful, especially when it involves compensation for serious injuries. Because of this, we believe in keeping our clients in the loop at all times. No matter the stage of your case, our lawyers are never more than a phone call away.
All of our fees depend upon the outcome of your case – so unless you get compensation, you won't pay a cent. Call (859) 550-2900 today to see what Minner Vines Moncus Injury Lawyers has to offer.
Frequently Liable Parties
Unlike 18-wheeler collisions, garbage truck accidents typically occur in local residential areas. With constant proximity to pedestrians, cyclists, and children, the potential for collision always exists. Garbage trucks may not always travel at high speeds, but they stop and start suddenly, and in ways that others on the road can't always prepare for. It only takes the momentary carelessness of a driver, or a malfunction in his truck, for serious injuries or death to occur.
Possible at-fault parties for garbage truck accidents may include:
Drivers:
Driver negligence often plays a major role in these accidents. Even in the best of conditions, garbage trucks have poor visibility. They often have numerous blind spots and lack backup mirrors.
Garbage truck drivers, however, are held to an extremely high standard of care when operating their vehicles. Dealing with this poor visibility is a part of their job, and not seeing a pedestrian is no excuse for hitting them. Accidents can be caused by brief lapses in judgment, like failing to check a camera, as well as more flagrantly dangerous behavior, such as:
Driving while under the influence of drugs
Texting and driving
Reckless driving
In many cases, you can also hold a driver's employer liable for his negligent conduct. This is the doctrine of "respondeat superior," which holds that an employer can be liable for his employee's actions. Depending on where you live in Lexington, the driver's employer might be a private waste company or the city government.
This doctrine is important in garbage truck accident cases because drivers often lack the resources to pay their victims the compensation they deserve. Their employer, however, will have the financial resources to do so.
Truck manufacturers, owners, or maintenance crews:
Even when drivers behave carefully, accidents can be caused by malfunctions in trucks themselves. Vehicular malfunctions might start at the manufacturer; for instance, if they installed a faulty break. Malfunctions also may happen as a result of poor maintenance. Without proper care, garbage trucks may develop balding tires, unresponsive steering wheels, or other technical problems. If poor repairs led to your accident, you may be able to hold the truck's owner or maintenance crew responsible for your injuries.
Determining exactly what went wrong can prove challenging. A law firm with experience in these cases will know exactly where to look for evidence of technical negligence, and whom to hold liable for it.
City authorities:
When navigating narrow, residential neighborhoods, even minor road hazards can prove fatal. Deep potholes, for example, may force garbage truck drivers to swerve around them, potentially sending them colliding into others. Dangerous curves, misleading signs, and bumpy roads are all potential causes of garbage truck accidents.
Local and city governments have a responsibility to maintain safe roads for their citizens. If road conditions caused your accident, you may be able to hold your local or city government responsible for your injuries.
Liability can be complex, no matter who was at fault.
Liability is often one of the most complicated parts of personal injury cases. With garbage truck accidents it is even more so. Truck drivers, city government, and private waste management companies are all potentially liable for these accidents. Often, multiple parties may share responsibility.
A good law firm will know exactly which parties may be held liable for an accident, maximizing your chances of fair compensation. If you have any questions about liability in your accident, contact [firm-number] today for a free and confidential consultation.
Frequently Asked Questions
If you've been injured in an accident with a garbage truck, the attorneys of Minner Vines Moncus Injury Lawyers are ready to help you. Below are a few of the most common questions we get concerning garbage truck accidents. We're here to answer any questions you may have a, so feel free to contact us at (859) 550-2900 today to discuss the specifics of your case.
How long do I have to file a lawsuit in Kentucky?
In Kentucky, you have one year after your accident to file a personal injury lawsuit. It is important to take action as soon as possible because a year is not a long time to negotiate a settlement or build a convincing case. This is why it's critical that you consult a personal injury lawyer as soon as you can. Even if you're still in the hospital, our team can start collecting evidence immediately – taking photos, checking for vehicle problems, and interviewing witnesses. This way, you will be prepared for whatever course of action you decide to take.
Will it go to court?
Only about 3% of civil cases ever go to trial. In the rest of the cases, the plaintiff and defendant manage to come to a pre-trial settlement. Therefore, getting fair compensation for your accident will often come down to your ability to negotiate.
At Minner Vines Moncus Injury Lawyers, we treat every case as if it were going to trial. This not only prepares us for the cases that do but also gives us a strong negotiating hand in the pre-trial stage. Having evidence of negligence on hand is the best way to force at-fault parties and insurance companies to a fair settlement.
Is it Worth the Trouble?
Many accident victims are understandably reluctant to take any legal action after such a traumatic event. They may want to focus on their recovery or wonder whether compensation is worth the trouble of a lawsuit.
Probably the most important thing to keep in mind here is the financial cost of the accident. Medical bills for even routine injuries can be staggering, leaving aside possible complications. Compensation offers from insurance companies will often be extremely low and may not even begin to cover your bills.
Victims are often entitled to further financial compensation from at-fault parties, like drivers and waste management companies. But, like insurance companies, these parties will not make you a fair offer unless you force them to. Fair financial compensation means not being left out of pocket for an accident that was not your fault. And in the case of wrongful death, it means holding negligent parties accountable for the loss of a loved one.
Contact Our Lexington Truck Crash Attorneys
If you or a loved one were injured in a garbage truck accident, you may be eligible for financial compensation. At Minner Vines Moncus Injury Lawyers, we are aware of the stress and anxiety that often accompanies accidents and are committed to standing by you and your family in this difficult time.
Contact (859) 550-2900 today to schedule a free, no-obligation consultation to talk about getting the compensation you deserve.