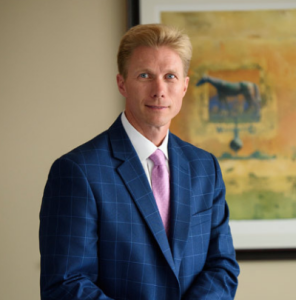 Even experienced drivers probably feel a bit nervous every time they pass by a large cargo truck, and for good reason. Cargo trucks are responsible for some of the most devastating accidents on Kentucky's roadways every year. Common causes of these accidents include driver error, falling debris, and poorly loaded cargo.
Were you or a loved one harmed due to poorly loaded cargo or debris that fell off a commercial truck? If so, you have a right to hold all responsible parties accountable. In the state of Kentucky, victims of cargo truck accidents are entitled to financial compensation if their injuries were caused by negligence.
Financial compensation can cover any costly medical care you're facing as a result of your accident. It can also replace your lost wages if you've had to take time off work to recover from your injuries.
At Minner Vines Moncus Injury Lawyers, we've advocated for people just like you who needed trusted legal counsel. Let us handle your cargo truck accident claim, and we'll work tirelessly to secure the compensation you deserve. To learn more,contact us or call the Lexington truck accident lawyers of Minner Vines Moncus Injury Lawyers today at (859) 550-2900 and schedule a free consultation at our Lexington, KY office.
Cargo Truck Accident Statistics in Kentucky – January 2022 Update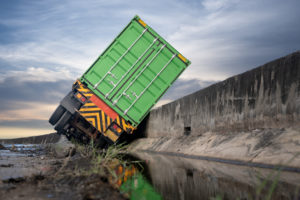 Cargo trucks weigh tens of thousands of pounds when fully loaded, so it's no surprise that they can cause devastating accidents. Their high center of gravity also makes them more prone to roll-over crashes.
A recent review of Kentucky's traffic accident statistics of 2021 reveals just how dangerous cargo trucks are. According to the data:
Trucks with hazardous cargo caused two fatal collisions.
Trucks hauling hazardous cargo were responsible for over 40 collisions that resulted in serious injury.
Over 92 crashes involving trucks with hazardous cargo caused property damage.
When it comes to large truck collisions in Kentucky, some of the leading causes include: defective brakes, defective headlights and lighting defects, steering failure, tire failure, tow hitch failure, overloading, improper cargo load, oversized load, and improper load securement.
46 of Kentucky's hazardous cargo truck crashes occurred on interstates, while 68 occurred on U.S. and state-numbered routes.
Debris in the roadway was responsible for nearly 1,000 collisions.
The impact on individuals and families harmed in these accidents can be devastating, in some cases permanently transforming lives and livelihoods.
Types of Poorly Loaded Cargo Truck Accident Cases We Handle
Trucks hauling poorly loaded cargo cause accidents under a number of different circumstances. Among the cases we handle, these are some of the most common types of incidents:
Oversized Load: There are federal laws that control the maximum gross weight a truck can have when driving on the interstates and other roadways. Truckers must also be mindful of the limits of their specific truck. Overloaded cargo trucks pose significant risks to other drivers, and may roll over even at lower speeds.
Improper Cargo Load: When loading up a cargo truck, the distribution of weight must also be taken into consideration. For instance, if one side of the truck is carrying more weight, this can cause the truck to "fishtail" and roll over. Cargo must be distributed evenly so that the weight is balanced.
Improper Load Securement: Once a cargo truck is loaded up, it must be properly secured. When this important step is missed, it can have disastrous consequences. Unsecured cargo may leave a trail of debris on the road or spill out all at once.
Roll-Over Crash: Like other large vehicles, trucks carrying cargo are more prone to roll-over crashes than other vehicles, primarily due to their weight distribution.
Falling Debris: Unsecured cargo may cause flat tires on other vehicles, strike windshields, and create other hazardous conditions on the roads. Falling debris may also cause cars to swerve, leading to chain-reaction collisions.
Were you injured in a similar accident involving an improperly loaded cargo truck? The attorneys of Minner Vines Moncus Injury Lawyers can help. To receive a free case evaluation, contact us today at (859) 550-2900.
Injuries Due to Falling Debris and Poorly Loaded Cargo
Improperly loaded cargo trucks pose a number of risks to other drivers. In a single moment, drivers can be left with long-term injuries and even a lifetime of challenges.
These are some of the most common injuries suffered by cargo truck accident victims:
Lacerations and Soft Tissue Damage: Minor truck accidents may result in lacerations, which typically resolve without complications. However, soft tissue injuries can cause long-term harm, even though these injuries might not seem serious. Whiplash, for example, can lead to years of neck and shoulder pain.
Broken Bones and Fractures: In more serious accidents, victims might be left with broken bones and fractures. Even when treated with corrective surgery, fractures and broken bones can put people out of work, leading to a significant loss of income. These injuries might also necessitate costly medical equipment, such as wheelchairs or walkers.
Spinal Cord Injuries: Injuries to the spinal cord are much more serious. When the spinal cord sustains an injury, different parts of the body may be affected. For instance, injury to the lumbar spinal cord may result in paralysis of one or both legs. Those suffering from paralysis often face a lifetime of costly medical care.
Traumatic Brain Damage: Traumatic brain damage can result in permanent personality changes and severe disabilities. It's not uncommon for people with these injuries to need assistance with activities of daily living, or lose their ability to earn an income.
In worst-case scenarios, a poorly loaded cargo truck can also cause death due to the above injuries.
The cargo itself can also cause harm to truck accident victims. Cargo trucks frequently carry harmful substances and dangerous chemicals. If dangerous cargo is spilled across the road during an accident, victims may be exposed to hazardous substances that cause illnesses.
Compensation for Victims of Falling Debris and Poorly Loaded Cargo in Lexington
If you were recently injured due to a poorly loaded cargo truck, you might be wondering how much compensation you can recover. This depends on a number of factors:
Insurance Policy Limits: Are you attempting to negotiate a settlement with the trucker's insurance company? You may later discover that the trucking company, or another negligent party, was also liable. An attorney can help you take legal action against all liable parties to maximize your compensation.
Damages: Were you harmed in the accident? Your extent of harm is technically referred to as "damages." This includes both economic and non-economic harm you've endured as a result of the accident. You'll need to document your damages when pursuing compensation.
Whether a Lawsuit Was Filed: Have you filed a personal injury lawsuit, or are you attempting to recover compensation by negotiating with the insurance company? It's important to know that many insurance policies for trucks do not cover pain and suffering for accident victims. This is why you may need to file a personal injury lawsuit in court. Doing so will give you the best shot at being fully compensated for your economic and non-economic losses.
After filing a lawsuit, you may be able to recover compensation for:
Out-of-pocket medical expenses
Physical therapy, rehabilitation, and home nursing services necessitated by your injuries
Lost wages
Loss of future earning capacity, if you can no longer work
Pain and suffering
Mental distress
Other psychological anguish related to the accident
Loss of companionship, if the accident caused the death of your loved one, and you're filing on their behalf
An attorney at Minner Vines Moncus Injury Lawyers will review all of your options for pursuing the compensation you're owed for your injuries.
Why Choose Minner Vines Moncus Injury Lawyers
For decades, our nationally-acclaimed law firm has been a top choice for those injured due to negligence. Since day one, we've solely focused on representing injured people. This has given us deep insight into what it takes to litigate these complex cases.
Our experienced legal team offers:
No Upfront Fees: We understand the unique financial challenges you're probably facing. You likely need compensation to cover your medical care, but you might not be able to afford the cost of litigation. We take cases on a contingency basis, so you won't owe us anything unless we secure compensation on your behalf.
Top-Notch Legal Service: For years, our law firm has been recognized in prestigious publications, such as Super Lawyers and White's Best Lawyers in America. This is because of our commitment to providing top-notch legal service for every client who walks through our door. From our lawyers to our seasoned support staff, our entire team will make you feel like family.
Access to Superior Resources: When you choose Minner Vines Moncus Injury Lawyers to handle your claim, you'll have access to a vast network of resources, including renowned experts. This allows us to strengthen your claim and build the strongest cases possible.
Speak With a Truck Crash Lawyer in Lexington Today
At Minner Vines Moncus Injury Lawyers, our goal is to secure the compensation you deserve and not a penny less. We know how a cargo truck accident can completely disrupt your life, and we can help restore your peace of mind.This all begins with a free consultation at our office in Lexington, KY, where you'll meet with an experienced Lexington truck accident attorney. To get started, contact us today at (859) 550-2900.